This site contains affiliate links, 3rd party ads, and sponsored content. For more information please read our Disclosure Policy. As always, I only recommend products or services I personally use and love!



With the impending time change on the horizon it's imperative that we keep our bedtime schedule in a consistent routine.  With the bedtime schedules for fall we're able to transition easily with the time change.  Daylight Savings Time end on November 6th.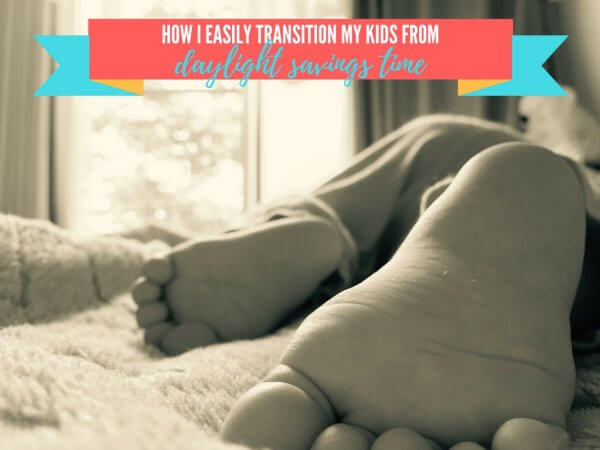 I've partnered with JOHNSON'S® on this sponsored post and all opinions stated are my own.
Bedtime Schedules for Fall
Handling the Time Change with Ease!
Can you feel it?
Fall has arrived!
I woke up this morning to that familiar chill in the air…it's always such a great feeling as Fall is my favorite time of year!  Although, now that I'm a mom I truly don't understand the purpose behind daylight savings time!  Seriously, we get the kids in a routine finally, they have fully transitioned from summer time freedom to school schedules– they go to bed on time and wake up early.  There's no more meltdowns or crabby afternoons…..a peaceful routine is in place.
Until…….
The 'wonderful' time change!
We have to go around and set the clocks back an hour….which means getting the kids to bed an hour earlier…and getting them up an hour earlier….which can lead to some major meltdowns!
Luckily, I've worked out a pretty good evening routine that's helping us make the switch easily…without the kids even realizing it!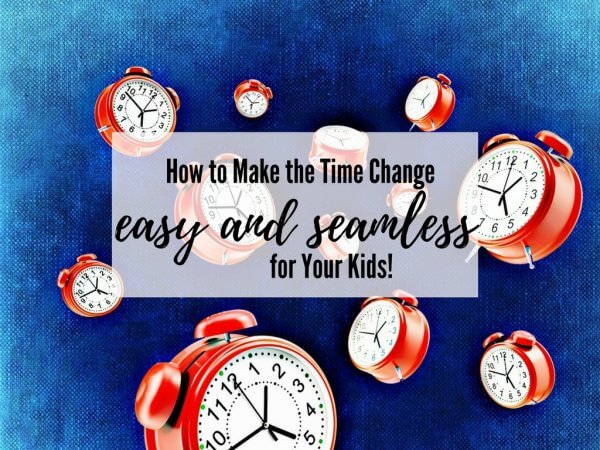 So, I know, you're dying to find out HOW I'm making the time change transition so effortless!
Bath time!
Yep, that's right….BATH TIME!
See, every single night after dinner the kids head upstairs for bath time.  And, every night for the week before Daylight Savings Time ends, bath time lasts 5 minutes longer than the night before– then halfway through the week we start "procrastinating" for 5 minutes before getting the kids in the bath.  We are slowly moving bath time to an hour later so that when the time change does arrive– we're already use to the new time!
By using bath time as the transitional period the kids don't even notice that we're slowly adjusting their schedules!
Now that the weather is cooler it's imperative that I add extra moisturization to Little Miss after her bath.  Unfortunately, she inherited her daddy's very dry skin.  So a bath every night combined with the cool dry air causes her skin to lose even more moisture than normal.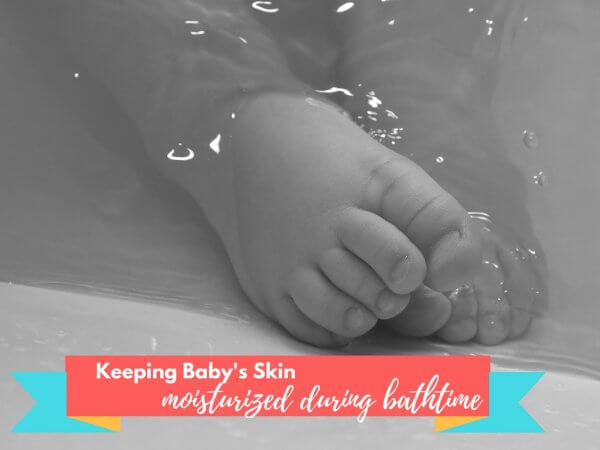 Luckily, JOHNSON'S® HEAD-TO-TOE™ extra moisturizing baby wash combined with the JOHNSON'S® HEAD-TO-TOE™ extra moisturizing baby cream keeps her skin soft and subtle for up to 24 hours….or until the next bath time.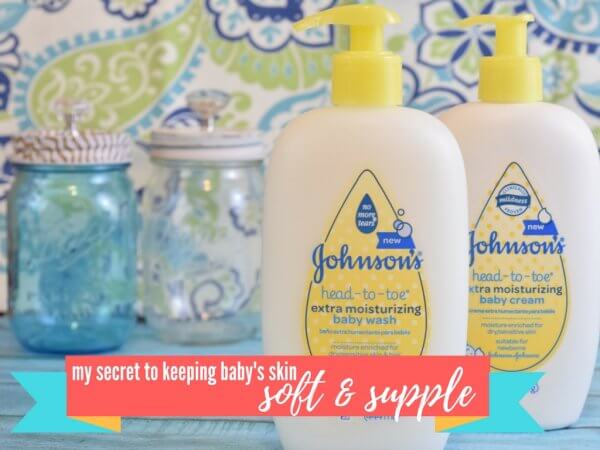 Because of the moisturizing benefits of JOHNSON'S® HEAD-TO-TOE™ extra moisturizing baby wash I don't have to worry about the kids skin drying out after spending more time in the bath tub.  The extra moisturizing formula provides 10 times the moisture of the original HEAD-TO-TOE formula which is perfect for my little ones!
After bath time we settle the kids down with a bedtime story and it's off to sleep.  We stick to this routine every night and the kids don't even notice the time change.
Do your kids love bath time as much as mine? Share in the comments below!
Also, go check out JOHNSON'S® HEAD-TO-TOE™ extra moisturizing baby wash and JOHNSON'S® HEAD-TO-TOE™ extra moisturizing baby cream.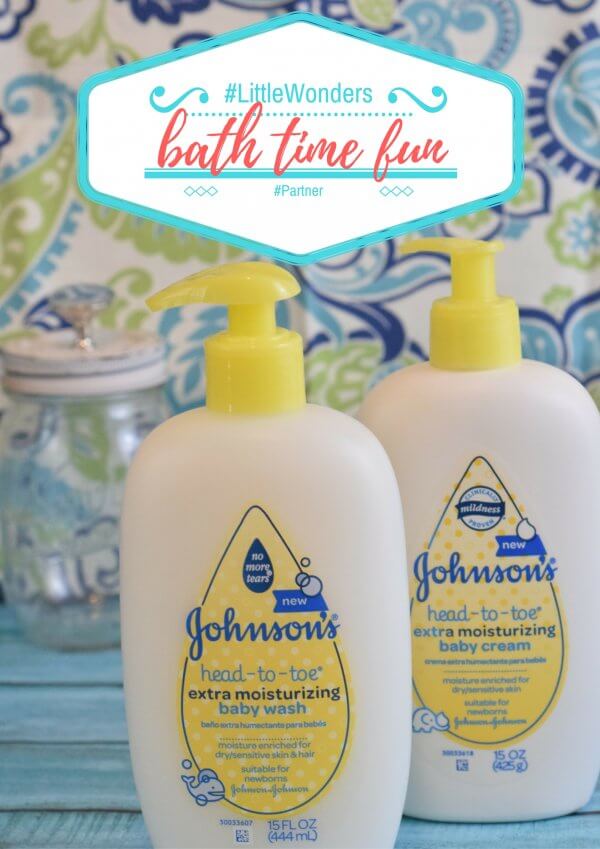 Sharing is caring! We'd love it if you shared this post: