This site contains affiliate links, 3rd party ads, and sponsored content. For more information please read our Disclosure Policy. As always, I only recommend products or services I personally use and love!
Another amazing Valentine box uploaded by a Pinterest user.  Anna and Elsa are a must for any Frozen fan!
My Little Man would LOVE this Minions Valentine Box from Kara over at The Joys of Boys!
This cupcake Valentine box from The Middlest Sister looks good enough to eat!
These LEGO Valentine boxes from The Blackberry Vine are so simple and sooooo cute!
This Choo-Choo from The Morton Family is just too cute!
I'm completely infatuated with this Happy Camper Valentine Box from Suzy's Artsy Craftsy Sitcom!
This Frog Prince Valentine Box from Morena's Corner is cute enough to kiss!
Na-na-na-na-na-na-na-na Batman!
Okay, is it just me or can you no longer look at anything Batman without the image of Sheldon Cooper from the Big Bang Theory saying "I am Batman!"  Oh, just me….alrightly then. 😉 From Sweet Paper Trail.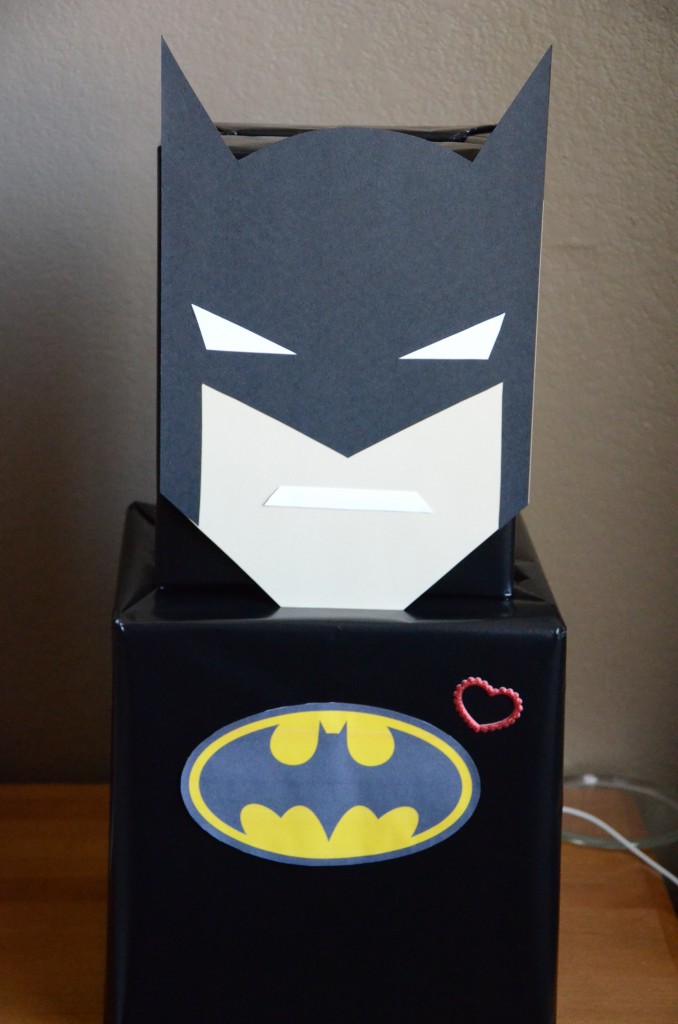 This is definitely the Ultimate Robot Valentine Card Box from Amanda McGee Designs.
Sharing is caring! We'd love it if you shared this post: