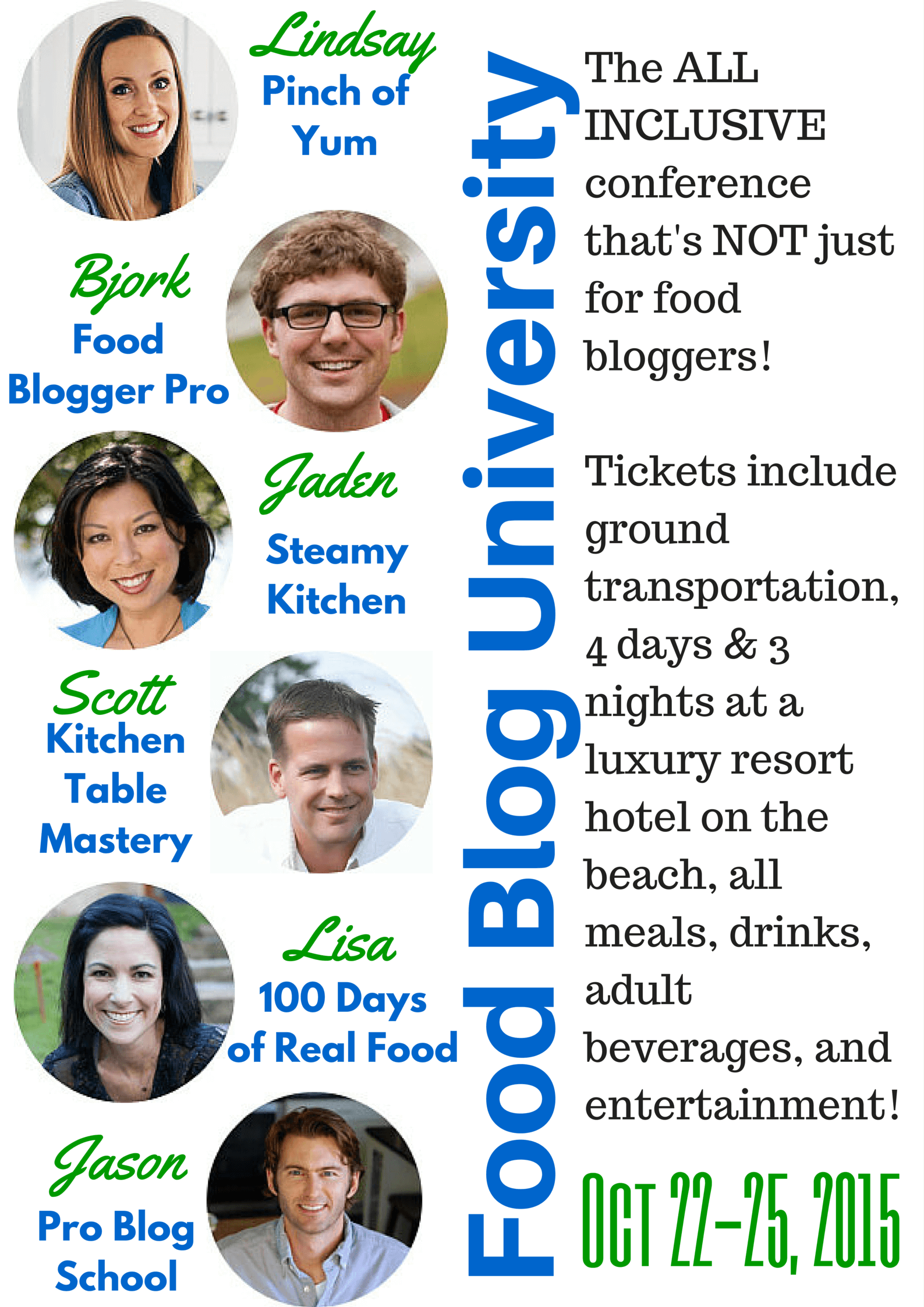 Food Blog University is an all inclusive conference that's not just for food bloggers.  It's a weekend of good food, great friends, lots of blogging, and loads of learning.  Learn the secrets to taking your blog from hobby to full time business.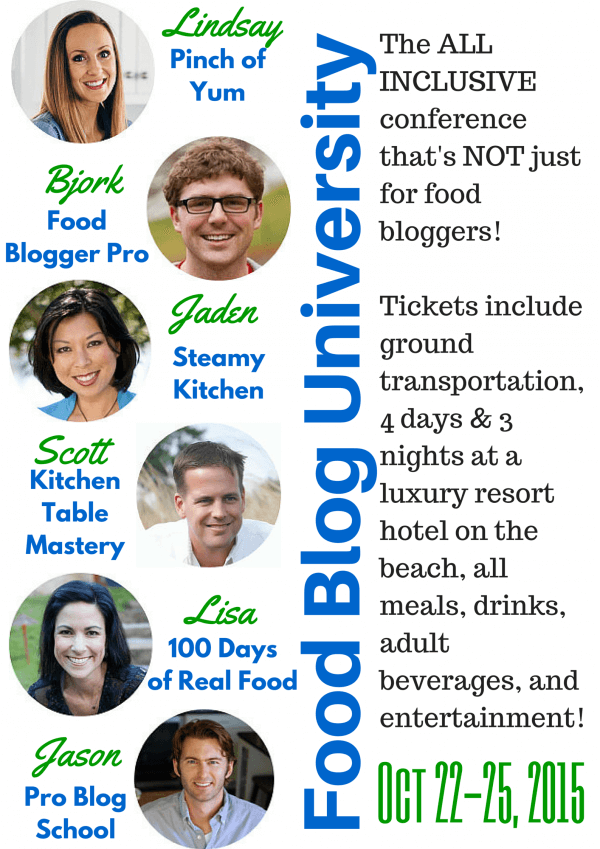 Food Blog University Conference
An All Inclusive Blogger Conference in Cancun Mexico!