These strawberry cake mix cookies are the perfect easy to make dessert recipe the whole family will love!  Deliciously fluffy and fun for everyone– try these Strawberry & White Chocolate Cake Mix Cookies and see why cookies made with cake mix are so popular right now!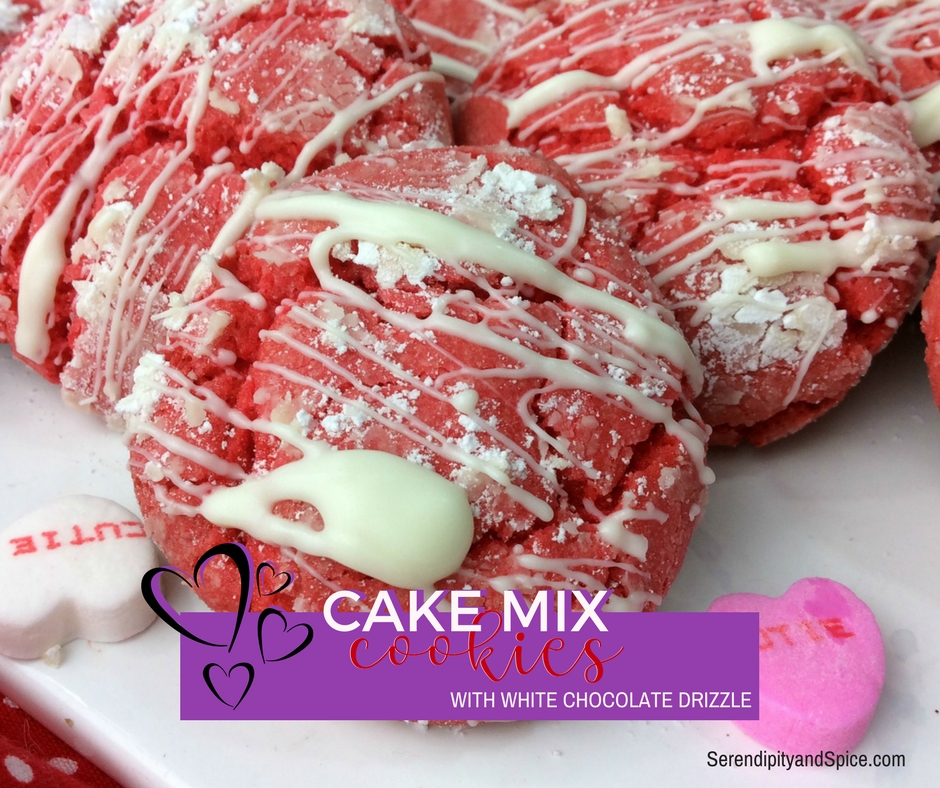 Cake Mix Cookies
White Chocolate Valentine's Day Cookies Made with Cake Mix
Make these sweet cake mix cookies for Valentine's Day…whether you're baking them for school or for your sweetheart they are sure to be a hit!
Mmm- Strawberry Cake Mix Cookies drizzled with white chocolate look delish! #ValentinesDay #Cookies
Click To Tweet
(more…)