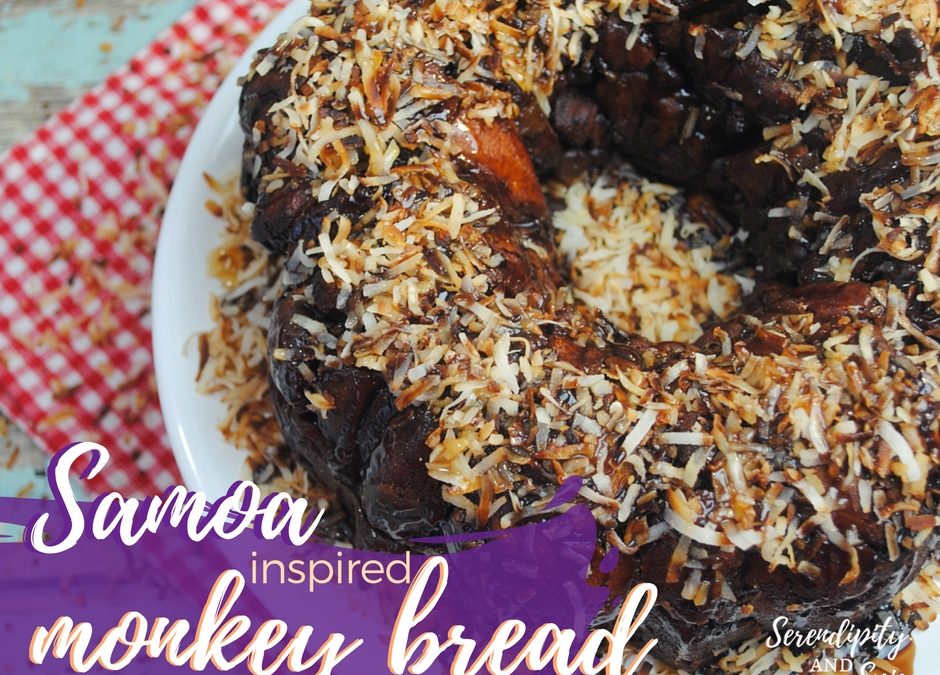 This Samoa monkey bread recipe is a family favorite dessert.  It's inspired by the delicious chocolate, caramel, and coconut cookies made by the girl scouts and is OMG amazing!!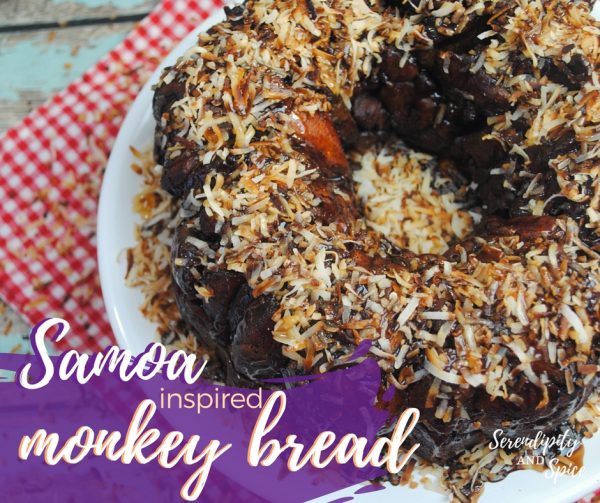 Samoa Monkey Bread Recipe
Chocolate, Caramel, Coconut Gooey Goodness
There's something about making monkey bread with the kids that's just so much fun.  I think it's the name….seriously….who came up with the name Monkey Bread for this delicious dessert???
I have no idea…all I know is that this Samoa Monkey Bread Recipe is TO-DIE-FOR!  If you love the Girl Scout Cookies by the same name or also known as Caramel Delights then you'll love this Chocolate Caramel Coconut Monkey Bread Recipe! (more…)