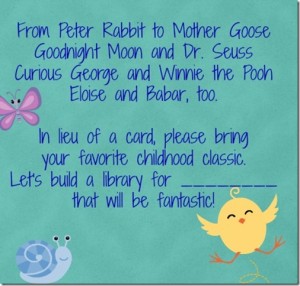 Book in Lieu of Card for Baby Shower
Alright, ready for another installment of the Baby Girl Shower? If you're just joining us- you can check out part
Read more.
DIY Sweet Baby Water Bottles
Alright, more of the adorable Baby Girl Shower from the other day!  If you've missed any of the other Sugar
Read more.
Sugar and Spice Baby Girl Shower
So, I'm a little behind on my posting—shhhh, don't tell anyone! A few months ago I threw my sister in
Read more.