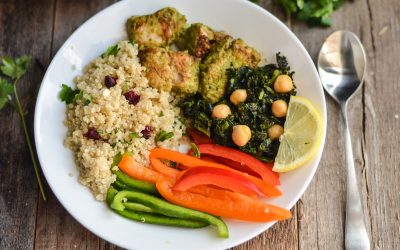 Quinoa Bowl Before we know it the New Year is upon us and like each year I made a promise to myself that I will try and incorporate healthier lunches. Hi.. I am Sarani and I am back with the recipe for this month - a healthy Quinoa Bowl. It is not so much of a recipe,...
read more
Join the Challenge
Are you ready to start spring cleaning but just overwhelmed with where to start? I'm right there with you! Join along in the 5 Day Spring Cleaning Challenge!!
The following two tabs change content below.
Melissa loves getting in the kitchen with her two children and teaching them about food, cooking, and healthy choices. She loves hosting events, traveling, and enjoying all life as to offer. Her latest cookbook "Serendipity Sweets" will be available for purchase in the fall.
Latest posts by Melissa Llado (see all)