This Salted Caramel Hot Chocolate is so so good! If you liked it at Starbucks, I bet you'll fall in love with this! Read on to learn how to make it.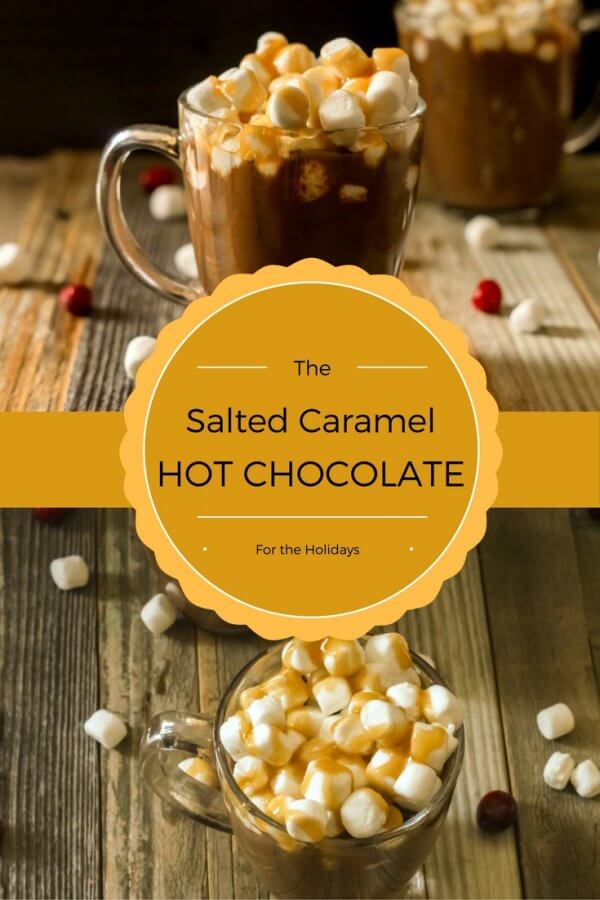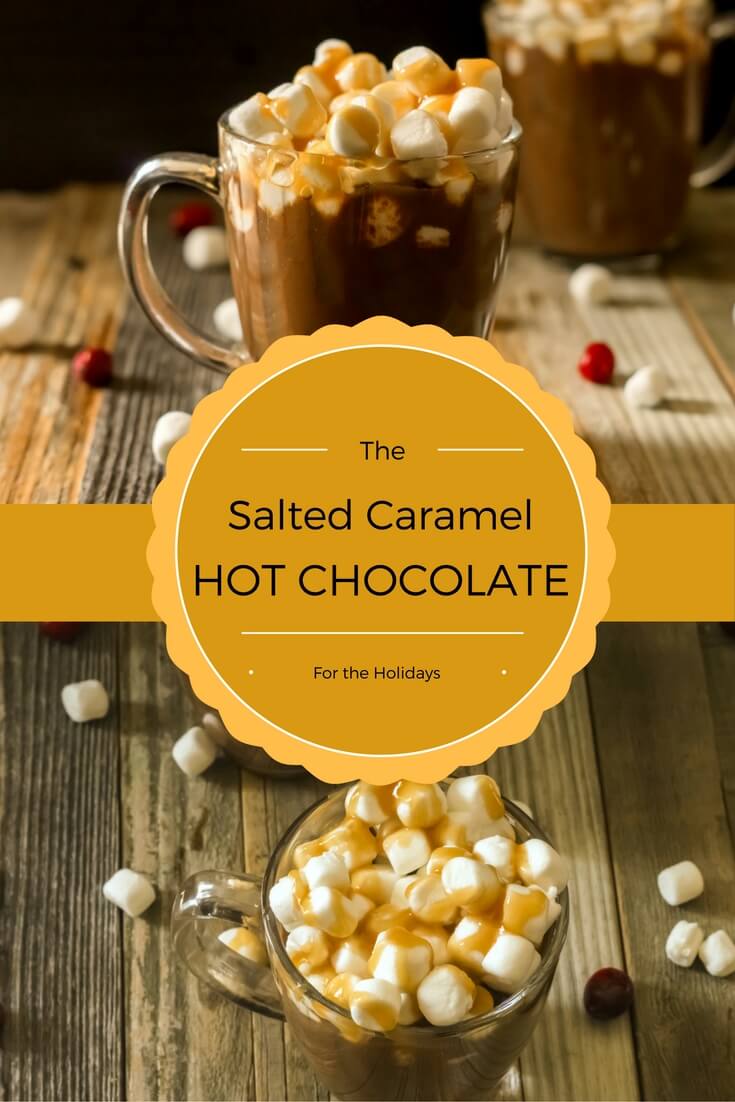 Hi there! This is Progna and I'm back with our family favorite recipe of Salted Caramel Hot Chocolate!
The moment we receive the first snow of the season, it's Hot Chocolate time in our house! Most part of the year we try to follow "clean eating". But it is the Holidays… and holidays are all about indulgence.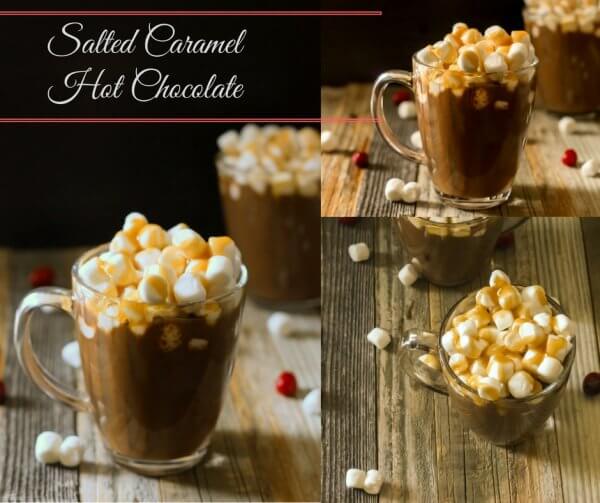 Salted Caramel Hot Chocolate
This Salted Caramel Hot Chocolate is decadence at its best. The recipe starts with a pan of homemade caramel and ends with finely chopped bittersweet chocolate slowly meting in the puddle of caramel infused milk. You get the idea.. right!
This drink is thick, rich and utterly delicious, with the undertone of smoky caramelized sugar and a savory finish from the salt.
Lets make this delicious drink!
Ingredients for Salted Caramel Hot Chocolate
• ½ cup of granulated white sugar
• 3 cups of Milk (I used 2%—any fat percentage you enjoy drinking should work)
• 4 oz. of bittersweet chocolate, chopped
• ¼ to ½ teaspoon of salt
• Whipped cream or mini marshmallow and caramel sauce, to garnish (optional)
The process: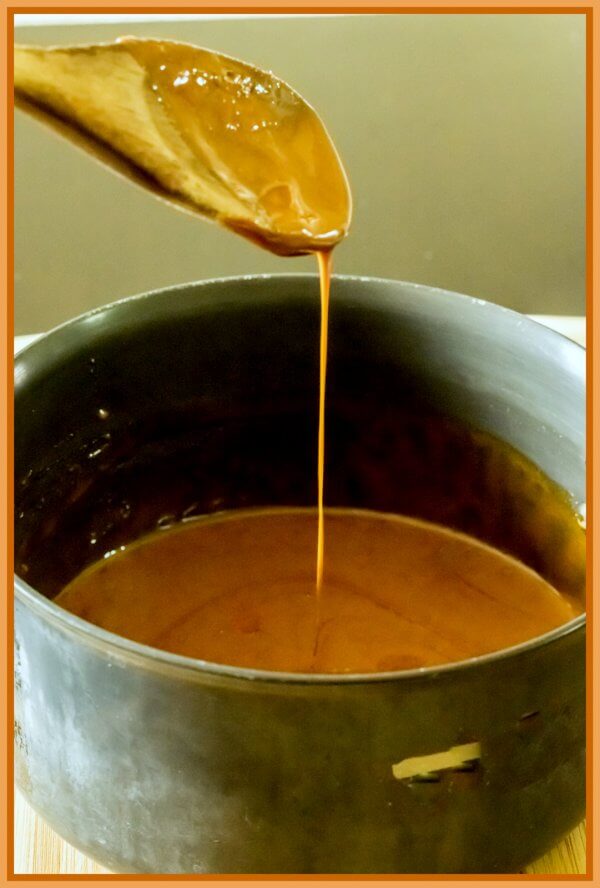 It all starts with a pan full of amber color caramel!
Place a medium saucepan over medium heat. Once the saucepan is hot, add the sugar and keep stirring continuously. Since the pan is hot, the sugar will start cooking immediately. Stir constantly and cook till it is amber colored.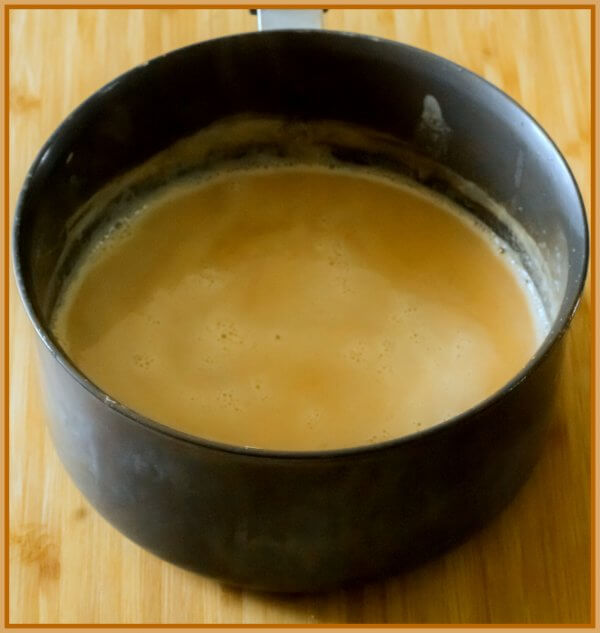 Add milk in a slow steady stream. The caramel will bubble a lot and seize a bit too. But once the milk is heated through, it will melt back into a smooth liquid. At this point you can add some salt and be done with.
The Salted Caramel Milk is divinely delicious in it own right!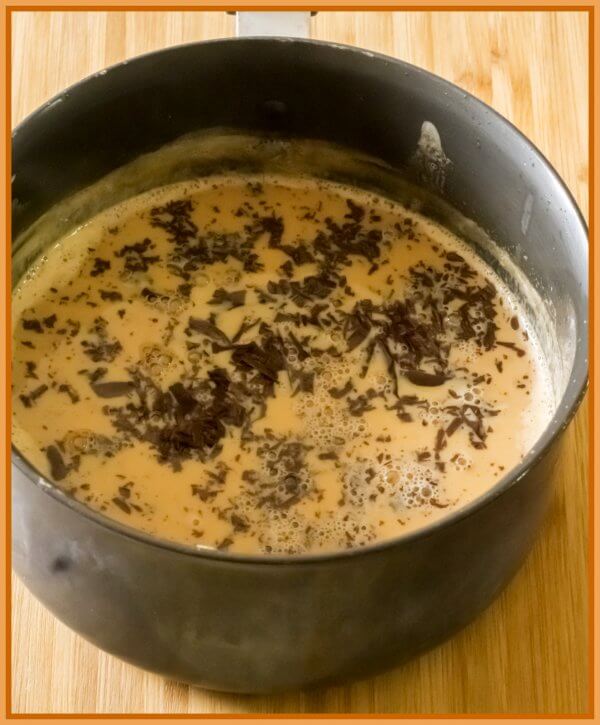 But we won't stop there.
It is the Holidays after all!
Keeping the heat to medium, bring the milk to a simmer. Add the chopped chocolate, once the caramel is fully incorporated.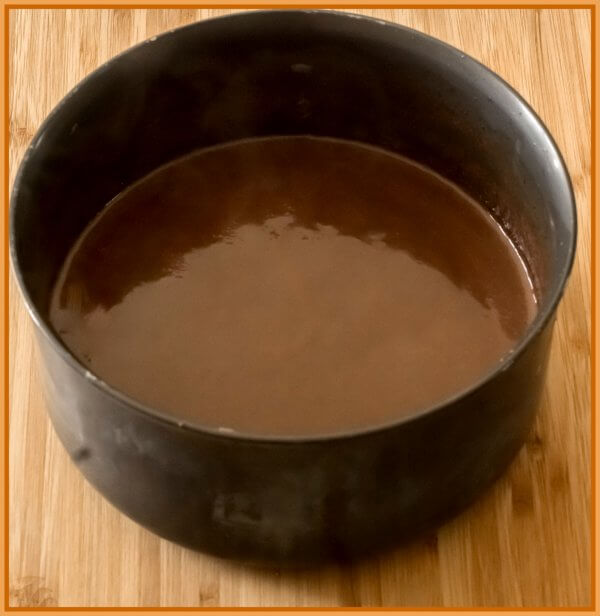 Whisk until the mixture is smooth and the chocolate is melted. Keep the heat low, as we don't want the chocolate to burn.
Add the salt. Taste. Add more salt, if desired. The hot chocolate should have a prominent salty taste but not too overwhelming or overpowering.
Serve the Salted Caramel Hot Chocolate with whipped cream or mini marshmallow and more caramel sauce.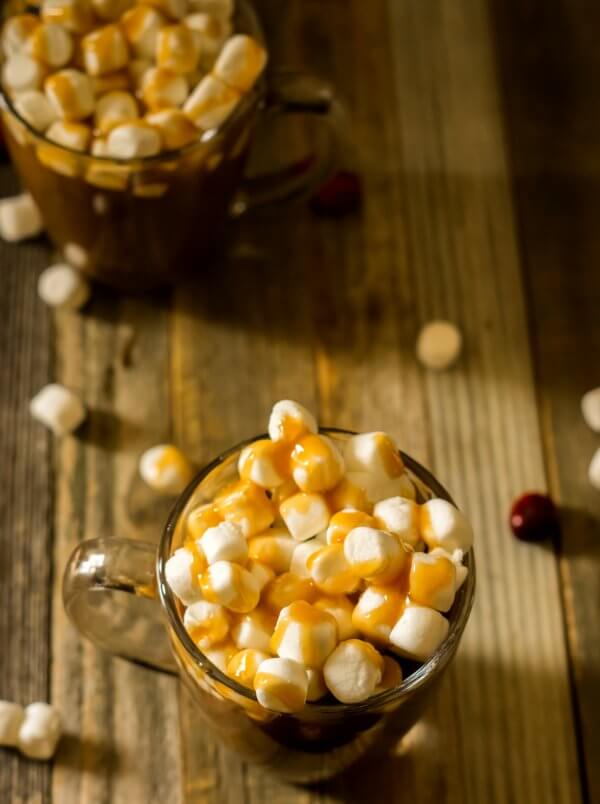 My 7 year old L-O-V-E-S it. We love it just the way it is. But here are few variation you could try:
    –   Replace half the quantity of milk with strongly brewed coffee and get Salted Caramel Mocha.
    –   Use white chocolate instead of bitter sweet chocolate and have a rich and decadent Salted Caramel White Hot Chocolate.
    –   Or  just omit any chocolate altogether and enjoy Salted Caramel Milk, which is absolutely delicious in its own right!
    –   Add one ounce of Rum, or Bourbon, or Coffee Liqueur  to any of the variation and make your own 'Spirited' Hot Chocolate, strictly for the adults!
Have a wonderful Holidays and make beautiful memories!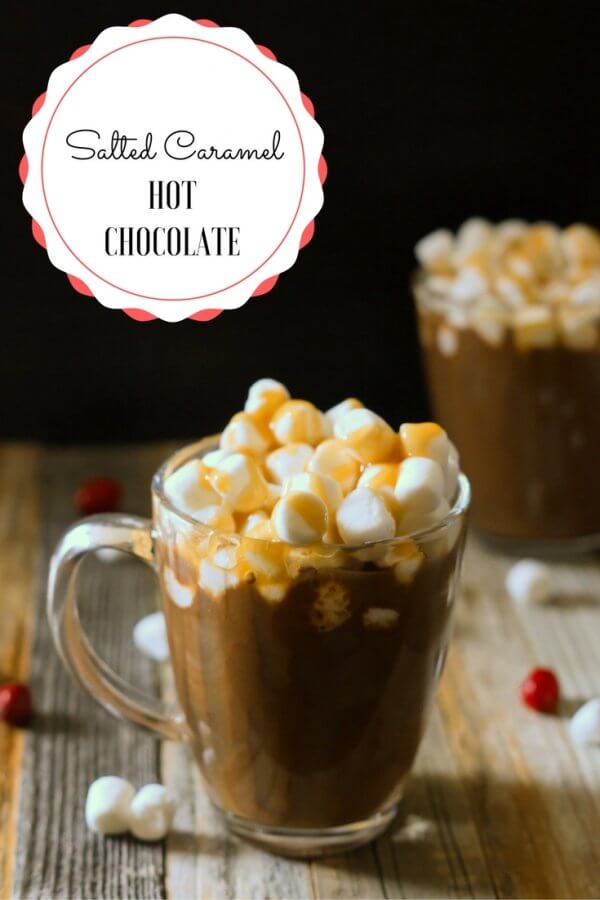 Find Progna on
Thrive Market
- It's like the Costco of organics...this is where I get all of my sugar, flour, baking supplies, kids snacks, etc.
Zaycon Foods
- This is where I buy most of my meat products in bulk.  The quality is amazing and the prices just can't be beat!  I mean, $1.89 a pound for boneless all-natural chicken breasts!!  It is bulk but you can always split with a friend or make up a bunch of freezer meals like I do!