This post brought to you by Muse Cat Food. The content and opinions expressed below are that of Serendipity and Spice.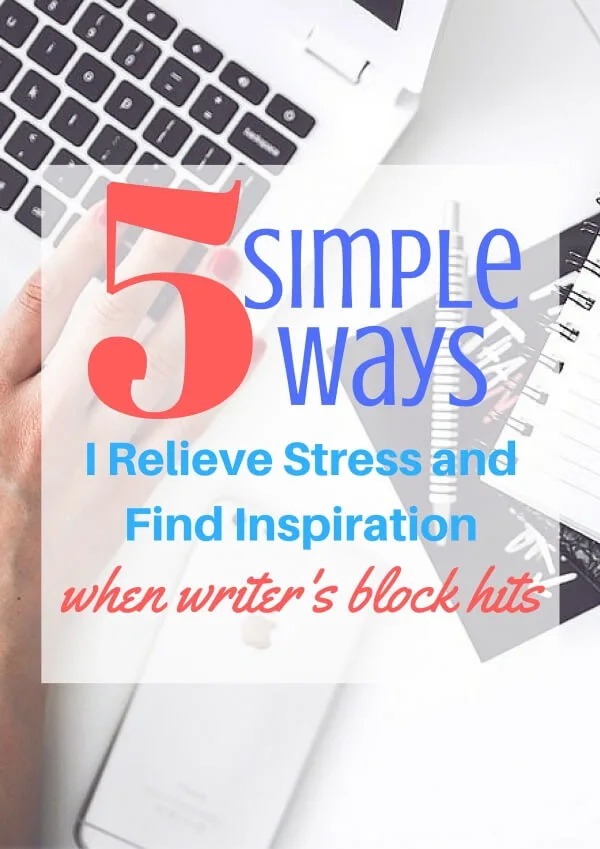 5 Ways to Relieve Stress
Finding Inspiration through Relaxation
As a writer who works from home I have a set routine… wake up, get the kids ready for school, feed the pets, make breakfast, usher everyone out to their respective schools, come home, make a GIANT cup of coffee, grab the laptop, and start work. Except, sometimes, starting work just isn't that simple. Believe it or not, I get writer's block a LOT. I think it's the stress of knowing that I have less than 3 hours to focus on work before it's time to go pick up the kids. It's like once I'm all settled and ready to start working my mind begins to wander onto everything else that I could be doing. That's why I've researched and have worked hard on trying to find ways to relieve stress so I can stay focused. So here are my 5 ways to relieve stress…you'll be surprised as most of these aren't typical.
Turn on Music

There's something about total silence that just intensifies stress. I guess because the only noises are the thoughts in my head telling me everything I need to do. By putting on music it just changes the whole feeling in the house and makes my alone time feel more carefree.

Coffee — or whatever is your drink of choice in the morning.

There's something about sipping my tasty cup of coffee in the morning that just sets me on ease. In the summertime I like to enjoy a morning smoothie and it works just as well…it's like my little bit of meditation time before I start the day.

Pets– Seriously, my pets totally relieve my stress!

If you follow along regularly then you know how much I love my two kitties. They are Maine Coon which means they're super big, super talkative, and super super cuddly. Did I ever tell you how they tricked me into getting them?

So, right after I moved into my first apartment alone (wow, 9 years ago) I was feeling a bit lonely and decided that a cat would be a good apartment pet. Well, one Saturday morning I took a trip over to the local animal shelter and saw the most adorable little ball of fluff ever all alone in a cage! She was perfect, I took her out of the cage and she nuzzled right into my arms and began purring– immediately I knew she was mine. Just then the newspaper in the cage started to rustle and before I knew it another kitty was in my arms. He had been hiding in the back of the cage underneath the shredded paper. With both of them in my arms they started licking each other and nuzzling together…so, of course, there was no way I could separate them! And that is how I wound up with 2 cats that day even though I only went for one. I tell everyone that they totally set me up!
As you can tell by this post…I get plenty of inspiration from my kitties…they're my little muses! And they relieve my stress in an instant with their nuzzles and constant purring. That's why I try to take the best care possible of them and immediately gave the new Muse® Natural Recipes cat food a try. They LOVE the taste and come running whenever they hear me getting ready to feed them. And I love that it's made with natural ingredients and essential nutrients to keep them healthy. There's no corn or soy and they have a whole line of grain-free recipes.

Change of Scenery

On days that I just can't focus the cats and I move out to the screened in porch for a change of scenery. They love getting out in the fresh air and watching the birds fly through the backyard eating from the bird feeder– I'm sure they're sitting there plotting how to catch one– but if they ever did I don't think they'd know what to do with themselves! 😉 Getting some fresh air help relieve my tension and usually gets the words flowing.

Take the Day Off

I know…it seems like a cheat. But sometimes you just have to play hookie and enjoy the day. Whenever I'm feeling overly stressed and none of the above work then I know it's time to just spend a day goofing off. Usually I'm back with more energy and ready to take on my work with more vigor.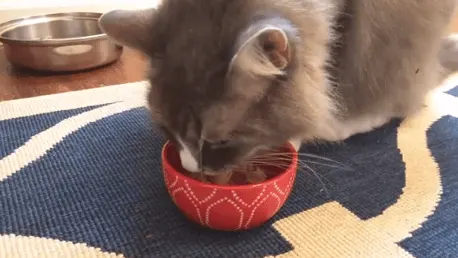 I partnered with Muse Cat Food to bring you this post on stress relief and inspiration because my cats truly are my muses. They bring me out of funks and keep me company when everyone's out of the house for activities.
Give Muse® Natural Recipes a try if you have cats. All of the recipes are made with real chicken and fish, there's no artificial colors, flavors, or preservatives, AND they offer Muses' Clean Plate™ Guarantee….basically, if your cat says "no" they return your dough! You can find Muse at Petco.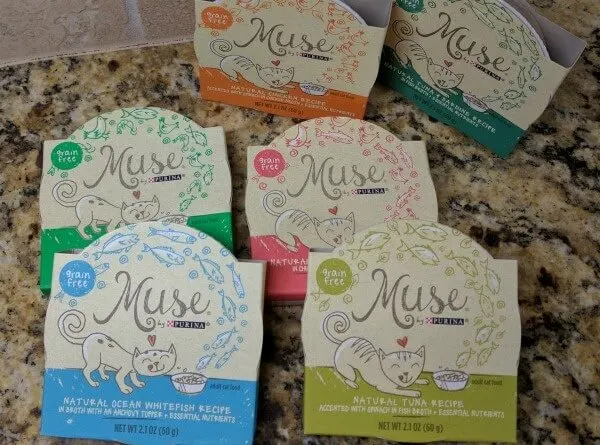 How do you relieve stress and find inspiration when writer's block hits? Share in the comments below!