It's Friday!!! Time for the G+ Linky Party!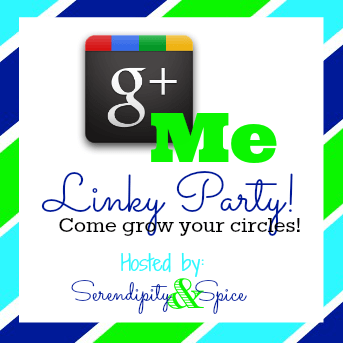 But first, I want to start featuring one of you each week!
The party will still last all month– but each week I will be featuring a new G+ profile that you'll want to follow on Google+. So check back each week and see if the Featured Google+ Profile is you!
This week's Featured Google Plusser is Joy McElroy, the talent behind the blog Yesterfood!
Joy is another host for the Let's Get Social Sunday Linky Party! She is constantly sharing delicious recipes each week and has me drooling ALL THE TIME! Make sure you go by and add Joy to your circles!
Now, get your party hat on and let's CIRCLE!