It's Friday!!! Time for the Google+ Me Linky Party!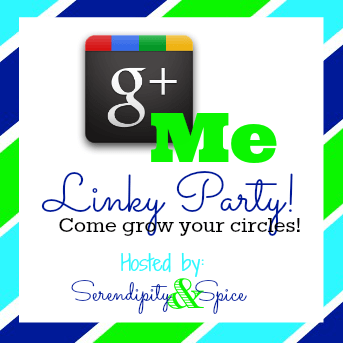 This week's Featured Google+ Profile:
Kelley is the inspirational woman behind Miss Information— and she is FULL of fantastic information! From organizational tips and tricks to delicious recipes to ADHD and Sensory Integration Disorder– Kelley is full of information! And she's a G+ rockstar with over 11,000 people circling her! make sure you head over and add Kelley to your Google+ Circles!
Now, get your party hat on and let's CIRCLE!
Remember- your links last all month– but don't forget to check back each week and see if you're the featured profile of the week!