Musselman's Squeezable Sours make a fun on the go snack…add a little more fun with this free printable of jokes for kids to add to the treat!

Musselman's Squeezable Sours Review
Make Snack-Time Fun with On the Go Applesauce Kids LOVE
It's fall time! My FAVORITE season of all!
With the crisp morning air and leaves changing from beautiful green to glorious shades of red, yellow and orange I feel energized and ready to tackle some outdoor fun.
One of our favorite family outings is going to the local apple orchard to pick tasty crisp sour apples to create all types of wonderful goodies.
I come from a long line of apple lovers who prefer a sour tart apple more than the sweet variety. Give me a tart Granny Smith apple over a sweet MacIntosh apple anyday! Luckily my kids are the same way….which is why they are CRAZY excited about
Musselman's Squeezable Sours
!
Finally, an applesauce that captures the tart taste of fall in fun flavors like Sour Lemon, Sour Raspberry, and Sour Cherry…only available through Musselmans. Little Miss LOVES the Sour Raspberry while Little Man's favorite is the Sour Lemon!
Little Man says the Sour Lemon tastes "like those little lemon balls I get in the candy aisle and they make my lips squeeze together like I need kisses".
For them, it's like a trip to the candy aisle but without all of the added sugar! I love being able to offer my family a healthy snack that does not have high fructose corn syrup or GMOs but that is convenient for our busy ON-THE-GO lifestyle.
To add a little more fun to the snack I made up these fun printables to add to the Squeezable Sours pouches….anything to keep the kids entertained for a few extra minutes! They're fun little jokes for kids and Little Man thinks he's HILARIOUS when sharing them with friends.
You can get the free printable here.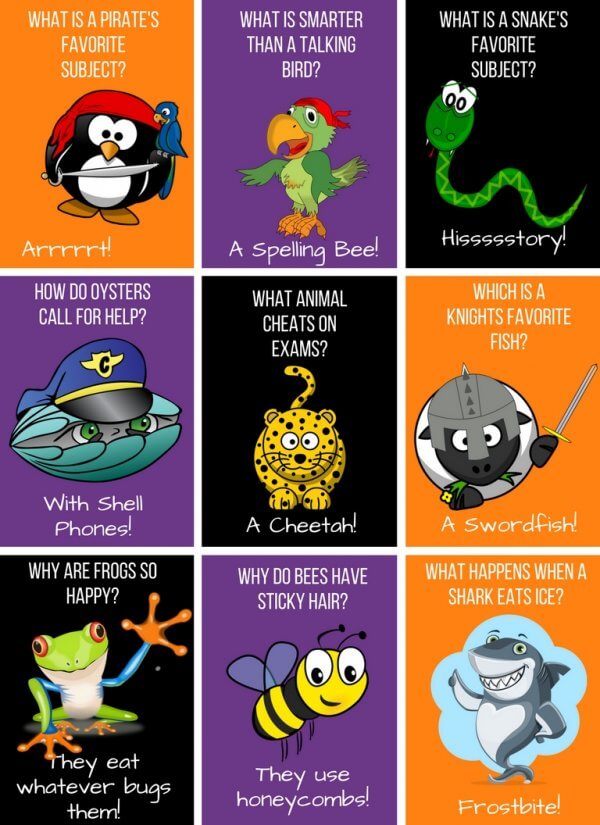 You can find
Musselman's Squeezable Sours
in the applesauce aisle at most grocery stores. And, if you're not a fan of sour like we are they also have delicious flavors like Strawberry, Honey Cinnamon, and Unsweetened.

Which flavor are you most excited to try? Share in the comments below!