Avengers Endgame hit theaters this weekend and there are a few rules to follow when watching Avengers Endgame. Spoiler-Free post.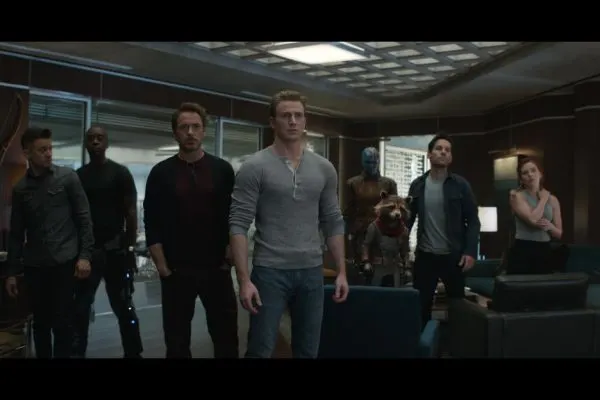 Whoa…. everything I've looked at this week has been about Avengers Endgame! Are you a Marvel fan?
I have to admit…I'm a total Super Hero dork…I LOVE LOVE LOVE all of the super hero movies…and I loved them BEFORE I met Hubs. But seriously, what's not to love about hot men running around in skin tight costumes fighting evil and saving the girl?! ?​?​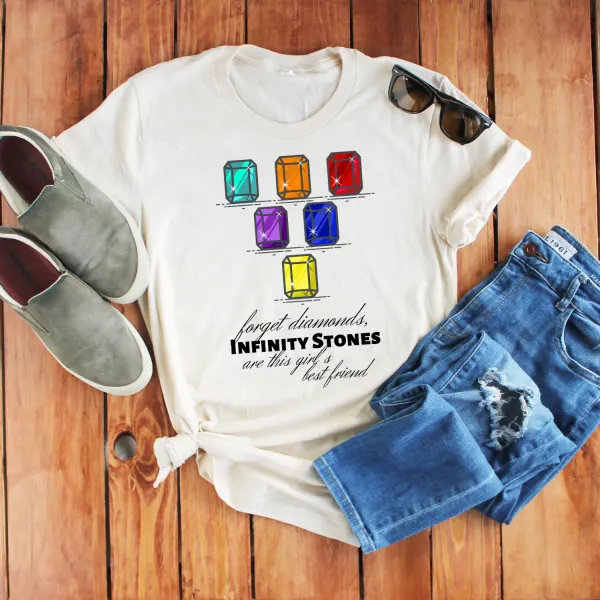 Now, that's not to say that girls need saving or that the girl can't be the super hero too. Hello Wonder Woman and Black Widow!! It's just a nice perk for us ladies that the men are pretty nice to look at! ?​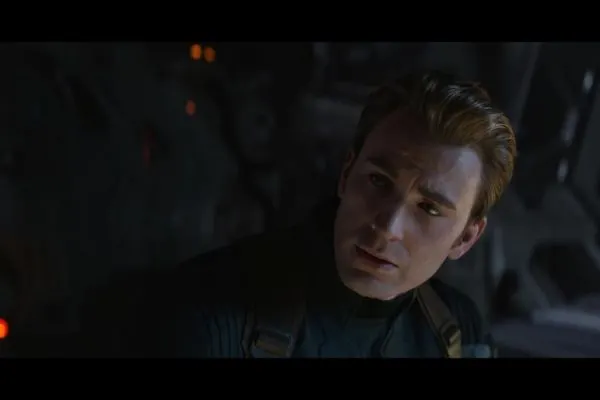 Anyway, Little Man is almost 8 so he is all about the super hero movies and we've been slowly rewatching all of the Marvel movies with him leading up to Avengers Endgame. Some he's LOVED like Black Panther and Iron Man while others were a bit over his head….Winter Soldier anyone.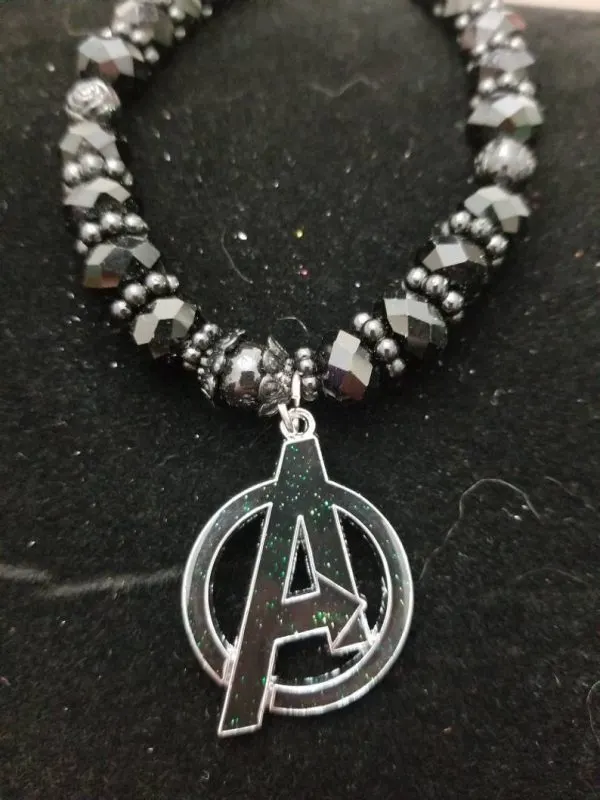 For Spring Break last week we took him with us to go see Captain Marvel in the theater. After grabbing a BIG tub of popcorn and drinks we headed to our seats and realized we were about 15 minutes early…which is CRAZY early for us. As we were watching the commercials before the previews the theater began to fill up and a father with his two pre-teen sons sat down next to me.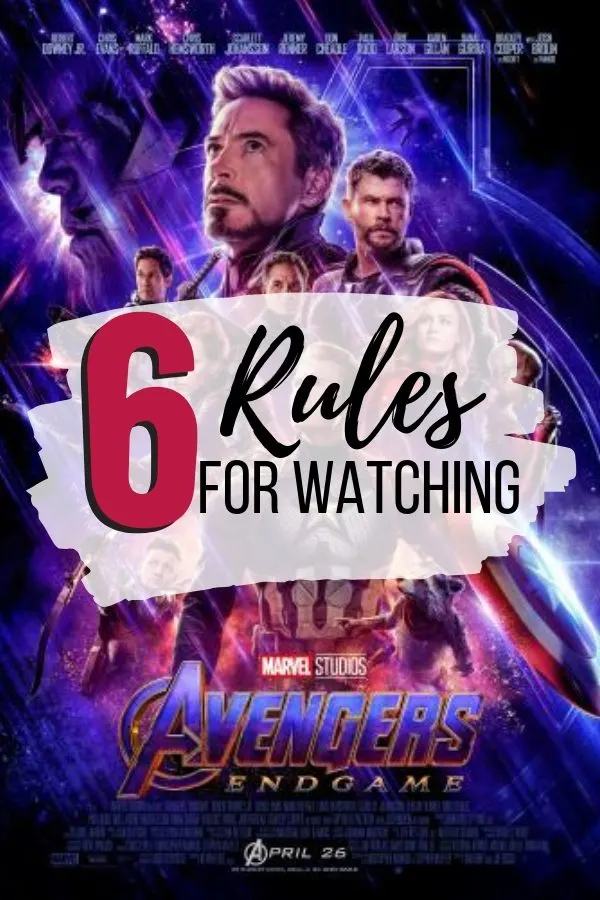 I looked over and thought about how sweet that was and imagined what it would be like in several years when Hubs would take our kids to the movies.
It was sweet how "Dad" was talking to his boys about the different previews coming up and whether they should add that to their theater list or wait til video.
When lights dimmed and the Marvel sequence started on the screen, "Dad" continued explaining to his boys about what a shame it is that Stan Lee didn't live long enough to see the wrap up of Avengers Endgame.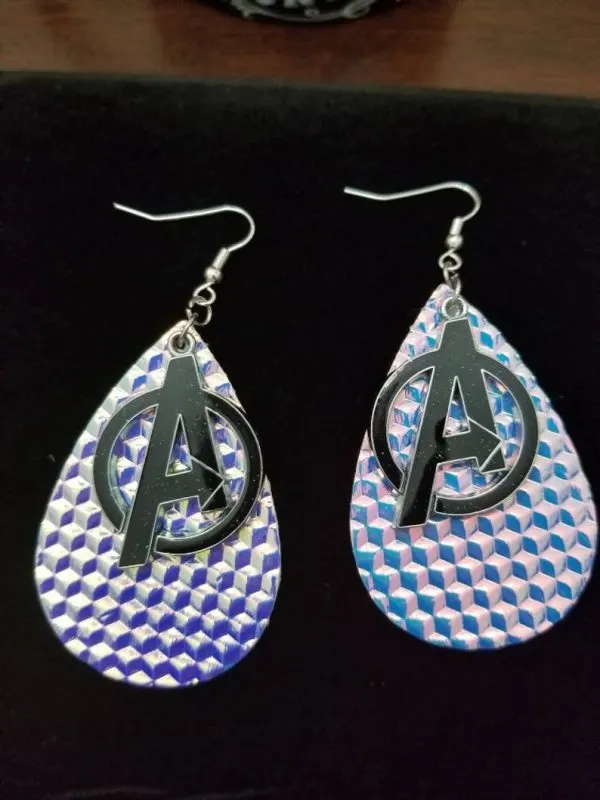 I mean I get it…Stan Lee ranks right up there with Walt Disney in terms of amazing men that dreamed of whole new worlds. BUT, I had expected him to quiet down once the movie started. Not so much.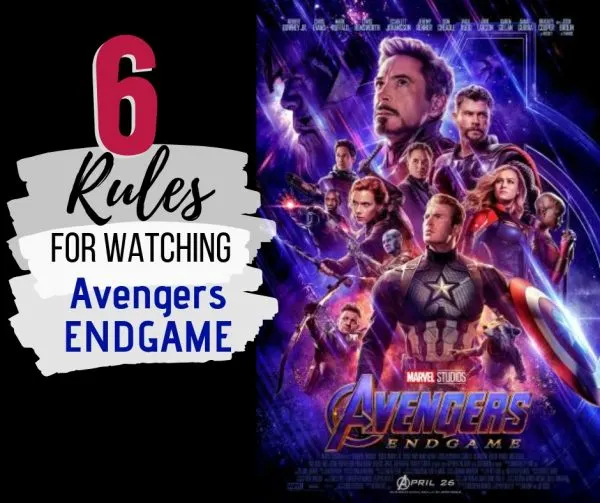 Throughout the ENTIRE movie, "Dad" explained every single inside joke and 90's nuance to his kiddos. "Dad" QUICKLY went from endearing father to a man I was cursing under my breath and begging to just shut up.
Which leads me to the reason I wrote Rules for Watching Avengers Endgame.
Use the bathroom ahead of time!
With Avengers Endgame clocking in at 3 hours and 59 seconds it's important to use the bathroom ahead of entering the theater…even if you don't think you have to go….go.
Don't talk during the movie!
I mean, it should go without saying…but after my experience in Captain Marvel it has to be said. DO NOT TALK during the movie! Save your comments for afterwards. If you REALLY can't control yourself then wait til it comes out On Demand and watch it at home. Or, go during a time when most people will not be there…they do have 10am shows for some reason.
Don't Spoil It for Others
Another one that should go without saying….but just like above…you never know. If you've already seen Avengers Endgame just assume that no one else has seen it yet. That way you don't accidentally spoil it for anyone.
Leave the Babies at Home
I get it, babysitters are expensive but so are date nights for those of us who do invest in the babysitter. By the time we have dinner, pay for movie tickets, grab concessions, etc. we're usually over $75…add a babysitter on top of that and we're definitely over $100 for the night. I love kids…just not when I'm trying to enjoy Avengers Endgame!
Ration Your Drinks and Popcorn
Back to #1…if you finish your drink and popcorn before the previews end then chances are you're definitely going to have to use the bathroom before the 3 hours are up.
Be Courteous to Those Trying to Get Out for The Bathroom
Yep, still on the bathroom thing. Heck, even the news did a segment on how long Avengers Endgame is and when is the best time for people to take bathroom breaks (unfortunately, for the last hour of the movie there is no good time).
Anyway, when it does come to bathroom breaks, people will need to go so at least be courteous. I always find it so awkward to scoot past people who are sitting…it feels like I'm going to fall in their lap. Honestly, it's not that hard to scoot to the aisle to let someone out…unless you're in the nice reclining seats…in that case just move your legs down so people can scoot by when needed.
Do you have any Rules for Watching Avengers Engame to add? Share in the comments below!