This post is sponsored by BabbleBoxx.com on behalf of Single Edition Media.
Red, White, and Blue: Garden and Grill BabbleBoxx
Summer BBQ Grilling and Dinner Made Easy
I have to admit….I LOVE it when BabbleBoxx asks me to review one of their boxes because it's filled with so many delicious treats…and this current one was no exception. You would have thought it was Christmas when the delivery guy rang the door bell! The kids came running and couldn't wait for me to open up the box and share all of the goodies with them.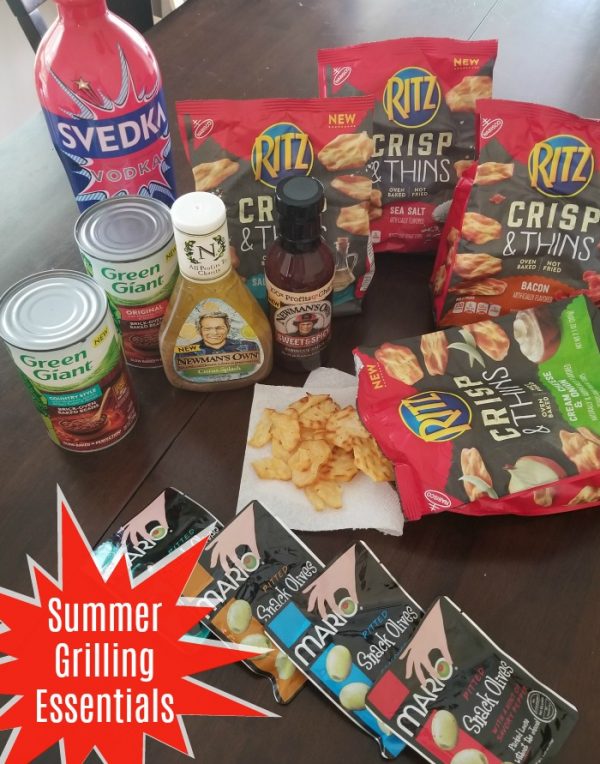 Summer grilling is almost a daily occurrence at our house.
Last summer I bought Hubs a brand new grill for Father's Day and we have gotten a TON of use out of it! Since he's the grilling king he's in charge of working his magic outside while I whip together some delicious sides inside. Although, he always gets crazy hungry before it's time to start cooking so I always grab him something simple to snack on….amazingly enough he never ruins his appetite.
These Ritz Crisp & Thins are so delicious…they're downright addictive! I opened up the Cream Cheese & Onion flavored ones and they were better than any chips I've had before! The Ritz Crisp & Thins have the buttery taste of Ritz Crackers but the crispiness of potato chips and the bold flavors that make them extra delicious.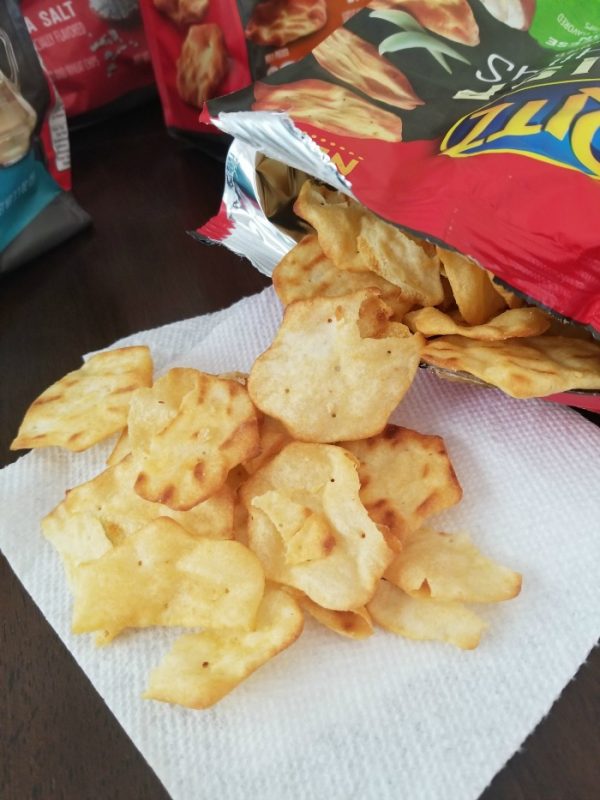 In addition to the Ritz Crisp & Thins, Hubs LOVES olives….I mean, seriously LOVES olives. He can eat an entire jar of olives like most people would eat potato chips! That's why the Mario Snack Olives are perfect for him! I get to control his portions while he gets to try all different flavors of olives.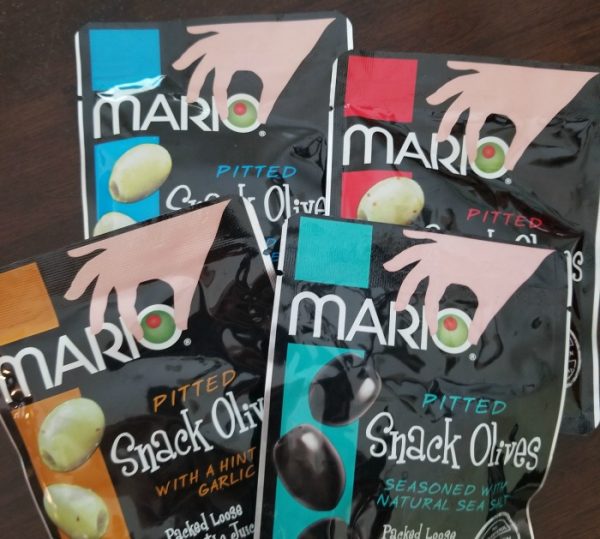 While Hubs is grilling the chicken and snacking, I have him add Newman's Own BBQ sauce to the chicken so it adds a yummy Sweet and Spicy kick to the chicken. I prefer that he adds it mid-grilling so that there's a little caramelization happening with the BBQ sauce…..mmmmmm!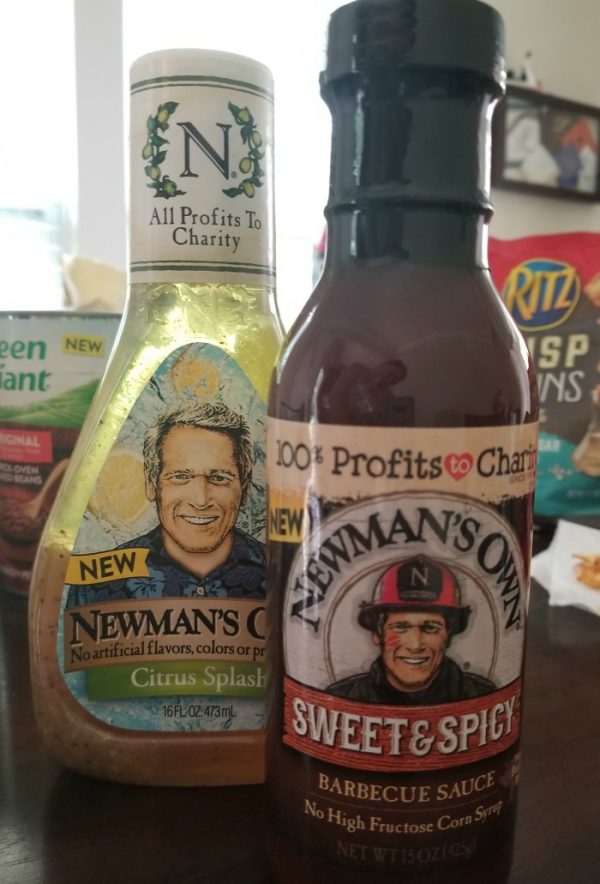 Then I get the easy job of opening a can of Green Giant Brick Oven Baked Beans, which taste just like homemade, and heating them up on the stove top.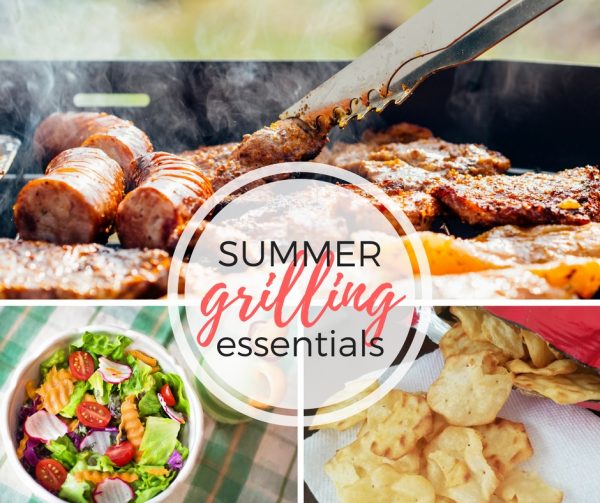 Once the chicken is done I toss together a quick salad using Newman's Own Citrus Splash Dressing which is so light and perfect for summer.
With it being a holiday weekend, I'll also whip up a delicious and festive cocktail for Hubs and I using Svedka vodka….here's our new favorite concoction: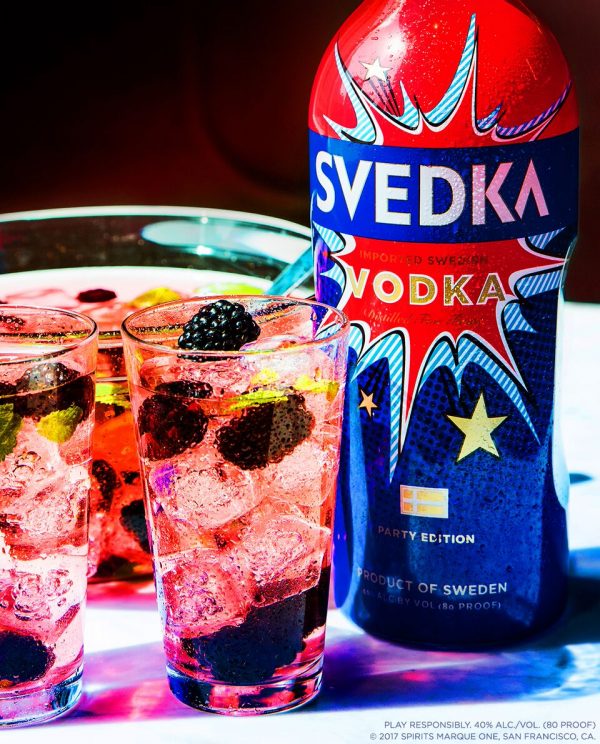 SVEDKA's AMERICAN DREAM PUNCH
Ingredients
2 parts

SVEDKA

Vodka
1/2 part Orange Curacao
1/2 part simple syrup
1 part fresh lime juice
Dash Grenadine
Instructions

Combine ingredients in a pitcher and top with ice.

Garnish with blackberries and mint.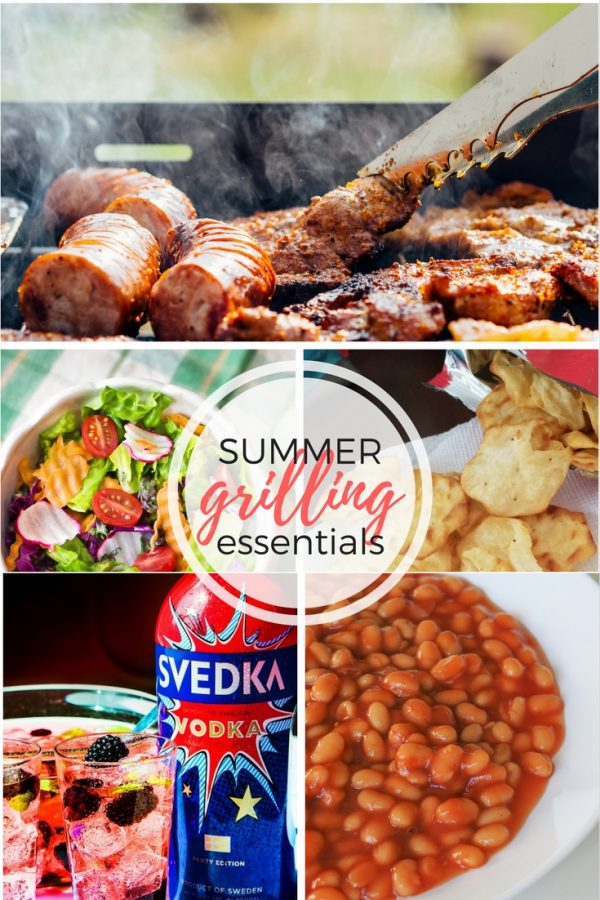 What's your favorite thing to grill during the summer? Share in the comments below!