Thanks to BabbleBoxx for providing delicious new items to try including Popchips, Summer Breeze Cold Brew Teas, and Fareway Meats! We made a super easy summer dinner using these ingredients…check it out below!
This post is sponsored by BabbleBoxx.com.
Summer Dinners Made Easy with BabbleBoxx
Popchips, Summer Breeze Cold Brew Teas, and Fareway Meats!
During the summer we are a family that's constantly in motion and on-the-go! Which means that dinner is usually the last thing on my mind. Not to mention, during the summer I prefer quick and easy meals that take very little effort and use products that I already have on hand.
BabbleBoxx is a company that I've done PR work for before- like last year's summer grilling essentials and the back to school essentials. They connect social influencers with new brands that are high quality and interested in getting in front of their target audiences. (Side note- check this out if you want to learn how to become a social influencer and do what I do.)
Okay, back to these delicious brands that BabbleBoxx introduced me to!
First up is Popchips! I've had Popchips before and the whole family LOVES them. But this summer they have released new flavors that are perfect for any taste palate!
Zesty Jalapeño Cheddar

This is by far Hubs' favorite Popchips flavor! It has lots of kick and a blast of cheddar flavor…a bit spicy for myself and the kids but he loved snacking on these by the pool!

Buffalo Ranch Ridges

This is my new favorite! It does have lots of kick but then the cooling ranch aftertaste is so smooth and addictive. I love buffalo wings anyway but they're a bit messy…so now I can get all the flavor without the mess!

Barbeque

Totally, 100% a family favorite! The kids gobbled up the tangy barbeque flavor and these Barbeque Popchips made the perfect side for our summer dinner!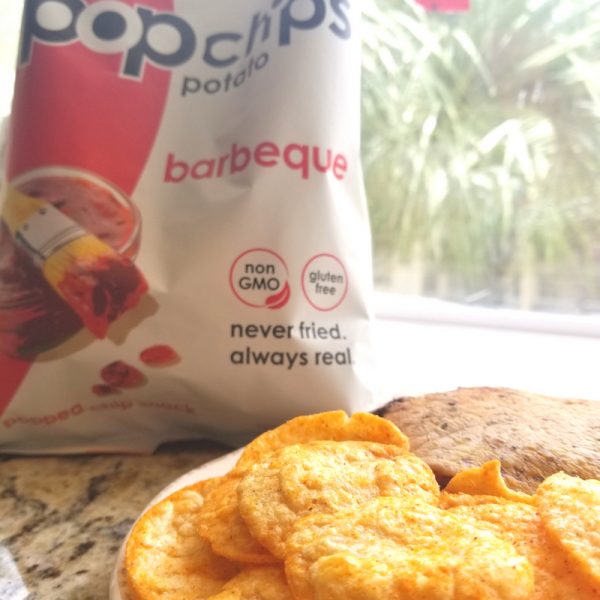 I love that Popchips are made with real ingredients and not fried!
Nothing says "Summer" like an ice cold glass of sweet tea! And Summer Breeze has cold brew sweet teas that make like so easy…no boiling water AND no sugar!!
What?!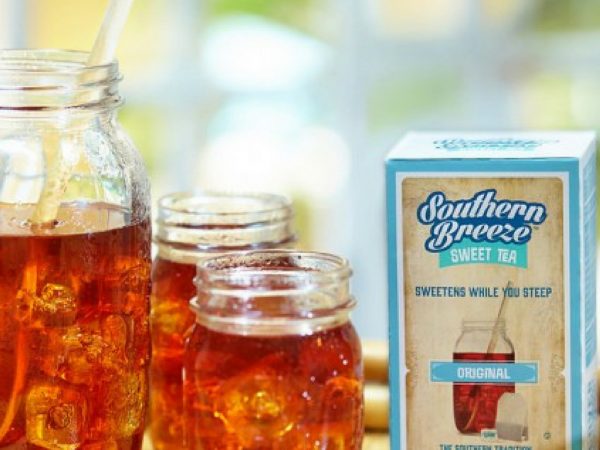 Sweet tea without sugar?! How can that be???
Somehow the amazing people over at Summer Breeze figured out how to sweeten the tea bags instead of the tea! So, you still use real black tea leaves but it's the bag that does the magic of creating a sweet tea without all of the extra calories! Sign me up!!
Oh, and it tastes just like regular southern sweet tea just no sugar.
Finally, we finish off our dinner with Fareway Meats.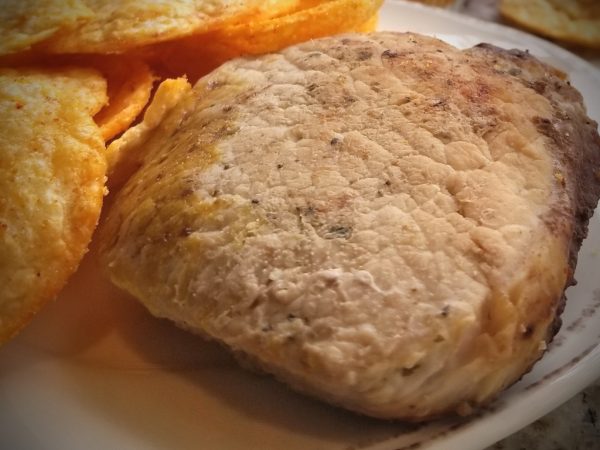 Fareway Meats made our dinner super simple with fresh cuts of premium meats delivered straight to our door in a freezer ready pack. We received their "Date Night Bundle" which includes:
Two 10 oz. Iowa Pork Chops (reg. $24.99)
Two 8 oz. America's Cut Boneless Pork Chops (reg. $19.99)
Two 12 oz. Beef Ribeye Steaks (reg. $39.99)
I love that you can just place an order and you know that you'll receive high-quality cuts of meat delivered straight to your door. I prefer to get as much as possible delivered so I don't have to go grocery shopping when there are so many better things to do!
The meats came delivered in a cooler box with dry ice to keep the meats frozen. We had a bit of fun with the leftover dry ice too! If you take liquid food coloring and put the leftover dry ice in a pan, it's fun to watch the food coloring drop on the ice and freeze instantly…the kids had I blast! Okay, Hubs and I had a blast doing this too! 😉
So for an easy summer dinner, I just thawed the pork chops, Hubs threw them on the grill while I "brewed" some sweet tea. And we added Popchips for our side. Easy dinner ready in no time! It was no-fuss and I was able to get back to enjoying the summer with my family!