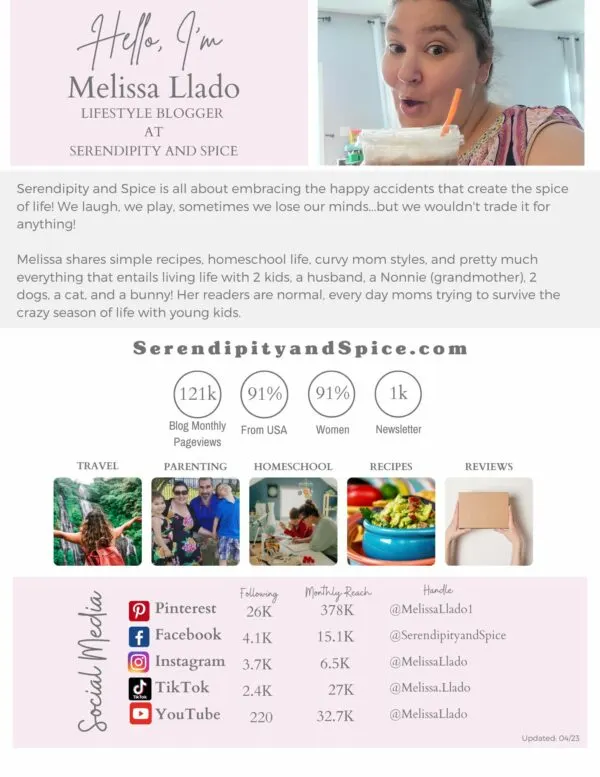 Check out some sample blog posts:
Amazon Influencer Product Videos
As an Amazon Influencer, I can create videos showcasing your product that may be shown on Amazon product pages. These don't include additional social shares but can still have a big impact. Here are just a few of the reviews I have created along with the units sold from the video on Amazon.
Social Media Product Videos
Highlight Travel Destinations
Have a travel destination that needs an influx during the off-season? Did you know that homeschool families PREFER to travel during slow times, especially when public schools are in session?
Let's work together!
For all collaboration inquiries please email: Melissa.Llado@gmail.com