These pork chops are so moist, flavorful, and delicious…they truly are the BEST and easiest pork chops recipe ever! You'll be shocked at how easy the best damn easy pork chop recipe is to make!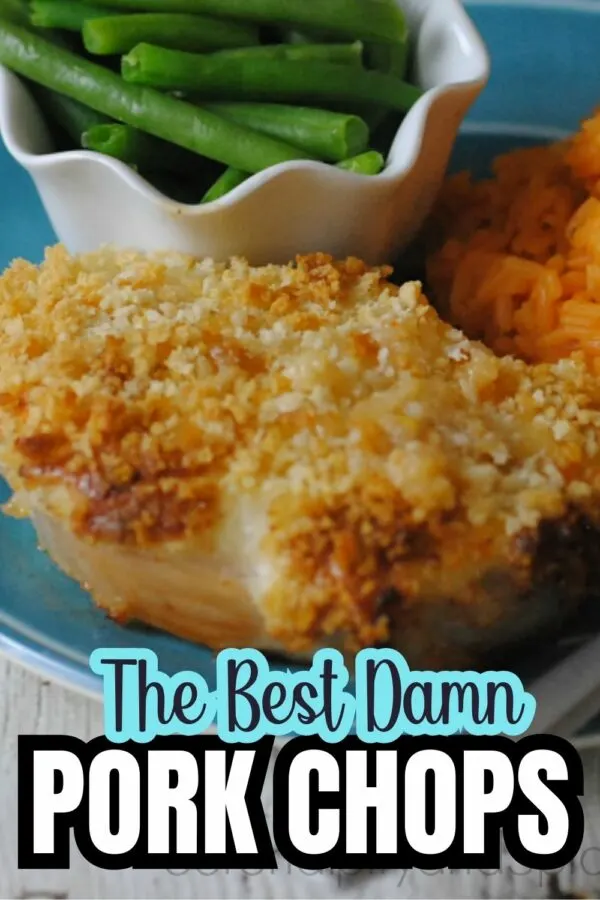 Table of Contents
What Makes This The BEST Damn Pork Chops Recipe
Okay, so you know I rarely ever use such choice words on the blog but this recipe seriously deserves the accolade.
I mean can you really refer to the term "damn" as an accolade?
Well, in this instance, YES- YES YOU CAN!
The first time Hubs ever tasted these pork chops he boasted "these are by far the BEST damn pork chops you've ever made" so the name of these was formed….they are now titled "The BEST Damn Pork Chops Recipe".
Although now that we have 2 kids (one that is currently repeating EVERYTHING we say) we now refer to them as the easy pork chop recipe.
I absolutely love it when I develop a recipe that's not only SUPER delicious but that's also ridiculously easy to make!
Chasing two kids around I just don't have the time or energy to be spending tons of time in the kitchen making dinner every night!
I'd much rather spend that time chilling with a glass of wine while Hubs corrals the children!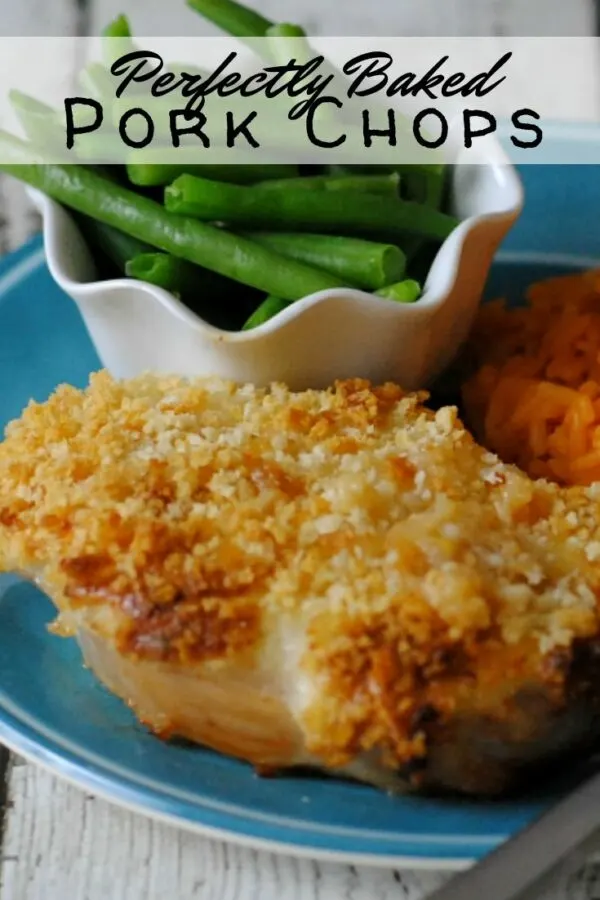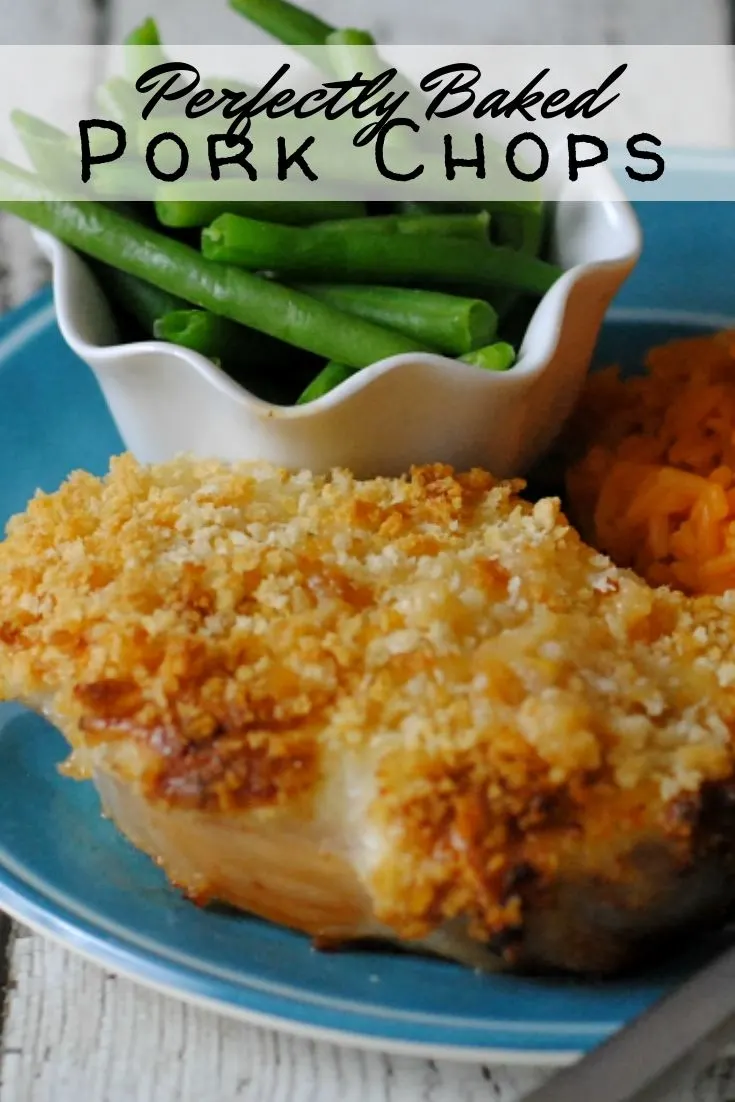 Looking for more pork chop recipes? Easy Boneless Pork Chop Recipes
Using Cast Iron to Bake Pork Chops
Can you believe that the best damn pork chops take just 30 minutes in the oven?! Yep, I can whip these together with some rice and steamed green beans during a single episode of the Mickey Mouse Clubhouse!
I think the key to them baking so fast is the cast iron dish that I use when baking them. I love cooking with cast iron…it makes everything taste better!
Well, as long as you season it right…if you have any cast iron cookware check out my tips on how to season a cast iron skillet.
Printable Recipe for The Best Damn Pork Chops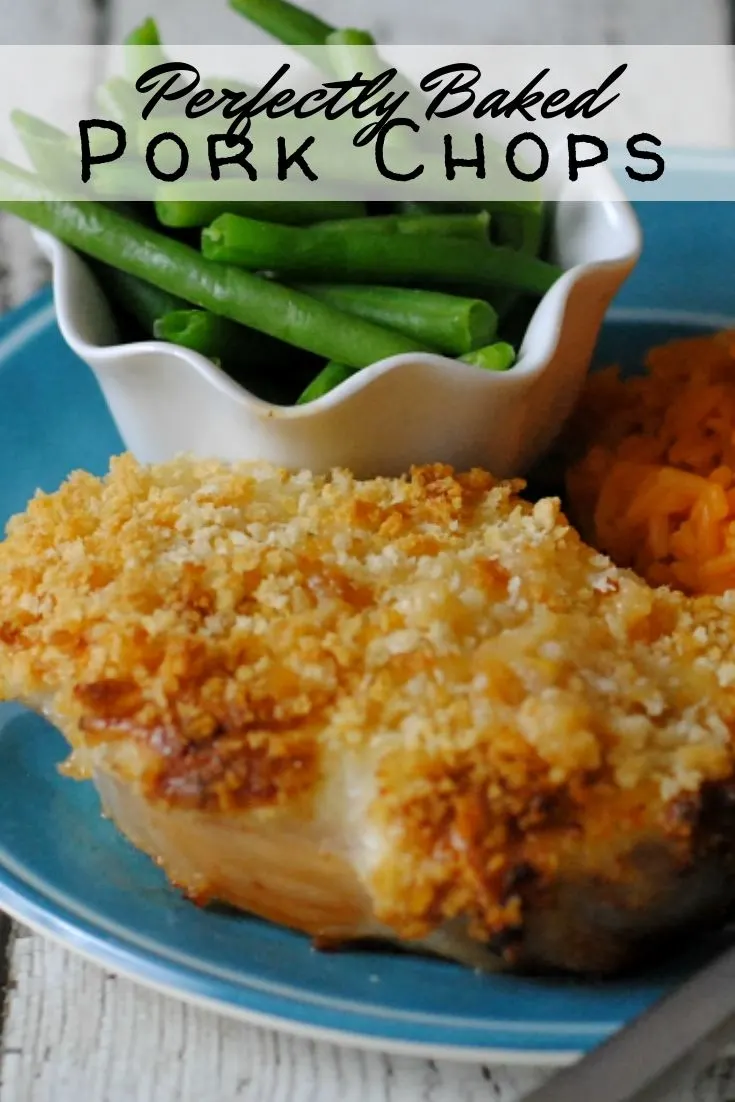 Yield:

4
The BEST Damn Pork Chops Recipe
These easy pork chops are the BEST damn pork chops I've ever tasted. This easy pork chop recipe is a family favorite that's ready in no time!
Ingredients
4 Boneless Pork Chops
1/4 Cup Mayo
2 Garlic Cloves crushed
2 TBS Dry Ranch Dressing Mix
1 Cup Shredded Cheddar Cheese (I prefer Sargento 4 State Cheddar)
1 Cup Panko Bread Crumbs
Instructions
Preheat oven to 375 degrees.
Mix together mayo, garlic cloves, and ranch mix.
Add shredded cheese to the mixture.
Place pork chops in baking dish.
Spread mixture on top of pork chops.
Sprinkle pork chops with panko bread crumbs.
Bake at 375 degrees for 30 minutes or until internal temp of pork reaches 145 degrees.
Serve hot!
Notes
You can sub out the cheddar cheese for parmesan cheese if you prefer...just stick with hard cheese. If you use a soft cheese then the pork chops won't be as crispy.
Recommended Products
As an Amazon Associate and member of other affiliate programs, I earn from qualifying purchases.
More Delicious Pork Chop Recipes to Try: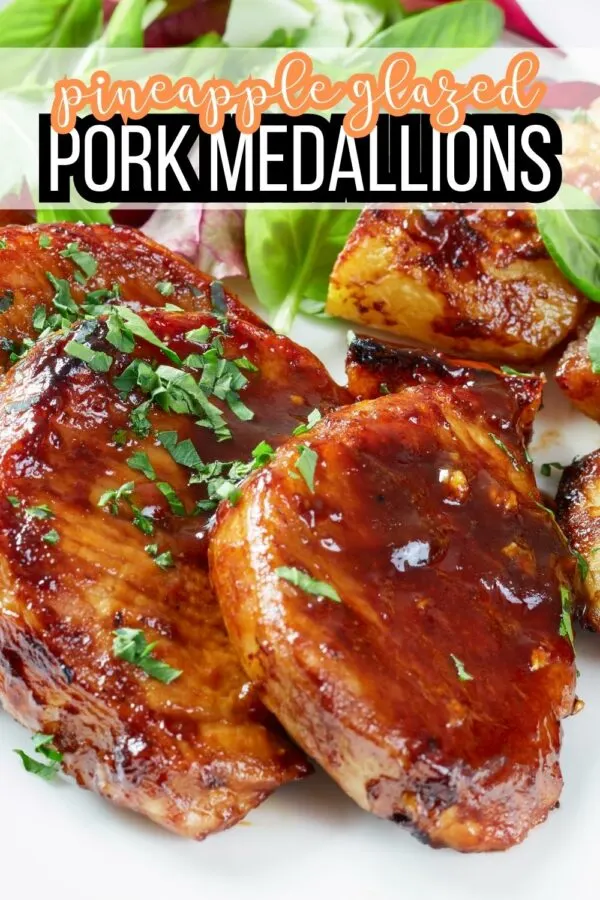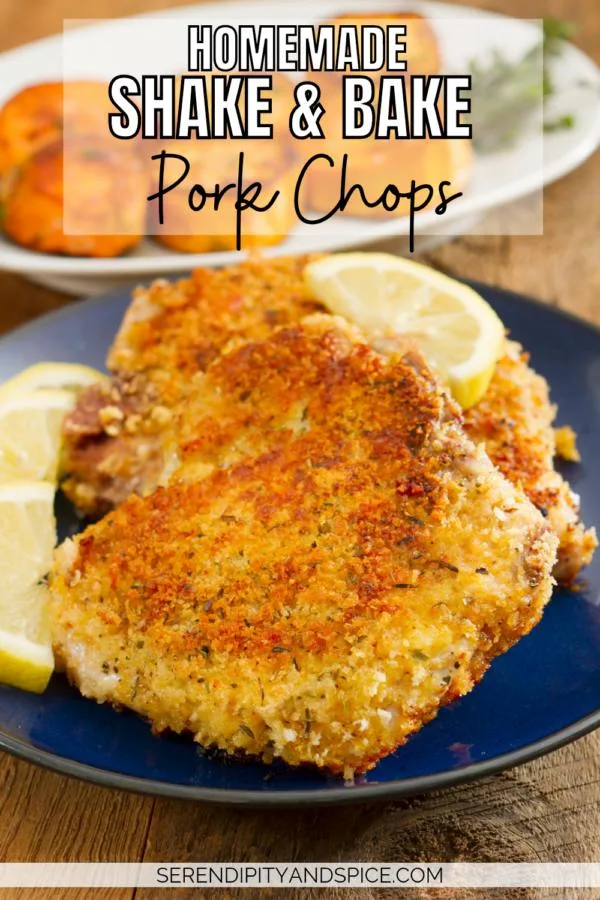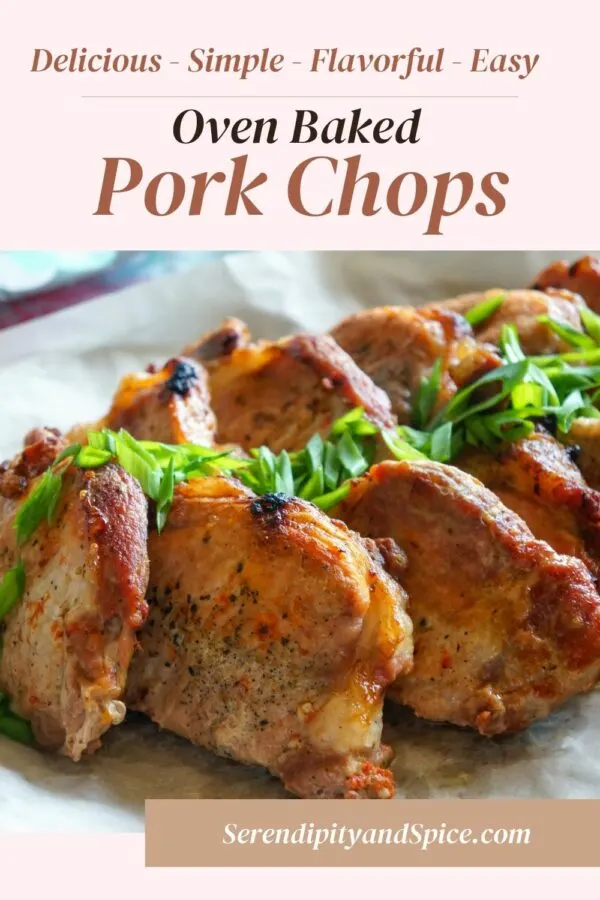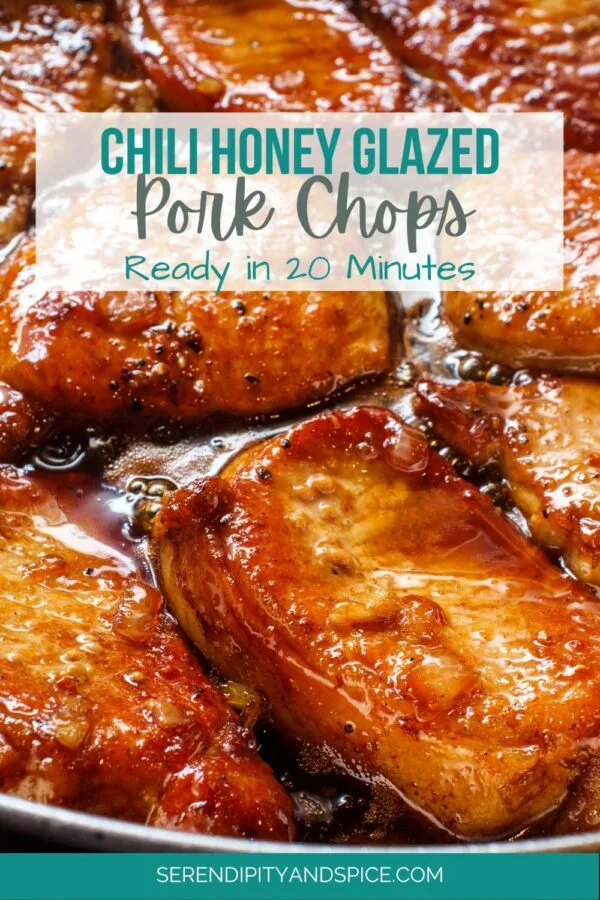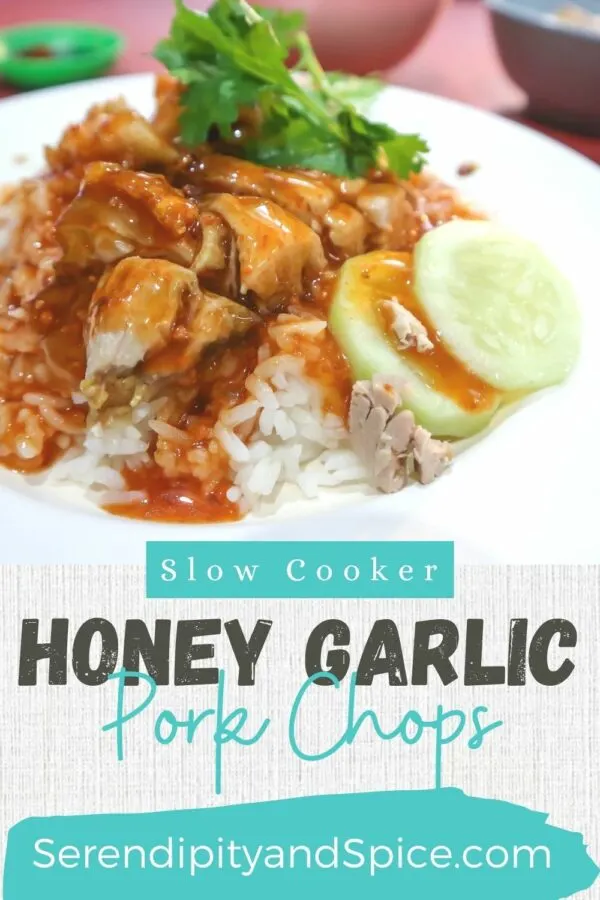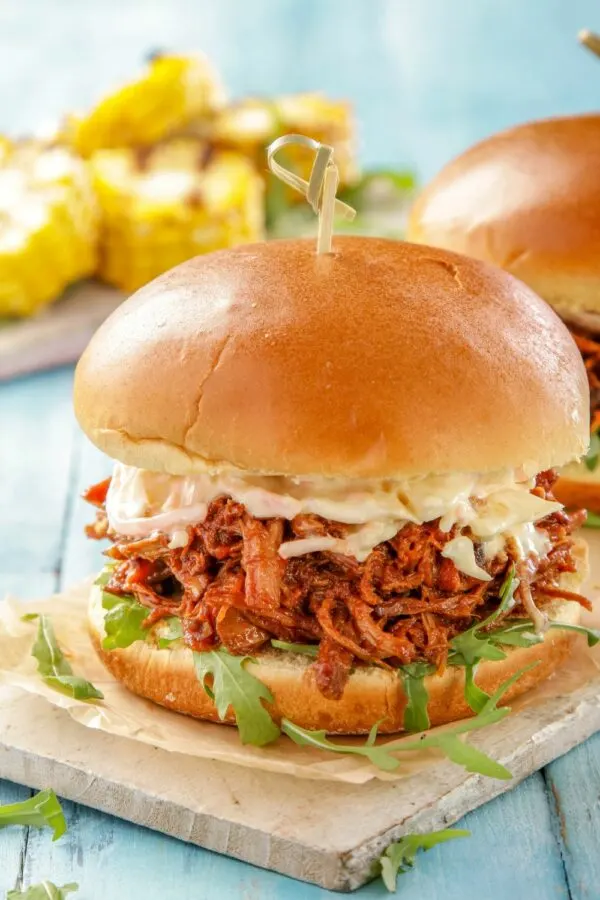 Find More Delicious Recipes here.