This post may contain affiliate links. We only share items that we love and make a small percentage of the sale if you choose to buy through our links- but there's never any added cost to you...our earnings go to important stuff like more coffee to survive the toddler years!
Over 30 Things to Make with a Beach Towel
With Summer upon us and beach towels flanking the shelves at stores I can't help but think about all the possibilities of things to make with a beach towel!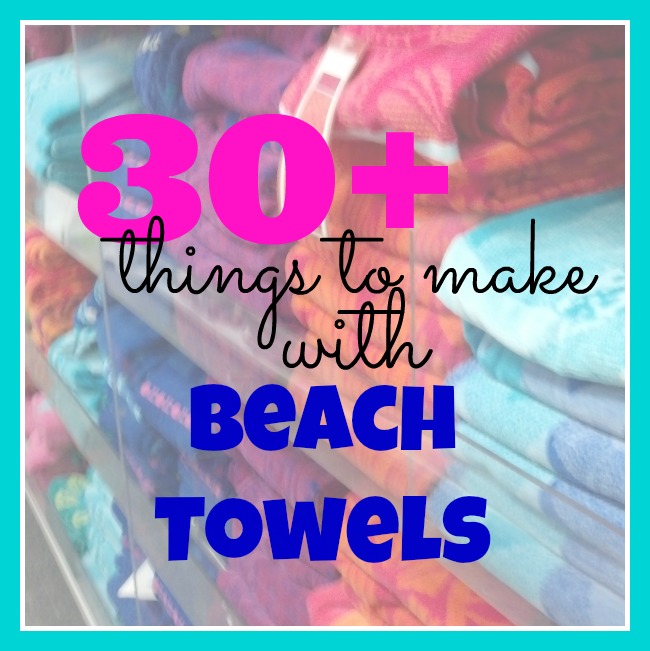 Now that the 4th of July is over stores are going to start clearing out the Summer items to make room for Back to School– can you believe it?!  Anyway, that works out PERFECTLY for us because beach towels will hit the clearance shelves with plenty of time to make these adorable things with them and still have time to use them while the weather is warm!  Are you ready to see all the things you can make with a beach towel?!
Make sure you also check out my post on surviving the beach with a toddler— it's packed full of useful tips during these HOT days of Summer!
Have you made something fun using a beach towel?  Go ahead and link it up below:

Join the Challenge
Are you ready to start spring cleaning but just overwhelmed with where to start? I'm right there with you! Join along in the 5 Day Spring Cleaning Challenge!!
The following two tabs change content below.
Melissa loves getting in the kitchen with her two children and teaching them about food, cooking, and healthy choices. She loves hosting events, traveling, and enjoying all life as to offer. Her latest cookbook "Serendipity Sweets" will be available for purchase in the fall.
Latest posts by Melissa Llado (see all)