This site contains affiliate links, 3rd party ads, and sponsored content. For more information please read our Disclosure Policy. As always, I only recommend products or services I personally use and love!
A fun free printable for Valentine's Day!

Free Printable for Valentine's Day
You Make My Seratonin Levels Skyrocket
The other day I was joking around with Hubs and very sarcastically said "You make my seratonin levels skyrocket!".  He immediately responded "Wow….you need a hiatus from The Big Bang Theory!".  I have to admit….that does sound like the way that Sheldon would profess his love to Amy….but no.  It was all me.  And I LOVE it!
So, I typed it up and designed a printable for Valentine's Day.  And, I'm giving you a copy of the free printable as well.  You can choose whichever color scheme you like better and print it on out.  These are 8x10s so you can easily resize them if needed.  Just click the picture of the printable you like best and it will take you to the download.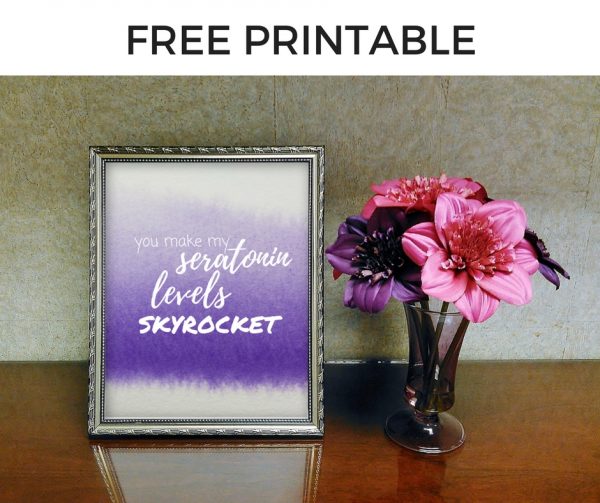 Enjoy this free printable for Valentine's Day!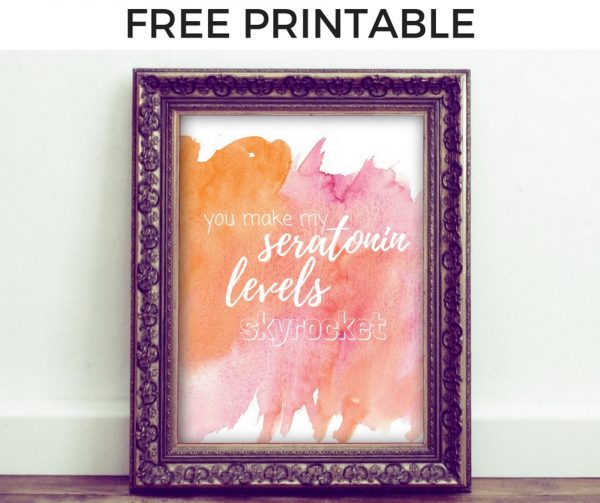 Sharing is caring! We'd love it if you shared this post: