This post may contain affiliate links. We only share items that we love and make a small percentage of the sale if you choose to buy through our links- but there's never any added cost to you...our earnings go to important stuff like more coffee to survive the toddler years!
A fun free printable for Valentine's Day!

Free Printable for Valentine's Day
You Make My Seratonin Levels Skyrocket
The other day I was joking around with Hubs and very sarcastically said "You make my seratonin levels skyrocket!".  He immediately responded "Wow….you need a hiatus from The Big Bang Theory!".  I have to admit….that does sound like the way that Sheldon would profess his love to Amy….but no.  It was all me.  And I LOVE it!
So, I typed it up and designed a printable for Valentine's Day.  And, I'm giving you a copy of the free printable as well.  You can choose whichever color scheme you like better and print it on out.  These are 8x10s so you can easily resize them if needed.  Just click the picture of the printable you like best and it will take you to the download.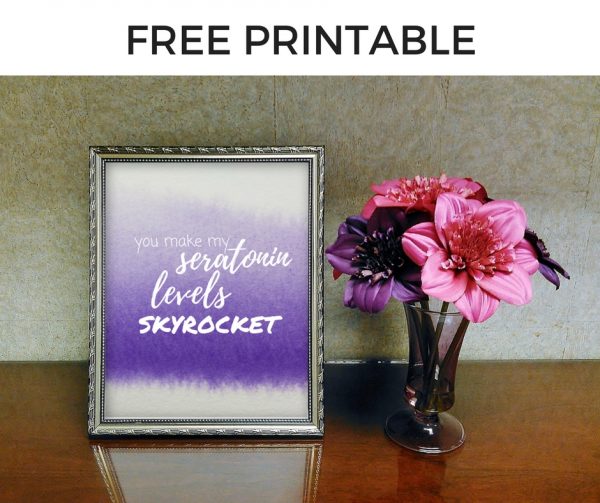 Enjoy this free printable for Valentine's Day!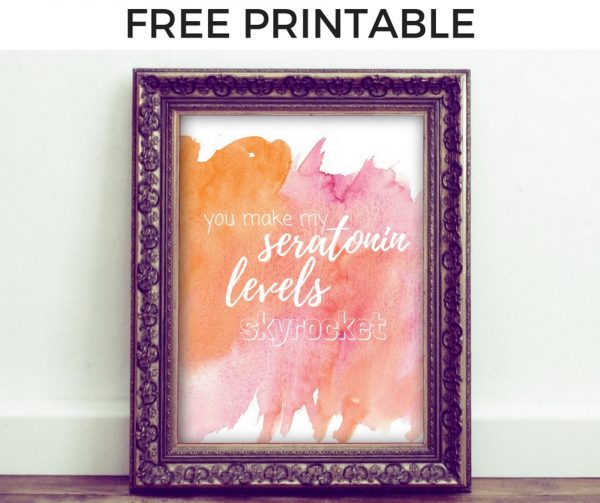 Join the Challenge
Are you ready to start spring cleaning but just overwhelmed with where to start? I'm right there with you! Join along in the 5 Day Spring Cleaning Challenge!!
The following two tabs change content below.
Melissa loves getting in the kitchen with her two children and teaching them about food, cooking, and healthy choices. She loves hosting events, traveling, and enjoying all life as to offer. Her latest cookbook "Serendipity Sweets" will be available for purchase in the fall.
Latest posts by Melissa Llado (see all)