A fun free printable for Valentine's Day!

Free Printable for Valentine's Day
You Make My Seratonin Levels Skyrocket
The other day I was joking around with Hubs and very sarcastically said "You make my seratonin levels skyrocket!".  He immediately responded "Wow….you need a hiatus from The Big Bang Theory!".  I have to admit….that does sound like the way that Sheldon would profess his love to Amy….but no.  It was all me.  And I LOVE it!
So, I typed it up and designed a printable for Valentine's Day.  And, I'm giving you a copy of the free printable as well.  You can choose whichever color scheme you like better and print it on out.  These are 8x10s so you can easily resize them if needed.  Just click the picture of the printable you like best and it will take you to the download.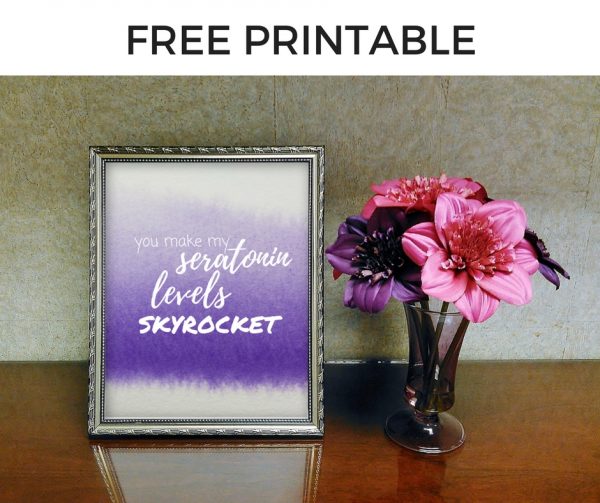 Enjoy this free printable for Valentine's Day!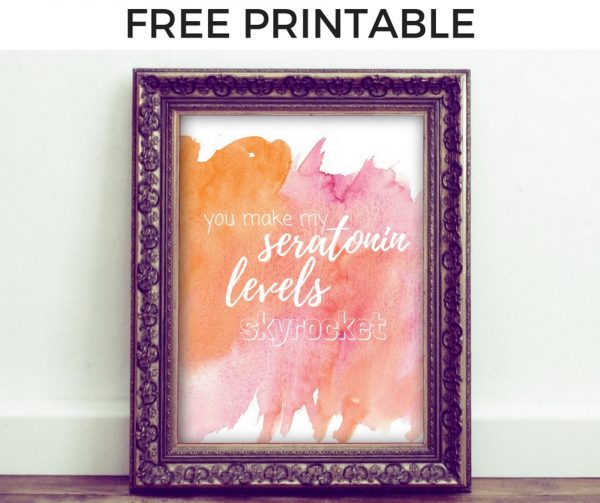 Thrive Market
- It's like the Costco of organics...this is where I get all of my sugar, flour, baking supplies, kids snacks, etc.
Zaycon Foods
- This is where I buy most of my meat products in bulk.  The quality is amazing and the prices just can't be beat!  I mean, $1.89 a pound for boneless all-natural chicken breasts!!  It is bulk but you can always split with a friend or make up a bunch of freezer meals like I do!