Over 30 Things to Make with a Beach Towel
With Summer upon us and beach towels flanking the shelves at stores I can't help but think about all the possibilities of things to make with a beach towel!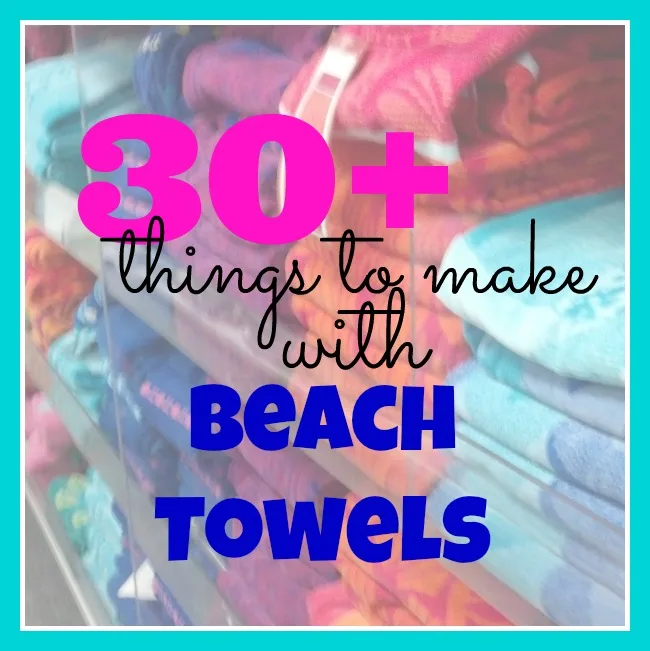 Now that the 4th of July is over stores are going to start clearing out the Summer items to make room for Back to School– can you believe it?! Anyway, that works out PERFECTLY for us because beach towels will hit the clearance shelves with plenty of time to make these adorable things with them and still have time to use them while the weather is warm! Are you ready to see all the things you can make with a beach towel?!
Make sure you also check out my post on surviving the beach with a toddler— it's packed full of useful tips during these HOT days of Summer!
Have you made something fun using a beach towel? Go ahead and link it up below: