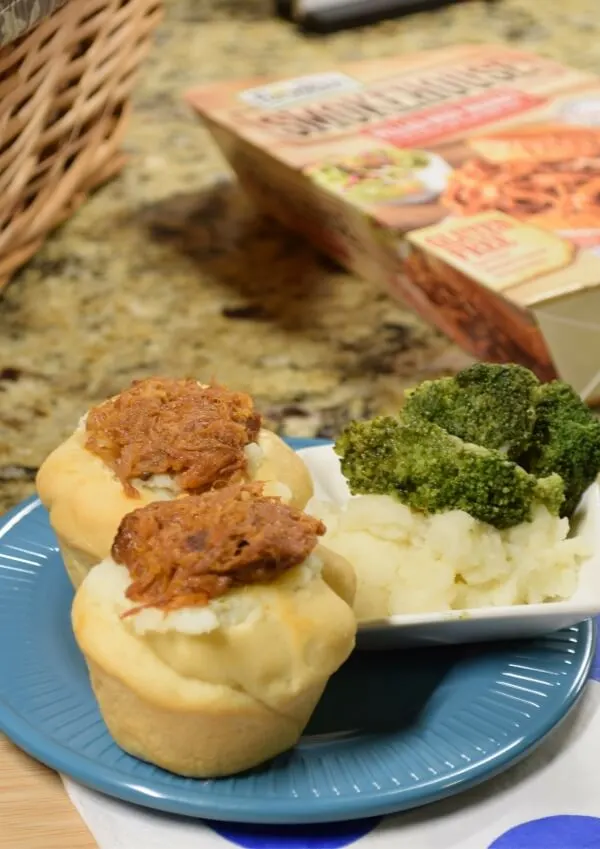 Beef Brisket Bread Bowls #FullNRichFlavor
Easy Flavorful Dinner Recipe for Busy Nights!
Do you ever have what I call "mommy days"?
You know, those days that you're running around like crazy yet feel like you've gotten nothing accomplished….not even dinner on the table!
I have at least 2-3 of those days a week and the closer we get to the holiday season the more I seem to have. That's why it's so important to me to have simple meals that I can pull out of the freezer and have dinner ready in a snap! Just because you're in a rush doesn't mean you can't make an easy flavorful dinner recipe that your family will love.
Having 2 kids under the age of 5 brings some dinner challenges on top of the crazy days so I try to put a fun spin on dinner time meals so the kids will eat and mommy can find some peace to a crazy busy day! That's why I came up with these awesome Beef Brisket Bread Bowls.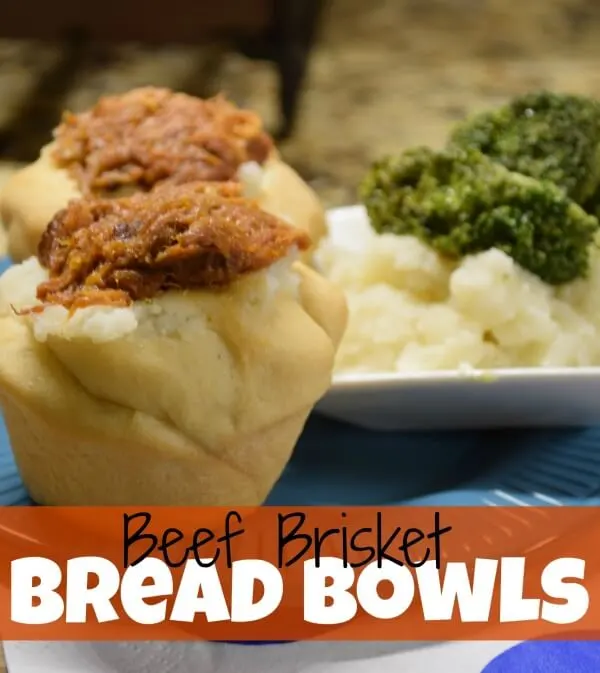 At first I was just trying to think of a way to get my kids- who hate using utensils to eat- to pick up the brisket and eat it….because they may hate utensils but they hate sticky fingers as well…..oh the quirks of children! 😉 Anyway, I thought about how much Little Man loves having his soup in bread bowls and it occurred to me that I could make bite size bread bowls with the brisket….and you know what? They were AWESOME!
Not to mention ridiculously easy! Being the multi-tasker that I am- I went to Walmart for cleaning supplies, a few craft projects, and grabbed everything I needed for dinner tonight. Over in the freezer section they have the new Farm Rich® Smokehouse products along with the Birds Eye Flavorful Vegetables….I can take both of these straight from the freezer to the microwave and have dinner ready in mere minutes!
So I grabbed a package of the Farm Rich® Smokehouse Beef Brisket, the Birds Eye Ranch Broccoli, some mashed potatoes, and basic soft rolls from the bakery.
Then I just heated the brisket and potatoes according to the instructions on the back of the packages. While the brisket and potatoes were heating I hollowed out the inside of the soft rolls to make a little bowl.
Next I scooped some potatoes into the bread bowls and topped with brisket.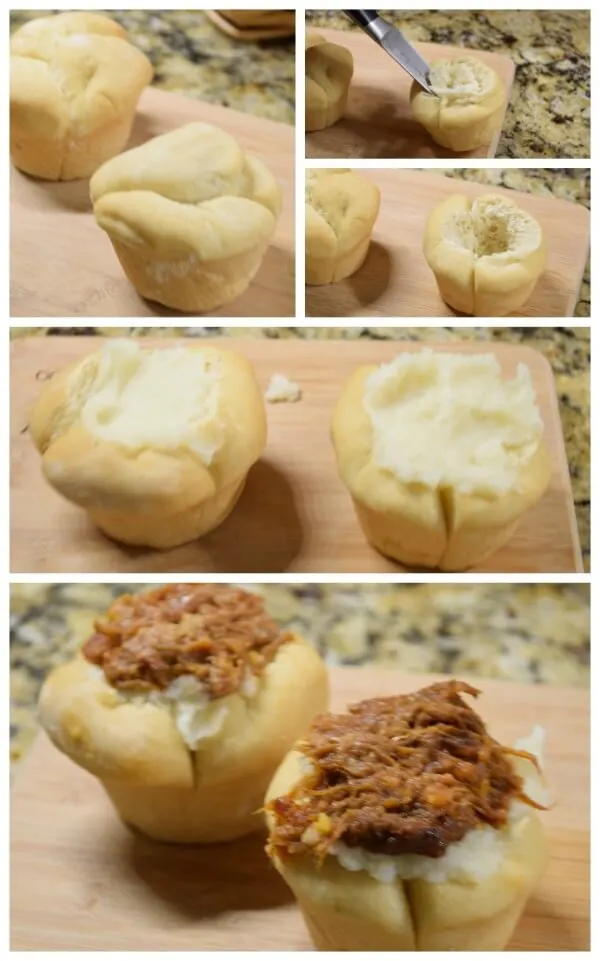 Then I heated the stuffed bread bowls in the oven at 350 degrees for about 7 minutes….just until the bread was warm. I served the Beef Brisket Bread Bowls up with some more mashed potatoes and a side of Birds Eye Flavorful Ranch Broccoli.
Dinner was a hit!
So, do you want to give this delicious and simple recipe a try? For a limited time, earn $0.75 on Birds Eye Vegetables and unlock $1.00 off one Farm Rich® Smokehouse product with Ibotta while supplies last. If you haven't used Ibotta, you have to download the app available on iOs and Android. Before you shop, be sure to unlock the rebates for both Birds Eye Vegetables and Farm Rich® Smokehouse. Then, shop! Buy the products that you've unlocked at major retailers. Finally, verify your purchase by scanning your barcodes and submitting a photo of your receipt!