This post brought to you by Chuck E. Cheese's. The content and opinions expressed below are that of Serendipity and Spice.
Take some time out of your busy schedule to just enjoy life with you kids. Every moment we spend having fun are moments that make up their childhood memories. Learn how those memories can include Chuck E Cheese's, which is fun for kids and adults alike!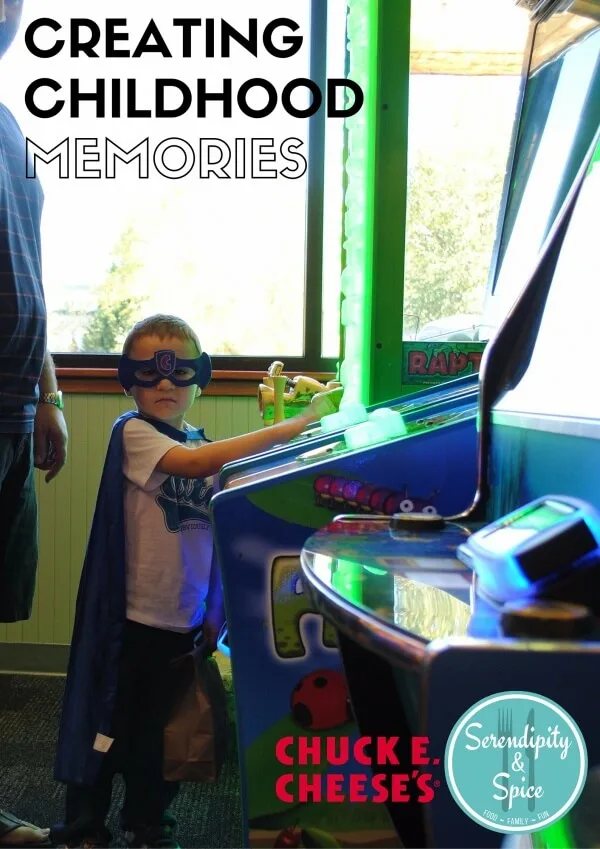 Creating Childhood Memories
Take a Trip to Chuck E Cheese's Just for the Fun of It!
Last month Little Man turned 4 years old and we decided to have his birthday party at Chuck E Cheese's. It was the best birthday experience for him as the birthday boy and for me as the birthday planner….we just had to show up and have a good time. But, did you know Chuck E Cheese's isn't just for birthdays? I have so many fond memories of Chuck E Cheese's as a kid and I want to share those memories with my children!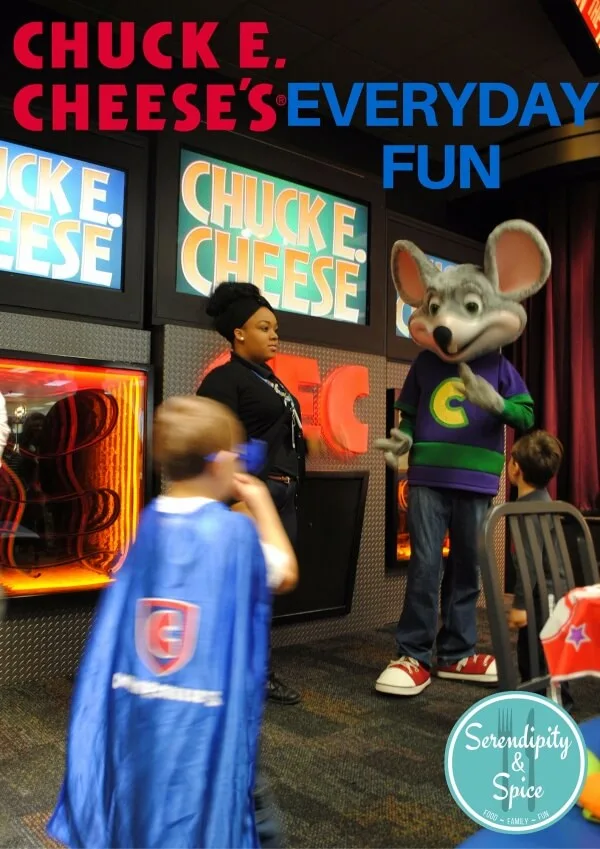 When it comes to our children's childhood, it's up to us to provide them with the fodder that will make it unforgettable. Whether it's sending them to spend time with their favorite grandparents over the summer, taking family vacations, celebrating holidays together or having family movie nights once a week, there's no shortage of ways we can contribute to the happy memories our children will carry with them as they grow and mature into adulthood. If there's one place that knows how to help you create memorable memories for your little ones, it's Chuck E. Cheese's.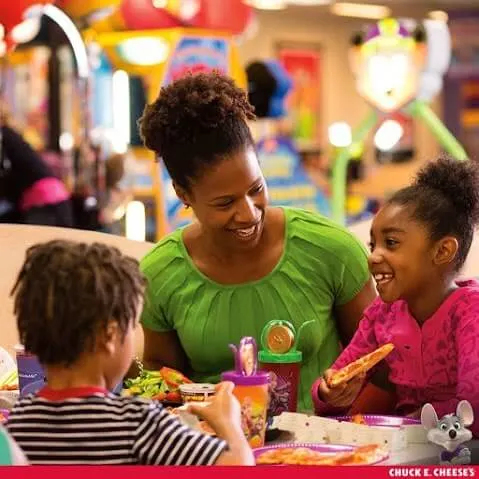 There's no shortage of fun and engaging activities to participate in once you enter the doors that lead to the arcade and play area. Kids of all ages as well as the adults in your group will enjoy everything the arcade offers to its guests, including playing games to earn tickets with which to buy fun prizes with and a menu that caters not only to the kids but to adults as well. When you step inside your local Chuck E. Cheese's you are transported back to a time when you were a kid….there's so much that's familiar and so much that's new….it's a fun experience for everyone!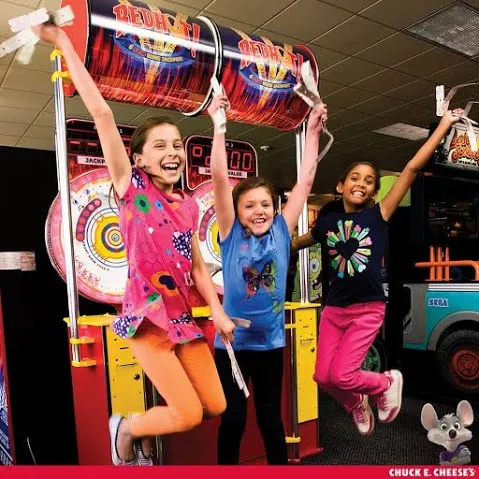 There are arcade games for every age group. From old school arcade themed games to skillfully throwing basketballs through a series of hoops and more– there's an engaging game area for each member of the family.
The new menu options offer something everyone, regardless of whether or not you're sitting at the kids table or with your fellow parents. Splitting a pizza between the little ones is easy with their affordable costs and varying topping options. You can get pizza for the little ones (although, I admit I do love their pizza) and an adult menu for anyone looking to try the new menu options like the Chuck E. Cheese's wings, salads, wraps and more! Definitely go check out their new menu….it's revamped with so many delicious options!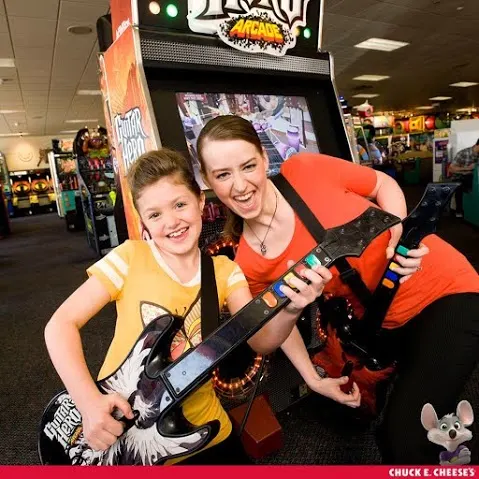 Whether you're celebrating a big win, another year older or just meeting for a play date on the weekend, Chuck E. Cheese's can accommodate your group of friends no matter what your plans happen to be. We even take a trip just for lunch…playing at Chuck E. Cheese's is a great way to unwind as a family!
Making memories with your family couldn't be any easier than heading down to Chuck E. Cheese's to spend a day making the rounds in their arcade, traveling through their play area and celebrating every occasion with great menu options.
What's your favorite memory of Chuck E. Cheese's? Share in the comments below!