A DisneySide Party to Remember!
Not sleet nor snowstorms nor flu season or strep throat would keep us from celebrating our DisneySide!!
A few months ago I was so SUPER excited to be chosen to host a #DisneySide party for some of my mommy friends and their kids. Unfortunately every time I planned the party we were hit with snow storms or ice storms or the flu….even hand, foot, and mouth disease made it's rounds….it has been quite the feat….but we were finally able to celebrate our Disney Side this week and the weather turned PERFECT!!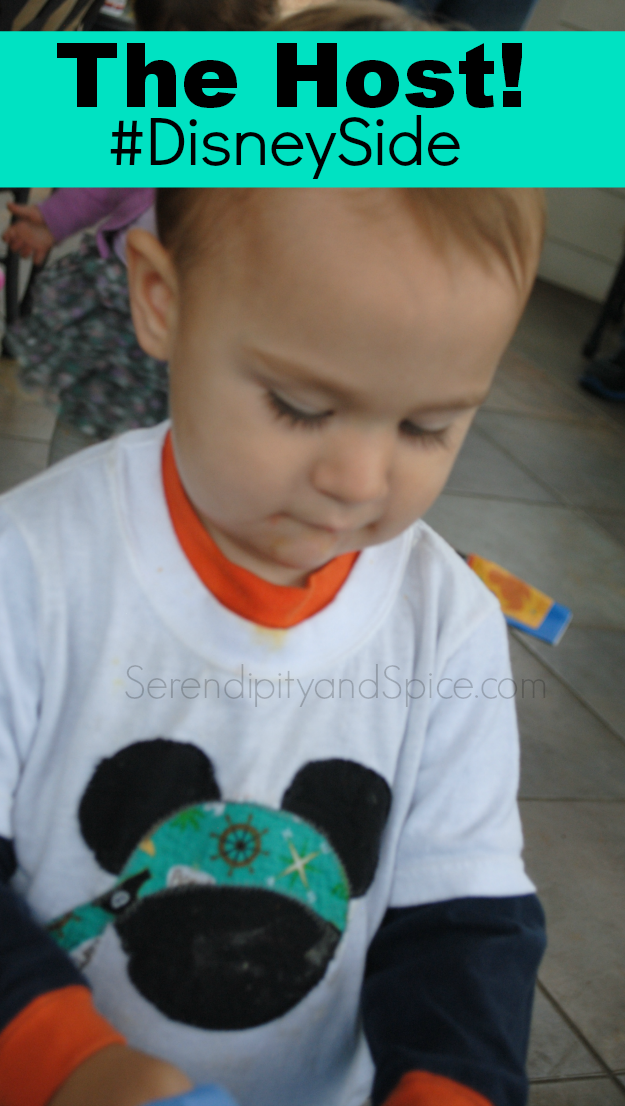 Little Man was the most welcoming Little Host and we had a blast with all of his friends! Like his shirt? Oh yeah, I made it…well not the actual T-Shirt…that was courtesy of my party kit…but I did Disney it up! We were going to paint the other shirts I received but the kids got a little rowdy…keep reading….it totally wasn't my fault at all…
!
Our theme was Mickey Mouse Clubhouse because it's Little Man's FAVORITE show! Oh yeah….we sing and dance the Hot Dog dance several times a day…so we totally had to have a Mickey Mouse Clubhouse party!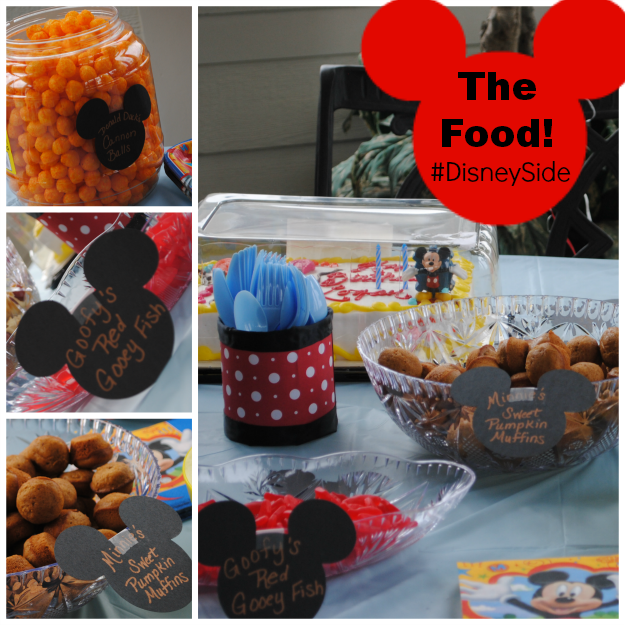 For the food we had something each of the characters would appreciate: Goofy's Gooey Fish (Swedish Fish Candies), Donald's Cannonballs (Cheesepuffs– these were actually inspired from the cartoon with Donald Duck and Huey, Dewey, and Louie with the snowball fight– another of Little Man's favorites), Minnie's Muffins (mini pumpkin muffins), Pluto's Hot Diggity Dogs (pigs in a blanket), Daisy's Craisins, and Mickey Cake!
Now imagine a table full of delicious food and 10 toddlers running around…..got that image in your mind….yeah, it was so much crazier! The kids went nuts over Goofy's Gooey Fish and Donald's Cannonballs! They kept stealing them off the table and congregating in the corner just shoveling as much in their little mouths as they could before the parent's could make it over to get them away.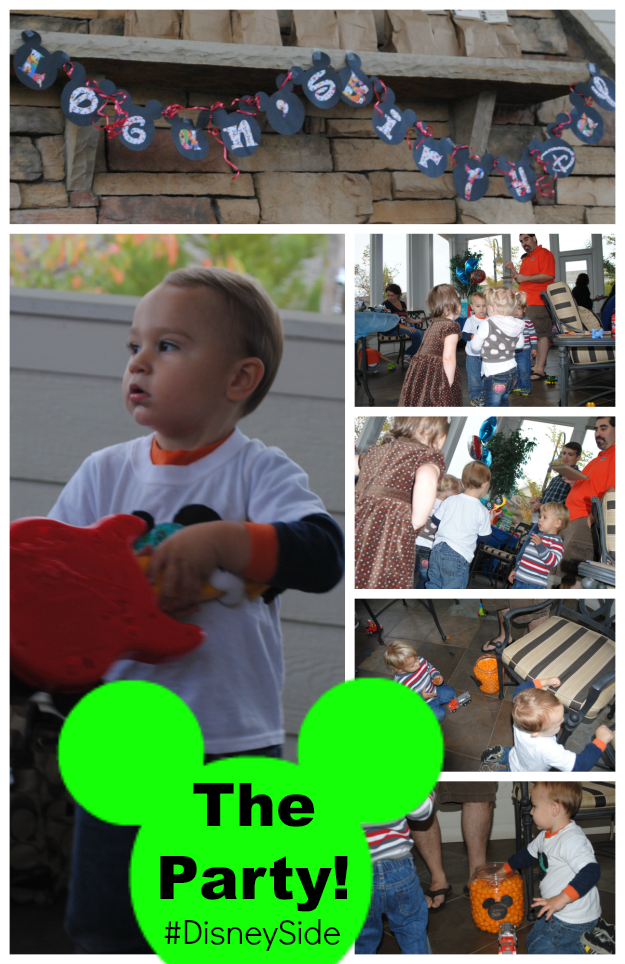 Then, Little Man realized there was Mickey Cake and all was lost. Oh yeah, he wanted SUGAR!!!!
So the kids got hopped up on sugar and ran around dancing to the Mickey Mouse Clubhouse soundtrack– dancing, playing the instruments I had set up, and were having a good ol' time while the moms took a little break and had a chance to chat.
We never did make it to doing the crafts I had planned because the kids were all hyped up on sugar but they had a blast and that's what matters!
I even made cute little treats for the kids to take home….without sugar! 😉 I used the HP Photo Creations photo paper I received in my #DisneySide party kit to make print out little custom Disney labels for the goodies. I found these boxes of chalk and bubbles at Party City for about 50 cents a piece…they just needed some DisneySide flair! I also made little water bottles for our Disney trip last year so I made more as gifts for our party– they were super simple– I found the water bottles at Michaels for $1.50 and used some outdoor vinyl to personalize them. And what goody bag is complete without the Disney bag?? I'll be sharing the tutorials on all these favors in the next few days!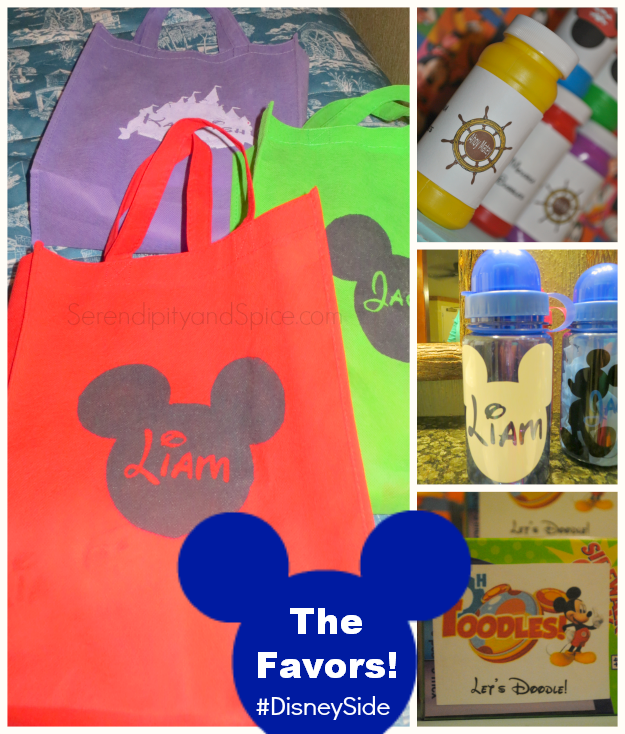 So there you have it…our fabulous #DisneySide party! I'm so happy that I had the opportunity to be part of this experience and I'm super excited that the weather and germs stayed calm long enough for us to actually have the party!
Now who's ready for a Disney vacation???