Holiday Water Bottles
The Magic of Duck Tape
This is a Sponsored post written by me on behalf of
Duck Brand®
for
SocialSpark
. All opinions are 100% mine.
Tis the season for holiday wrapping…..
FaLaLaLaLa…..
Lalalala…..
Are you singing yet?
Good!!!
Okay, so how thrilled am I that Duck® Brand has come out with so many decorative tapes!? SUPER excited! BUT, I think my mom might be even more excited!
We refer to my dear mother as the "Tape Queen"….. she LOVES to wrap presents so tight and cover every little corner with tape so it takes you 15 minutes and a chain saw to get into them! I will admit, it does make the joy of opening gifts even more exciting…. especially for the little ones! So, when I told her about the NEW holiday printed Duck Tape® she immediately ran to the store to buy some for her holiday wrapping!
Well, I started thinking about everything I could do with the new holiday Duck® Brand tape and the ideas were endless!
This is perfect for wrapping presents…. just get some inexpensive brown craft paper and you have super cute wrapping!
Or how about this festive candy cane style
Duck Tape®
— you can quickly wrap it around a water bottle to add some extra holiday cheer in loved ones lunches: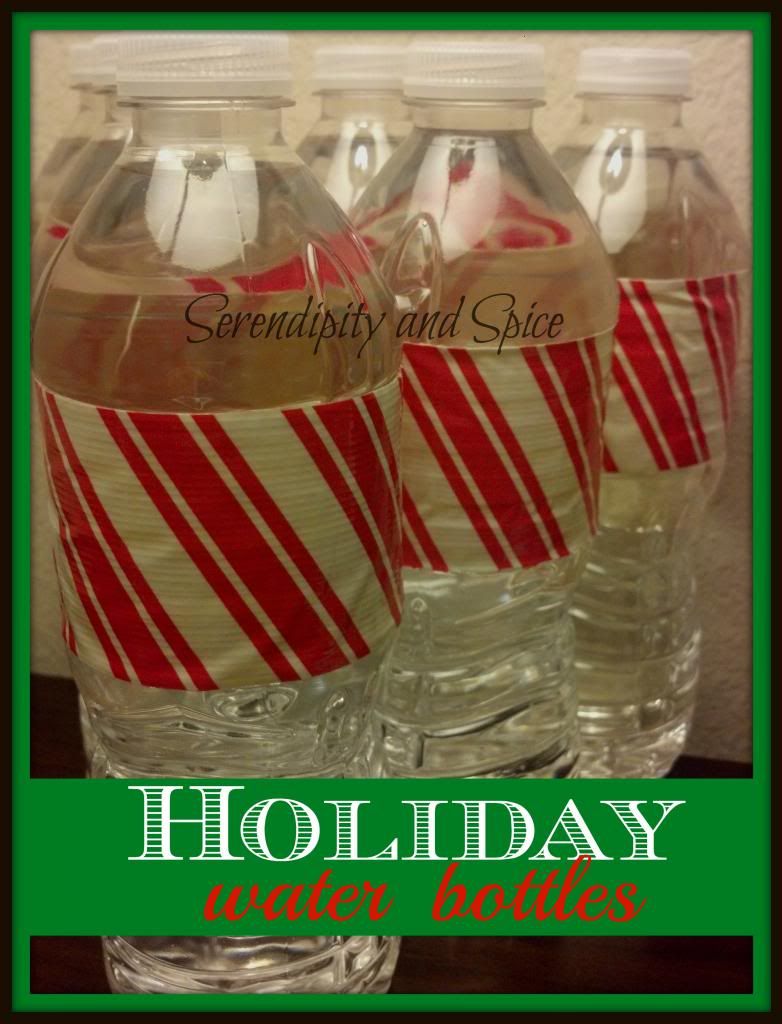 This
Duck Tape®
would also be perfect to tape down plastic table clothes for holiday parties. Or securing goody bags for the kids. The possiblities are endless!
I even have a friend who's kids asked her for decorative
Duck® Brand
tape for Christmas! I'm guessing they have some creative ideas flowing too!
Head on over to the Duck® Brand Facebook page to give them a like and check out the new holiday designs! Plus, you'll find tons of Ducktivities on their website.
What's your favorite new holiday Duck® Tape design?
What would you make with it?