Shari Lynne back this month with a super easy recipe! Some days are meant for easy, don't you think? Nothing complicated, nothing stressful…just easy. This Easy Delicious Beef Soup will have your family begging for MORE…even the picky ones!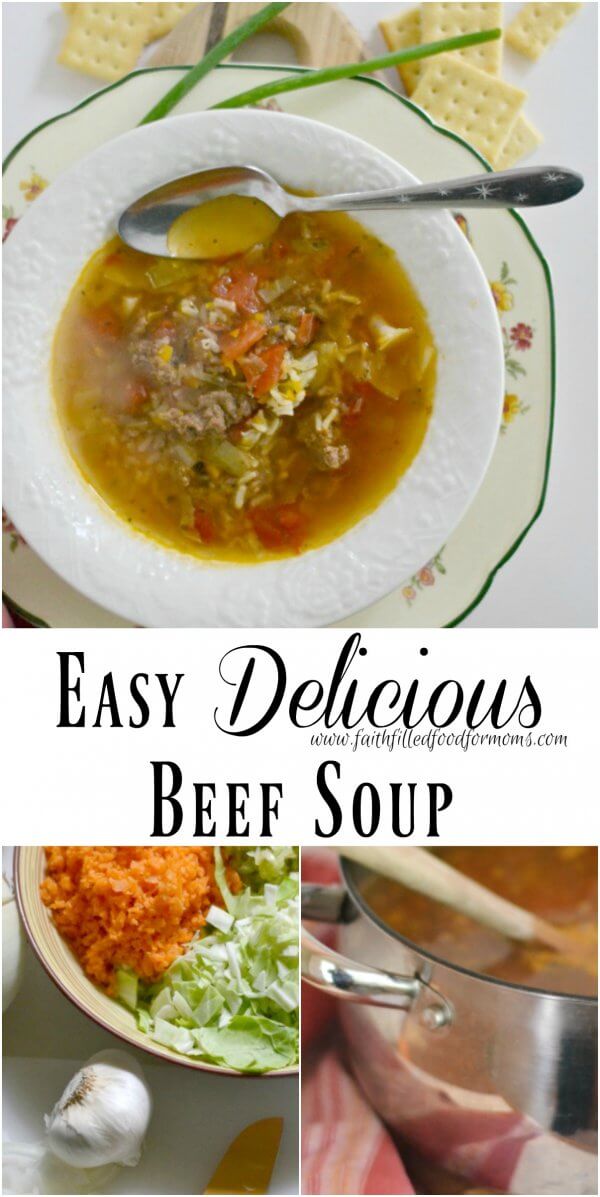 I buy Ground Beef in bulk because it's so much less expensive. So I'm always creating deelish ways to serve it up to my fam.
Life can be so exhausting and our people are counting on us to serve a great meal…we need easy! I've been making this soup for over 20 years, a girlfriend gave it to me after I raved and raved about the delicious flavor of this simple soup. You've got to try it!
Amazing Beef Soup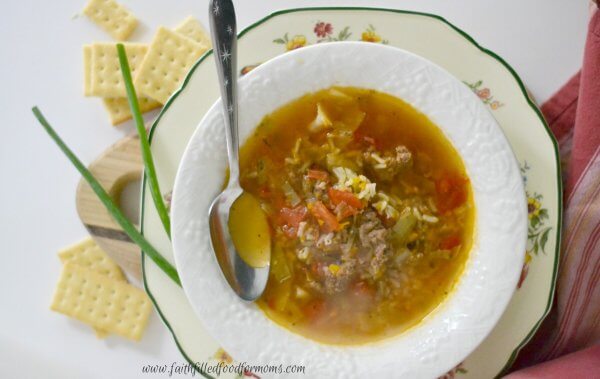 This is the perfect Fall soup recipe and trust me…it's delicious enough to serve to friends and family! Very inexpensive too, as you can see by the ingredients.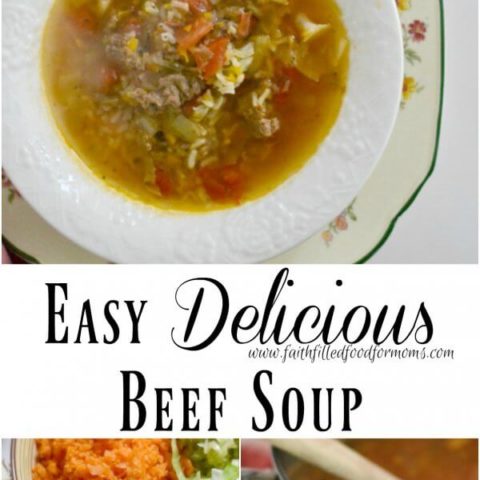 Easy Delicious Beef Soup
Ingredients
• 1 lb. lean ground beef
• 2 C. Chopped Celery
• 2 Cups Chopped Carrots
• 2 Cups Coarsely Chopped Cabbage
• ½ Cup Chopped Onion
• 2/3 cups Barley OR 1 Cup Brown Rice
• 20 oz. Can of Coarsely Chopped Tomato's
• 2 T. Thyme
• 1 T. Basil
• 3 Cloves of Garlic
16 Cups of water
Secret Ingredients… (they're not really secret)
• 2 T. Brown Sugar
• 2 T. Worcesteshire Sauce
Instructions
Brown Beef in a skillet drain and rinse in a colander. (I always do this to remove excess grease)
Add all ingredients except the secret ingredients into a large heavy pot.
Bring to a boil and then turn down heat and let simmer for 45 min.
Add the Secret Ingredients and serve!
YUM!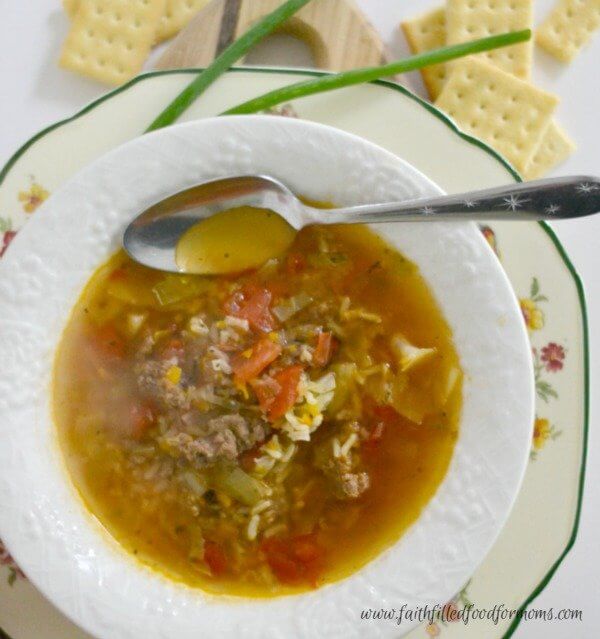 Didn't I say it would be easy???!!
Cooking tips:
~ This makes a VERY large batch of soup. You can cut in half for smaller batches OR of course you can make the whole batch and freeze!
~ If you would like a more expensive cut of meat, you can use Sirloin Tip or London Broil. Cut up and brown just like you did with the Ground Beef.
Want more easy quick meals?