Easy DIY Holiday Treat Boxes are a fun gift to give to coworkers, friends, neighbors, teachers, etc. Learn how to make these easy DIY holiday treat boxes which are sure to be a hit!

Easy DIY Holiday Treat Boxes
Hi, everyone, I'm happy to be here again. I'm Tisa Jackson, and I blog about life, stationery and DIY at Just My Little Mess. I love to create DIY projects. I love anything and everything paper and to also find ways to make someone's day brighter. When I'm not making a huge mess crafting, I love to hang out in cute local shops, travel and long runs with friends.
I think most of us get so overwhelmed with the holidays, holiday lists, parties, and shopping; and I'm always looking for inexpensive gifts to hand out to my kid's teachers and friends. I created these boxes with time management in mind. Plus they are super cute, how could you not make these.
You could easily make up 10 or 20 and people would love them. These boxes could be given at classroom parties, teachers, school administrators and more. If you wanted to give a bit more, you could easily tie a gift card to the box.
I'm so excited to share this project with you. It's really simple. I used crafting supplies I had here in my studio.
Let's get started:
Supplies:
– clear boxes, these can be purchased at Michael's and also online
– holiday cut outs, ours have been cut using Cricut Designer Space
– Adhesive
– candy of your choice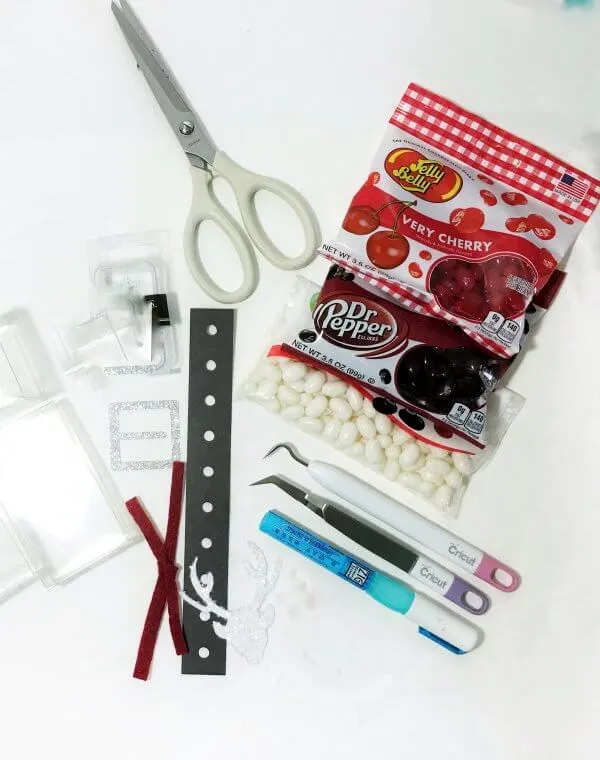 Simply use holiday cut outs and apply to clear box
Pour candy into box
Add embellishments
Of course you could use anything to dress up your boxes, if you are interested in the cut outs we used from Cricut, they can be found by searching Belt and the Reindeer can be found by searching ugly sweater project. Simple reduce size of images to the size needed to fit your boxes.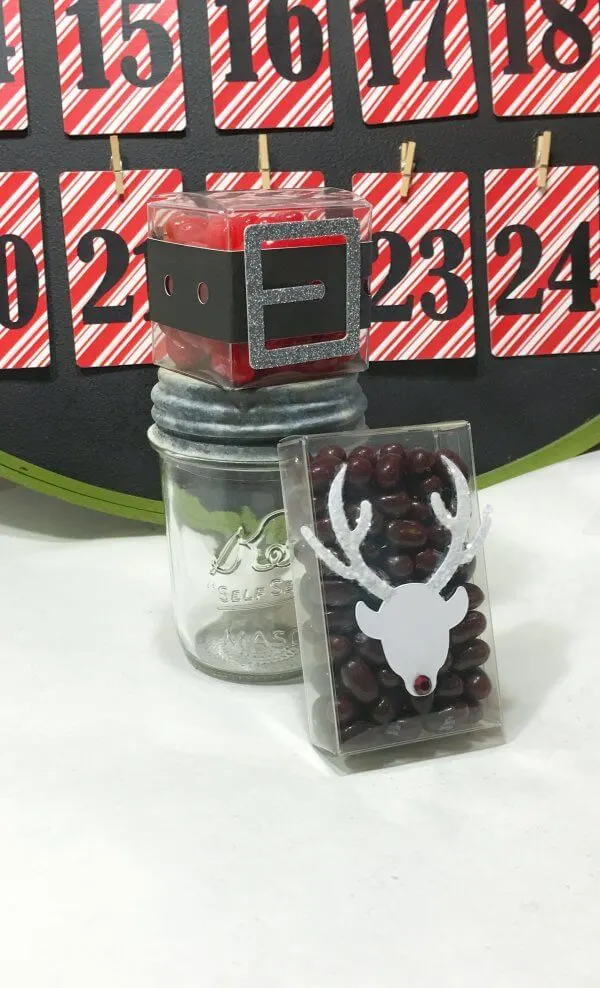 Thanks for stopping please leave a comment with any questions, suggestions or feedback. Don't forget to check out the Serendipty and Spice Blog for more inspiration and ideas! Be sure to also visit me at Just My Little Mess and tag us on social media showing us your finish projects: Facebook, Twitter, or Instagram.
Here are other DIY Projects you might enjoy:
Free Printable Halloween Journals
Find Tisa on:
Facebook – Instagram – Twitter – Pinterest
Like crafting? The definitely check out the Cricut Explore— it's an amazing machine that let's you make everything from these super cute Holiday treat boxes to custom shirts to stencils and more!