Show your child's teacher how much you appreciate their hard work with this end of the year teacher gift they are sure to love!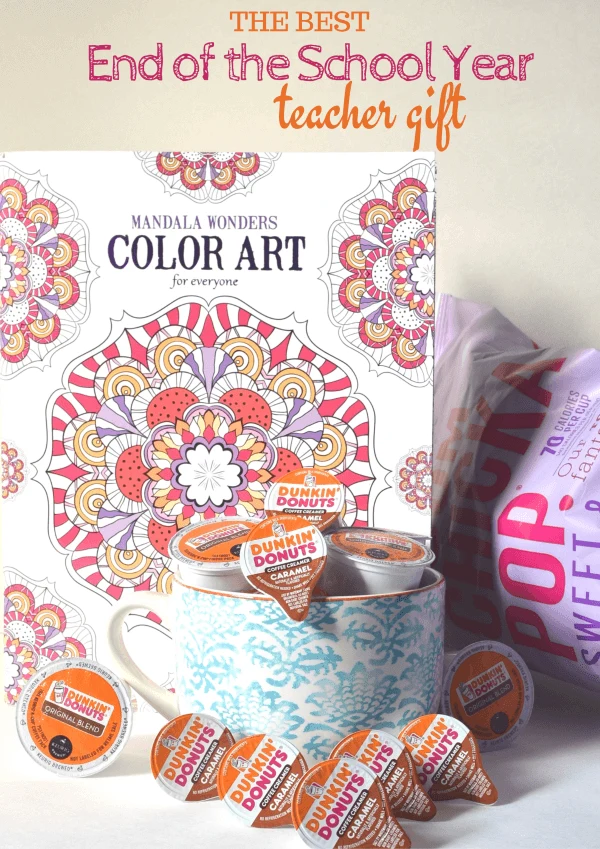 This shop has been compensated by Collective Bias, Inc. and its advertiser. All opinions are mine alone. #DunkinCreamers#CollectiveBias
End of The Year Teacher Gift
Take Some Time for Yourself, Teacher
Little Man's preschool teachers are two amazing women! They are so sweet and patient with the children and they work so hard teaching these young minds. Every single day Little Man comes home excited about what he's learned and eager to teach me new games, songs, art projects and more.
Honestly, I don't think I have the stamina to do what these women do every single day of the week. I mean, my one year old and four year old run me ragged…I just can't imagine corralling 15 four year olds for four hours a day…and then going home to my own children while continuing to work on lesson plans, craft ideas, and more!
If anyone deserves time for themselves it's my son's two preschool teachers.
That's why with the end of the year quickly approaching I want to put together a little gift for them to show them how much I truly appreciate them. When I think about gifts to give the teachers at the end of the year there are so many possibilities. I could make something cute for the classroom…we've all seen the crayon wreaths. I could purchase a gift card. I could come up with some cute DIY craft using school supplies. But, all of these gifts go back to the classroom… even the gift card will most likely go toward supplies for the classroom.
And, although I LOVE their selflessness and eagerness to mold young minds, I want to give them a gift that's just for them….something that they can take home and know that they are a person too…not just my son's teacher.
So, I came up with this fun little gift bag that tells them…."Take Some Time for Yourself". This is a bag that they can take home and just spend a relaxing afternoon forgetting about the world.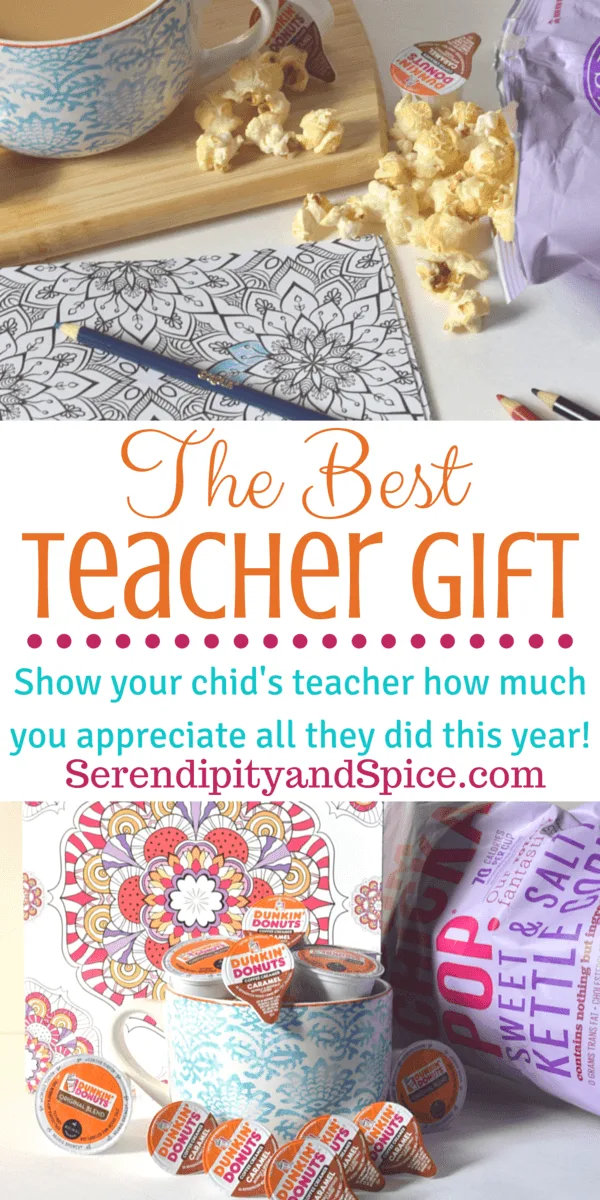 Adult coloring books are proven to relieve stress and are extremely relaxing….plus, they are a ton of fun. Being preschool teachers you would think they're tired of coloring, but after talking to them, I found out that there's a big difference between coloring Peppa Pig with crayons and coloring a beautiful mosaic with colored pencils.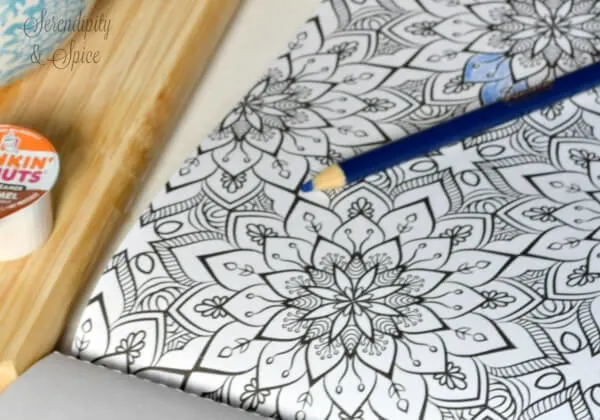 There's nothing I find more relaxing than sipping a nice hot cup of coffee while coloring in my adult coloring books. And you guys know I'm a total Dunkin Donuts addict! That's why I was soooooo excited to find these Dunkin' Donuts® Coffee Creamer Singles in the coffee aisle at my local Walmart! Seriously…look at how excited I am!

Dunkin' Donuts® Coffee Creamer Singles are perfect for pairing with Dunkin' Donuts® Coffee K-Cups to create the perfect cup of Dunkin' Donuts® Coffee anywhere. So the teachers can make a delicious cup of coffee in the comfort of their home while getting all the delicious taste of actually going to Dunkin' Donuts! The Dunkin' Donuts® Coffee Creamer Singles come in Caramel, Vanilla, and Hazelnut.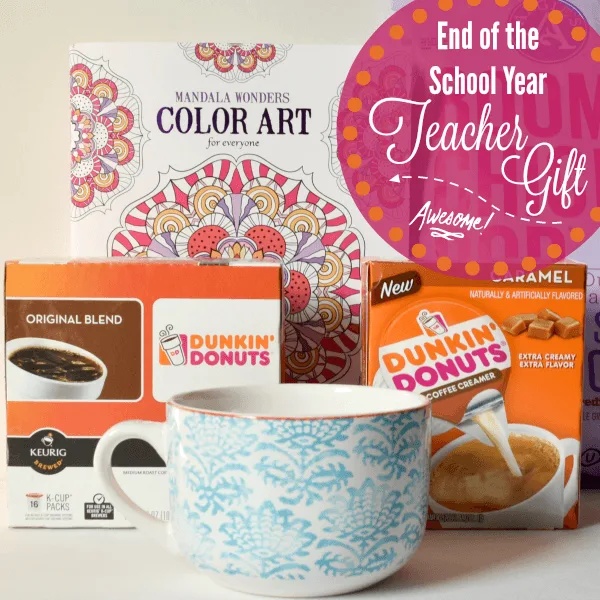 And, what relaxing day is complete without a little snack to munch on. So I included a bag of popcorn to add a little munchy to this relaxing End of the School Year Teacher Gift.
Do you give end of the year teacher gifts?
Are you as excited as I am about the Dunkin' Donuts® Coffee Creamer Singles? Which flavor are you most excited to try? Share in the comments below!