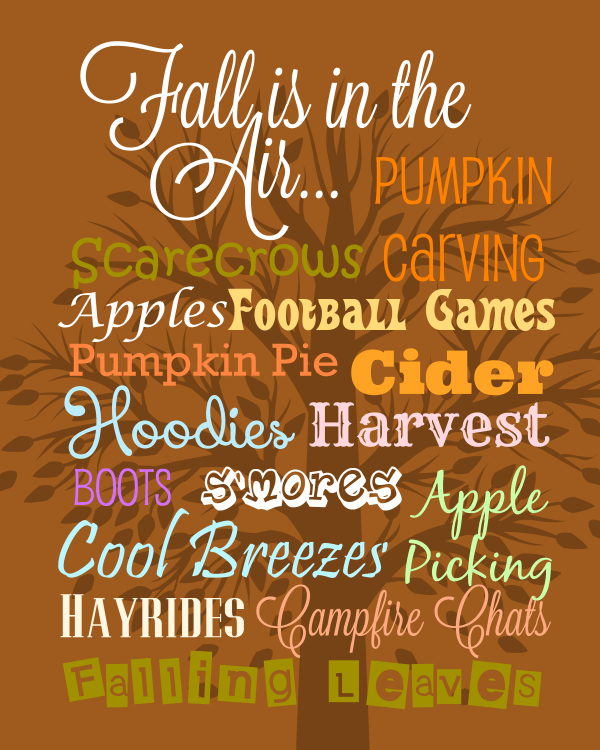 Free Fall Printable
Ahhhhhhh…..Fall is right around the corner….can you feel it?!?! Not yet? Well, it's coming….I promise! I know, it's hard to believe when it's in the mid 90's in September! But I'm dreaming of the cooler weather and can't wait! Anyone else super excited about Fall?
In honor of Fall's arrival I made a free fall printable for you! Print it out and decorate the mantle…the cool weather will be here soon!
Download the Free Fall Printable Here!