This site contains affiliate links, 3rd party ads, and sponsored content. For more information please read our Disclosure Policy. As always, I only recommend products or services I personally use and love!
Getting skin to skin bonding with baby is so important in those first few days.  WaterWipes helps spread the word about the importance of skin to skin contact.  Learn more about the unique connection between mother and child.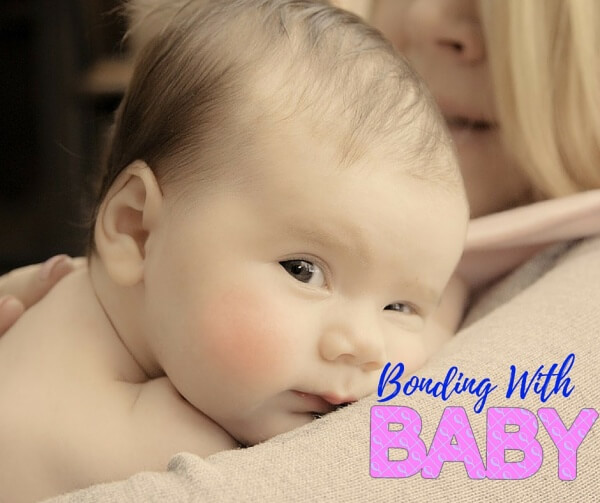 "This post was sponsored by WaterWipes as part of an Ambassador Program for Influence Central. I received complimentary products to facilitate my review."
Getting Skin to Skin Contact with Baby
The Importance of Bonding In Those First Days of Life
Those 9 months you spend nurturing and growing your  little one while pregnant can seem like forever.
I spent half the time eaten up with anxiety and the other half eager to hold my little one for the first time. This, I'm told, is normal for almost all women. No matter whether it's the first or the last, all women experience pregnancy anxiety and the desire to be the best they possibly can be for their little ones from conception to birth. There also comes a point where we get over that anxiety and focus solely on the desire to hold our newest arrival and nurture them outside of the womb.
Our desire to do what's best for our little ones may start during pregnancy but once the swaddled little bundle is placed in our arms, that's when the we shift gears and devote ourselves completely to that bundle of joy. One way new mommies can bond with and nurture their newborns is called skin to skin contact. This is vital bonding time for mommy and baby. Skin to skin contact is recommended immediately after birth and is a method used to help baby adjust to the environment outside of the womb. This can be done continuously after birth or as often as you'd like– it's a great way to bond with your new arrival. Simply allow your little one to lay unclothed on your bare chest to reap the benefits of skin to skin contact.
When both of my kids were born I spent the first several days completely enveloped in skin to skin contact with them.  Those memories of laying together when them nuzzled into my chest are the best memories I have– the level of love and togetherness just can't be explained…you just have to experience it!  Even Hubs got in on the skin to skin contact and bonding with the babies.  He would let them sleep naked on his bear chest and they would nuzzle right in as happy as can be.  I truly wish I had taken a moment to capture the bonding between Daddy and babies but I was using that time to rest.
The caring minds behind WaterWipes know the importance that skin to skin contact holds for both mommy and baby. They've taken a new, unique perspective on skin to skin contact to help new moms see the benefits.
To show the unique connection between a mother and their newborn child, WaterWipes has partnered with the world's leading skin to skin practitioner, Dr. Susan Ludington and come up with the Pure Love video depicting a series of tests featuring 3 moms and their newborns and how each couple responded to skin to skin contact.
WaterWipes has dedicated their business to help care for your infant in the gentlest way possible, with their products. With skin as delicate as paper in those first few months, WaterWipes has come up with cleansing wipes that are as gentle as a mother's touch and aren't abrasive on your newborns skin. With such delicate skin, the minds behind WaterWipes have created baby wipes that contain only two ingredients: a drop of grapeseed oil and specially purified and softened water. The grapeseed oil works as a natural skin conditioner while the water is used to avoid any harsh chemicals that may affect baby's skin.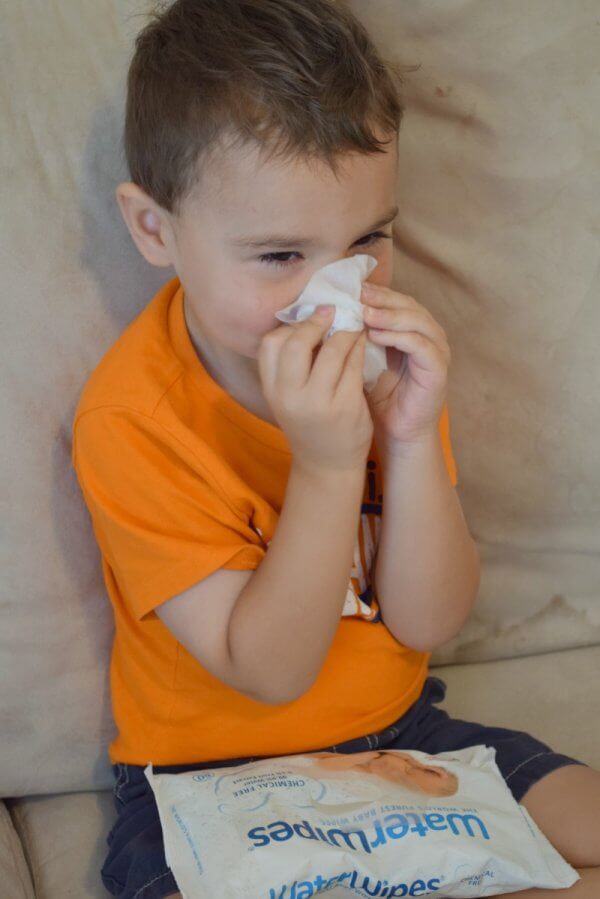 My family loves using WaterWipes for more than just during diaper changes!  They're so soft and natural that I'm constantly using WaterWipes to clean up messy faces, wipe runny noses, and cleaning sticky fingers!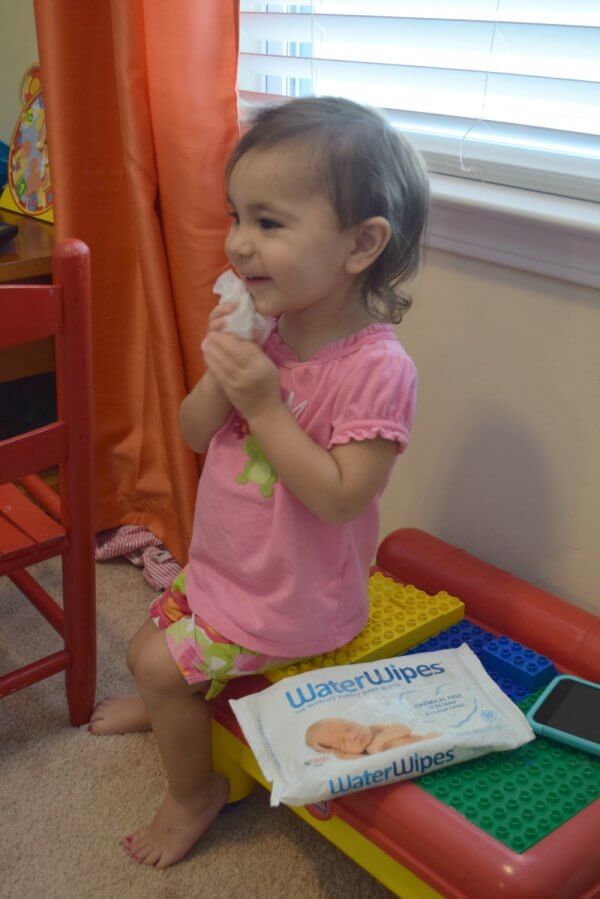 To learn more about WaterWipes and their unique, durable and chemical free products you can follow them on their social media pages like Facebook|Twitter
Did you or are you planning on utilizing the skin to skin contact method to bond with your baby?  Share your bonding experience in the comments below!