Are you wondering how much a Disney World vacation costs? And I'm not talking just about theme park tickets but the full fledge submerged into all things Disney for a week kind of vacation. It's actually more affordable than you think!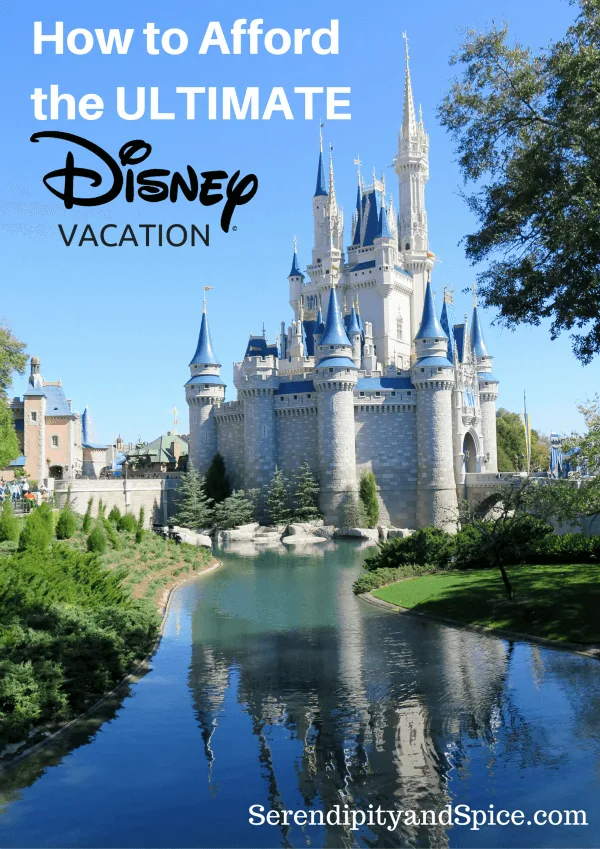 How Much a Disney World Vacation Costs
Can You Afford an Extravagant Trip to Disney World
For many families…including yours truly, the ultimate vacation would be going to the most popular theme parks in the world, the Walt Disney World Resort. This is because the place is a one-stop-shop destination where there's something for everyone!
As the world's largest theme park resort, Walt Disney World is located southwest of Orlando in Lake Buena Vista, Florida. In 1971, Disney World opened with only one theme park, the Magic Kingdom but now, they have three more: Epcot, Hollywood Studios, and Animal Kingdom not to mention 2 water parks, Disney Springs, 2 putt putt courses, and more.
Being one of the most magical and enchanting vacation destinations in the world, a Disney World Resort is the utopia where you leave the real world behind and step into the magic!
Planning for the perfect vacation
Like in any vacation, going into a Disney World vacation requires you to be knowledgeable about the place. There's tons and tons of tips, tricks, and more about getting the most out of your Disney World vacation all over the internet….so much so that you could bog yourself down for months trying to plan the ultimate vacation!
Aside from knowing the basics, there are other things that you should consider to ensure that your Disney World vacation would be a success. One of which is how much your dream Disney World vacation costs. Knowing and calculating your Disney World Vacation costs and possible expenditures can greatly help you set a realistic budget during your stay. By estimating the possible cost of your vacation, you can set your budget in advance so you wouldn't be spending more than you can afford to spend.
Another advantage of knowing how much your Disney World vacation costs will also help you leave your worries behind because you have enough money to spend during the entire trip. If possible, always make sure that you leave an allowance or you allot at least 10 to 20 percent of the total of your budget in case of emergency.


Choosing Your Disney World Vacation Accomodations
The most important expenses that you should expect from your from your Disney World vacation is accommodations. This very important in planning your budget because this is where you will stay once the busy day is finished. Plus, you can find different deals and promotions based on the type of accommodations that you choose.
Many people make accommodations a priority because this is their home away from home for a week. While others prefer to focus on less expensive accommodations because they don't anticipate using them except for sleep.
But don't discount Disney hotels as just a place to lay your head and recharge at night. The on property resorts are all part of the magic as well. Where you stay can make a huge impact on your overall Disney World vacation– and staying on property can actually cost you less than trying to stay off property to save on costs.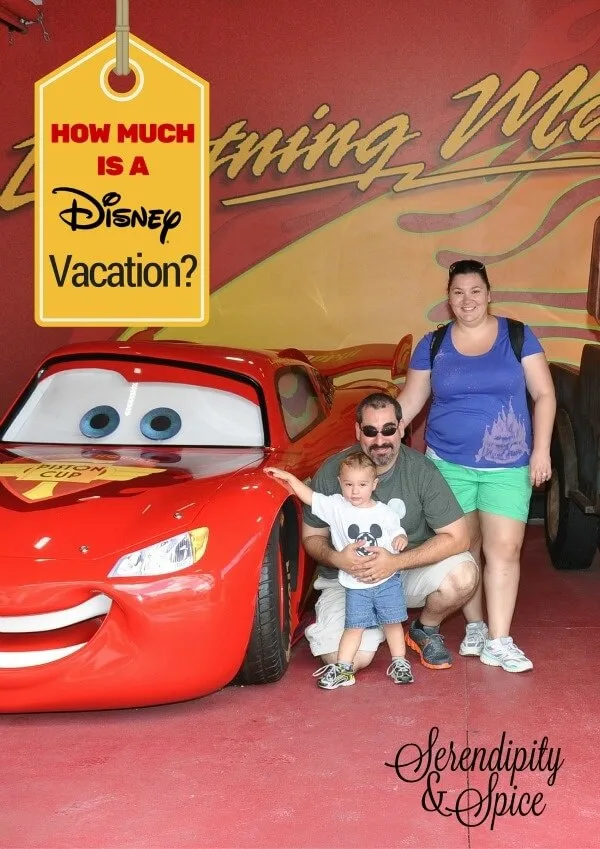 How Much a Disney World Vacation Costs
The first time Hubs, Little Man, and I embarked on our full immersion, week long, Disney World vacation we saved a TON of money staying on property. We stayed 6 nights with 7 days of tickets, lunch and dinner every day, 5 character meals, plus a snack, and our total cost came in at $2000….oh and this was at a moderate resort….a "value" resort would have cost us more….read on to find out the secret.
This year we are planning another week long stay at a moderate resort and our Disney World vacation costs will be about $2400 for the 4 of us (Miss Jellybean is still free because she's under 3). I plan on taking another $250 for tips and souvenirs but that's it.
Now, Disney offers some amazing discounts throughout the year. Check out when is the best time to visit Disney to start planning your vacation. We love to go in October because the room rates are low, the weather is perfect, and they usually offer the free dining deal.
They also offer the free dining at the "Value" resorts BUT it's a different dining plan. By staying at a "Moderate" resort you are bumped up to the better dining plan that includes character meals….a BIGGIE for toddlers and first timers. Even if you don't want the character meals, by having the better dining plan, it means that you receive 1 table service meal a day so you don't feel like you're eating fast food throughout your whole vacation. And Disney has some AMAZING table service restaurants!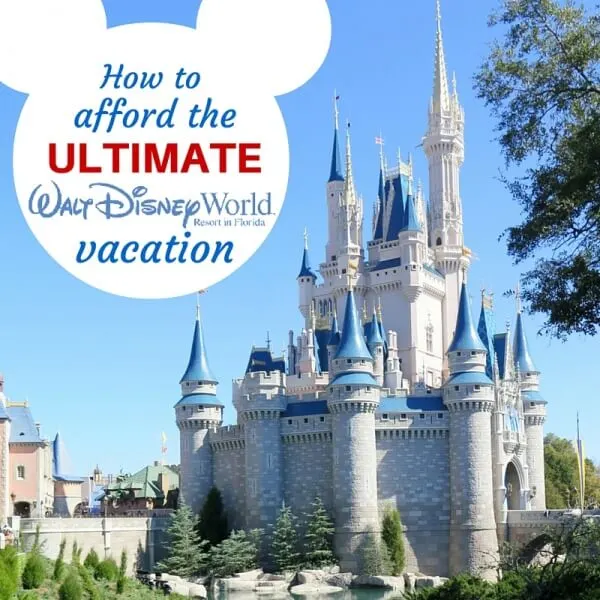 Plus, when you stay on property there is no need for a rental car or, if you drive, to pay for parking. The Disney Magical Express picks you up from the airport and delivers you to the resort. From the resorts you can use Disney transportation to get anywhere you want to go all throughout the Disney World property. As long as you don't plan on venturing elsewhere in Orlando then there's no need for a car.
Now, if you compare the price of staying off property– for 6 nights at let's say $150 a night you'll spend about $900. Plus, theme park tickets at $335 for 7 days…if you have a family of 3 that's another $1,005. Then parking at $20 a day is another $140. So far your cost is $2045 and we haven't even figured in food, drinks, gas, etc. So, you can see, if you go at the right time with the right deal then you can afford an all inclusive Disney vacation.
My number ONE tip for booking your Disney World vacation is to use a travel agent! They cost you NOTHING but can save you TONS of money. Disney travel agents know as soon as deals are released and they can easily get a credit for the best deal. Plus they have valuable tips about dining reservations, hotel accommodations, and other tips to make your Disney World vacation AMAZING!
Are you planning a Disney World vacation? Share your excitement in the comments…I'm a total Disney Dork so I love hearing about other people's adventures to the most magical place on Earth!