One of the hottest toys for Christmas this year is the My Little Pony Explore Equestria Crystal Empire Castle. It made this year's Walmart's Hottest Toys List for 2016. See what all the fuss is about in this My Little Pony Explore Equestria Crystal Empire Castle Review.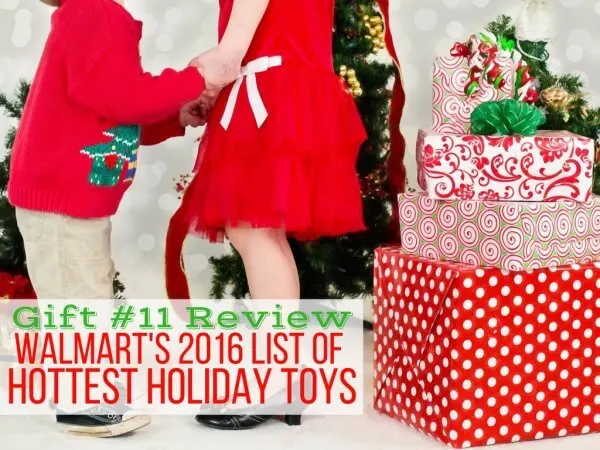 My Little Pony Explore Equestria Crystal Empire Castle Review
My Little Pony toys have always thrilled children of various ages with all their adorable figurines. Now, with the introduction of My Little Pony Explore Equestria Crystal Empire Castle, the fun continues on.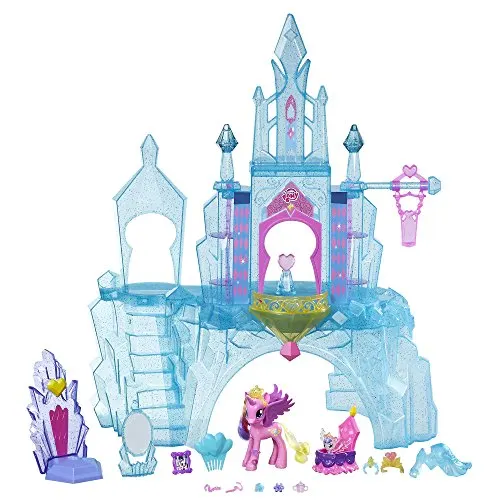 This toy earned a spot on Walmart's Hottest 25 Toys of 2016 list. Kids will delight in creating imaginative scenes that feature Baby Flurry Heart along with Princess Cadence.
The castle is full of exciting things to do and the playset itself is beautiful. It's made of clear, light blue plastic so it looks like a shining ice jewel fit for royalty. The castle is open, so your child can access it from any angle and it's large enough so that two children can play with it at the same time.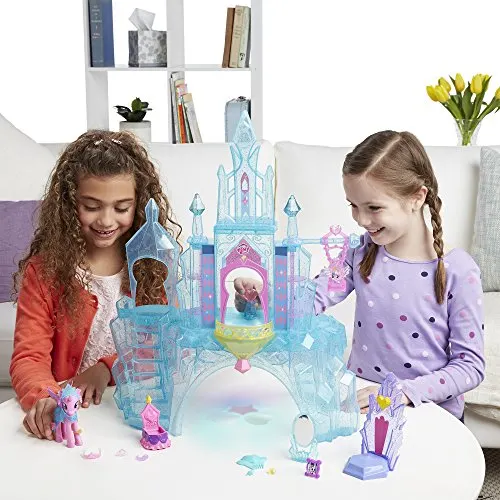 It does light up with a soft glow and when it's lit, it shows cutie marks once the heart button is pushed down. The castle is big and roomy enough to include two staircases for Baby Flurry Heart or Princess Cadence to use.
The steps on the stairs are also clear plastic. The castle boasts two closets that are able to spin. Each of the closets features two round shelves that a child can put some of the accessories on if they want to.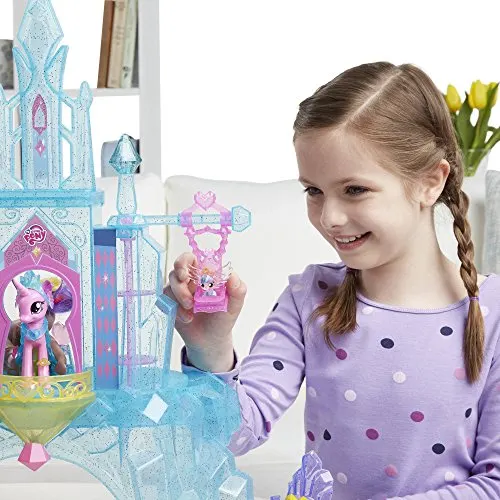 There is a balcony at the top of the castle in the center, which is extended out from the floor. When little Baby Flurry Heart is tired or just wants to relax, there's even a swing to entertain her.
While Baby Flurry Heart is in her swing, Princess Cadence can attend to royal duties. This toy comes with plenty of accessories for kids to use in play that will delight them. Among these accessories, there is the royal throne, the beautiful crystal vanity, mirror, a dress along with jewels and a cradle.
There are also tiaras, a picture frame, teapot and cups. Whether the Little Pony figurines are preparing for a royal party or planning to stay home in the castle, you'll find plenty of accessories to play with.
The set does take some assembly but it's minimal. Instructions are included with the set, but the batteries needed to create the light up effect are not included. You'll need to make sure that you have three 1.5 volt AAA batteries on hand. The castle is suitable for children who are three years old and older, because the toy accessories are choking hazards.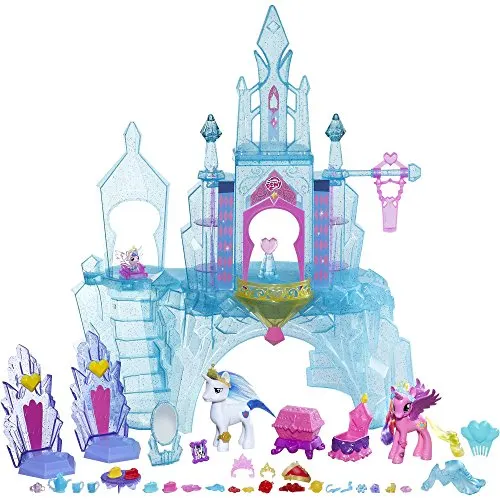 There is an app that kids can access using the code included. This My Little Pony Friendship Celebration app will allow your child to have access to interactive parties and games. You will need a compatible device to access this feature.