This is a Sponsored post written by me on behalf of MetLife Foundation. All opinions are 100% mine.
Make a #Moem for Mom this Mother's Day!
Metlife is helping Dress for Success meet a goal of $50,000 by donating $10 for every #Moem shared on social media for this Mother's Day! The donations end at midnight on Mother's Day so make sure you help contribute to this great cause by writing you're own #moem for your mother or special woman in your life!
So what is a #Moem? It's a short poem that's 135 characters or less that is shared among your social channels…it's a sweet dedication to mom….preferably with ryhming! It takes no time at all to make one….and even if you're not a poem writing guru you can still make a pretty awesome #moem by using the #Moemmaker.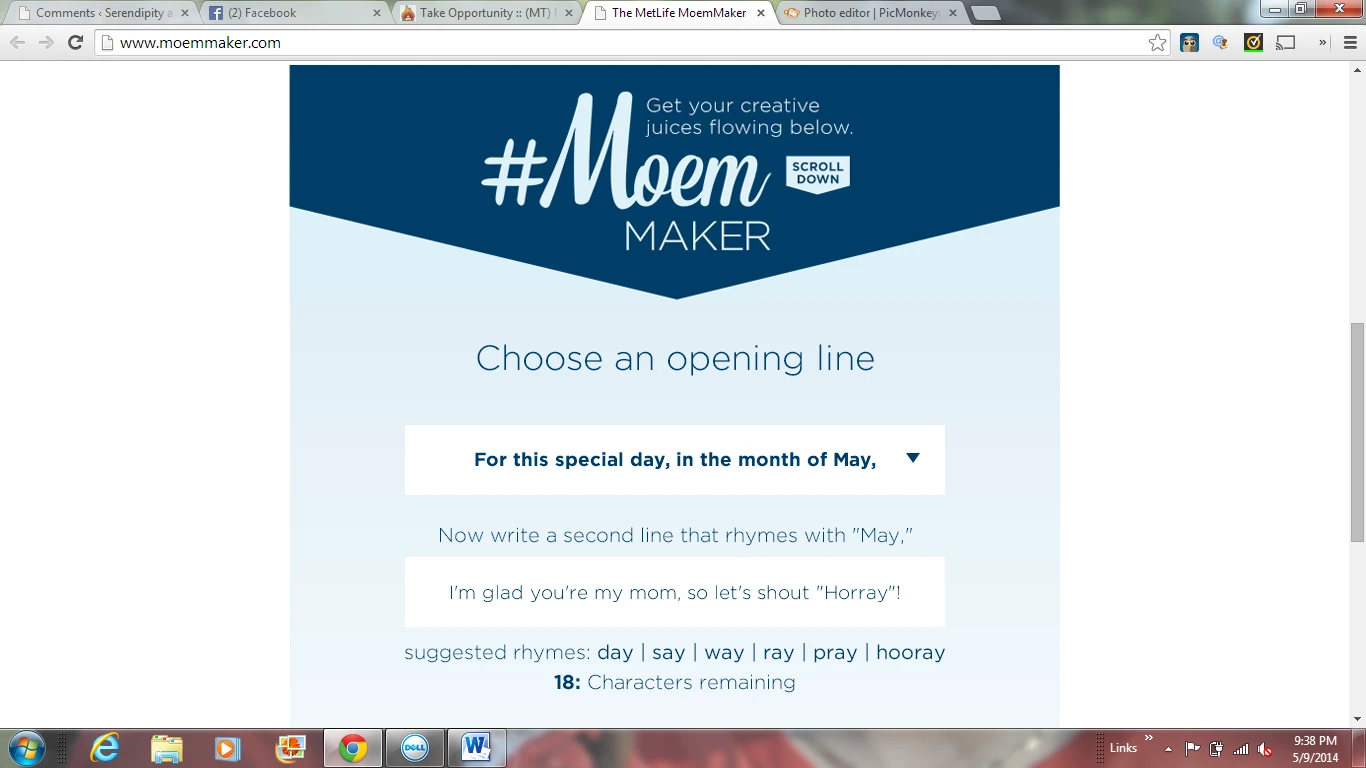 It was so simple to use….I just picked a starting line and then finished it off with a line of my own using one of the suggested rhyming words….easy peasy!
So do something sweet for your mom and Dress for Success by sharing your own #Moem on social media! Remember– Metlife is donating $10….YES $10 for EVERY #Moem shared on social media….won't you help them reach that $50,000 goal?!