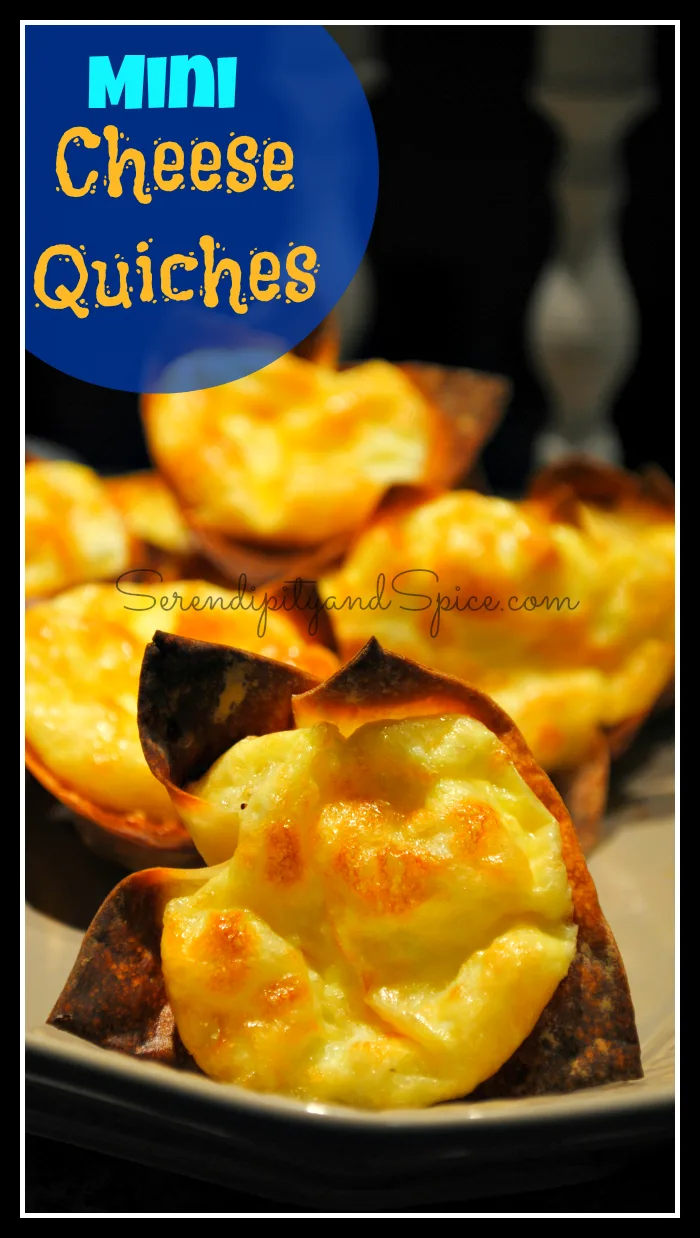 Mini Cheese Quiche Recipe
A Yummy Appetizer or Toddler Lunch!
Have you ever noticed how appetizers make a great lunch for toddlers? I mean a majority of appetizers are just delicious foods made in miniature size…perfect for a miniature human….don't ya think??
Anyway, I love making these little mini cheese quiches for little man because….well…it's basically the only way I can get him to eat eggs….and I have to admit…I love grabbing them to eat for lunch too!
To make these a little bit more healthy than a regular quiche that calls for (although scrumptious) a pie crust bottom I make these using wonton wrappers. Yep, the wonton wrappers add a nice little crunch to the quiches and Little Man will devour them. These also make a great appetizer for an adult party. I like to bake up a whole batch and then we eat on them throughout the week– they reheat perfectly when popped in the microwave for 30 seconds….although it's best to let them cool a little before handing them over to a ravenous toddler!
Mini Cheese Quiche Recipe
Author:
Prep time:
Cook time:
Total time:
Perfect mini quiches with a twist….using a wonton wrapper as the crust…mmmm….great for appetizers or toddler meals!
Ingredients
4 Eggs
1 Cup Shredded Cheddar Cheese
1/4 Cup Milk
6 Wonton Wrappers cut in half.
Sometimes I throw in any leftover veggies I may have for extra flavor/hidden veggie healthiness.
Instructions
Preheat oven to 350 degrees.
Mix together eggs, cheese, and milk (and any veggies you may want to add).
Spray muffin tins with non-stick cooking spray.
Place wonton wrapper in muffin tin.
Pour egg mixture into wonton wrapper- fill 1/2 way to top.
Bake at 350 degrees for 20 minutes or until egg is completely cooked through.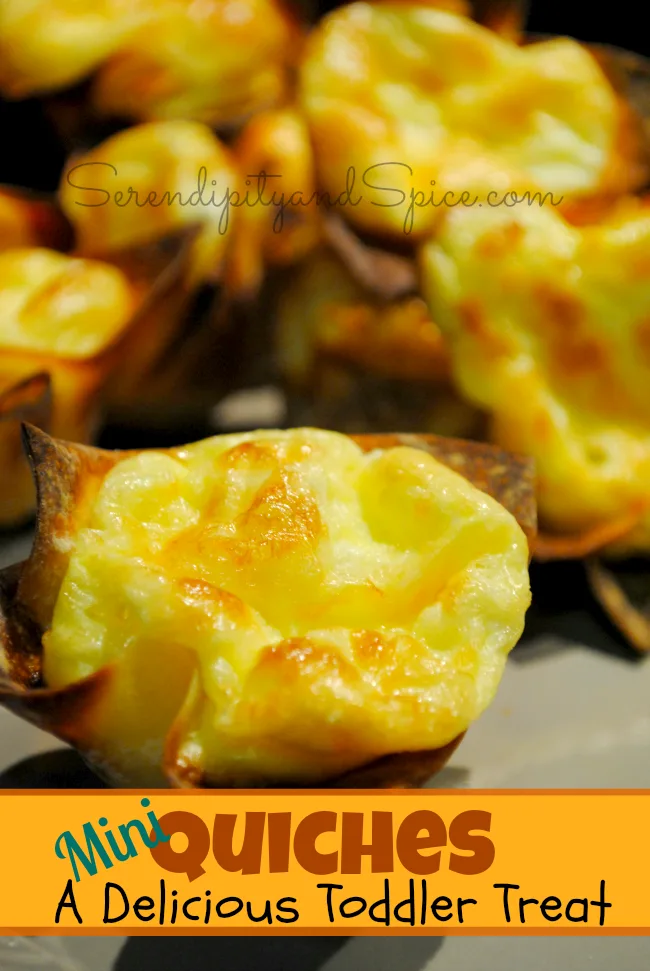 What appetizer treat do you like to feed your toddler?