The I Mom So Hard Duo of Kristin Hensley and Jen Smedle are coming to The McGlohon Theater in Charlotte, NC this March!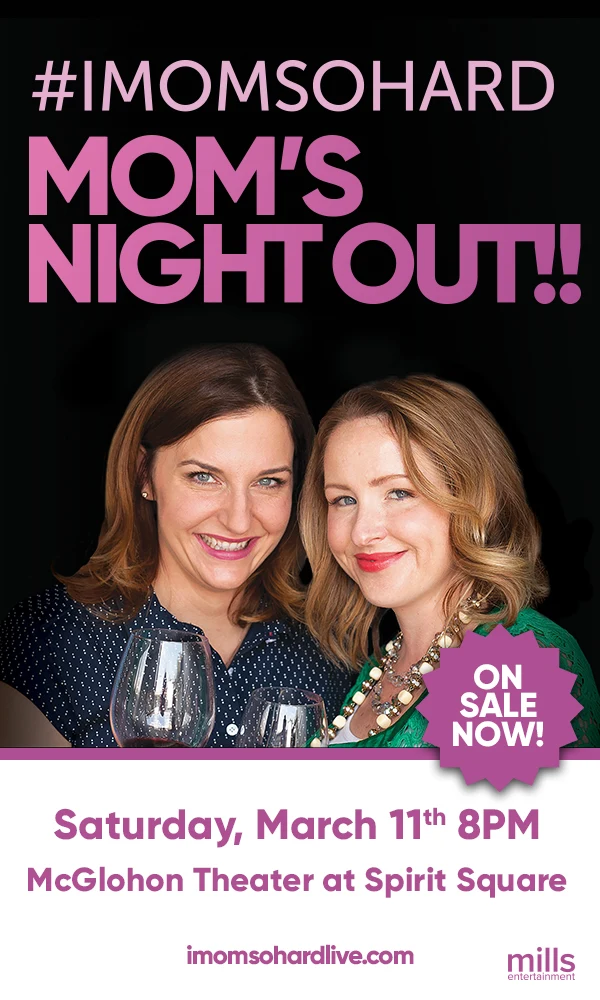 This is a sponsored post. As always all opinions are my own and completely true.
I Mom So Hard LIVE in Charlotte
March 11, 2017 at 8pm
If you're a mom and you haven't heard of the I Mom So Hard duo of Kristin and Jen then you MUST run….not walk….to McGlohon Theater on March 11th. These women share it like it is and will have you rolling on the floor with their "motherly" wisdom!
Catch them at
McGlohon Theater at Spirit Square
on
Saturday, March 11th
at
8pm and SAVE $5 with code LAKE
Purchase tickets online at
blumenthalarts.org
,
by phone at
704.372.1000
or at the
McGlohon Theatre Box Office
. Tickets start at
$29.75 (plus
service fees)
.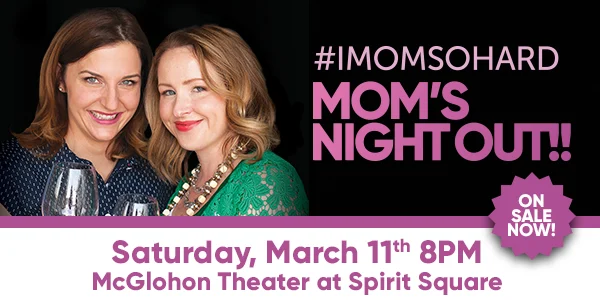 T
here's no one making moms feel as uncomfortably normal
as
Kristin Hensley and Jen Smedley,
the hilarious oh-so-real women behind #IMOMSOHARD. With over 400,000 Facebook fans and
more than 30 million views of their web series,
Jen and Kristen's blend
of honesty and humor
resonates with all parents.
Jumping off the pages of Facebook and on to the stages across the country, this comedy duo has
become the hottest tickets in town for women everywhere. They have quickly been selling out
tickets to their live shows proving that they are the entertainment that women want right now.
A comedy duo made up of Kristin Hensley and Jen Smedley, IMOMSOHARD is a popular web
series on Facebook where two best friends, who happen to be moms, talk the good, the bad, and
the funny about motherhood.
Between the two of them, they have a lifetime of teaching,
performing, and writing comedy. They also spend holidays, birthdays, and football Saturdays
together. Both have two small children and two regular-sized husbands. So logically, their web
series could only take place in a playroom with red wine. Or mimosas. Or chardonnay.
Now,
these two are ready to leave the playroom and take the stage for IMOMSOHARD LIVE. The
live performance will reflect the casual conversations about motherhood that have made their
series so popular.
About Mills Entertainment
Mills Entertainment collaborates with top networks, agencies, and licensors to create original, world-
class live experiences. In the last year, Mills Entertainment has produced events in more than 300 cities
in 12 countries and across five continents, including worldwide tours for Tyler Oakley, Lilly Singh,
Theresa Caputo, Kian Lawley and JC Caylen & Roman vs. Fousey. Upcoming tours include Lifetime's Bring
It! Live, John Cleese & Eric Idle, the Dolan Twins, & more. Learn more at
www.millsentertainment.com
.