These nut free school lunch ideas will help you figure out what to feed your kids for back to school. With food allergies so prevalent it's important to find nut free lunch ideas to send to school this year.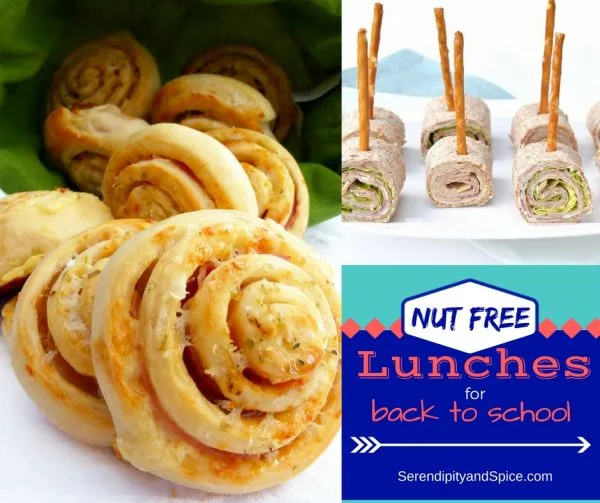 Nut Free Lunch Ideas for Back to School
These Nut Free School Lunch Ideas are a Must for Kids with Food Allergies
With Little Man starting school this year I worry about so many different things…luckily, for us, food allergies isn't one of those things. But for so many others it's a matter of life or death…especially when it comes to peanuts. If you have a child starting school this year then you'll definitely want to check out these tips for sending your child to school.
When I was a kid, lunches consisted of PB&J sandwiches with chips, an apple, and milk. But with all of the food allergies out there we have to be conscientious of what we're sending to school with our children. That's why I've scoured the web to find these nut free school lunch ideas for back to school.
All of these recipes have been tested for kid friendliness and they're all fairly simple to toss together for a delicious kid friendly lunch. In fact, my kids prefer these nut free school lunch ideas over the typical PB&J sandwiches and beg for me to make them…especially the turkey pinwheels!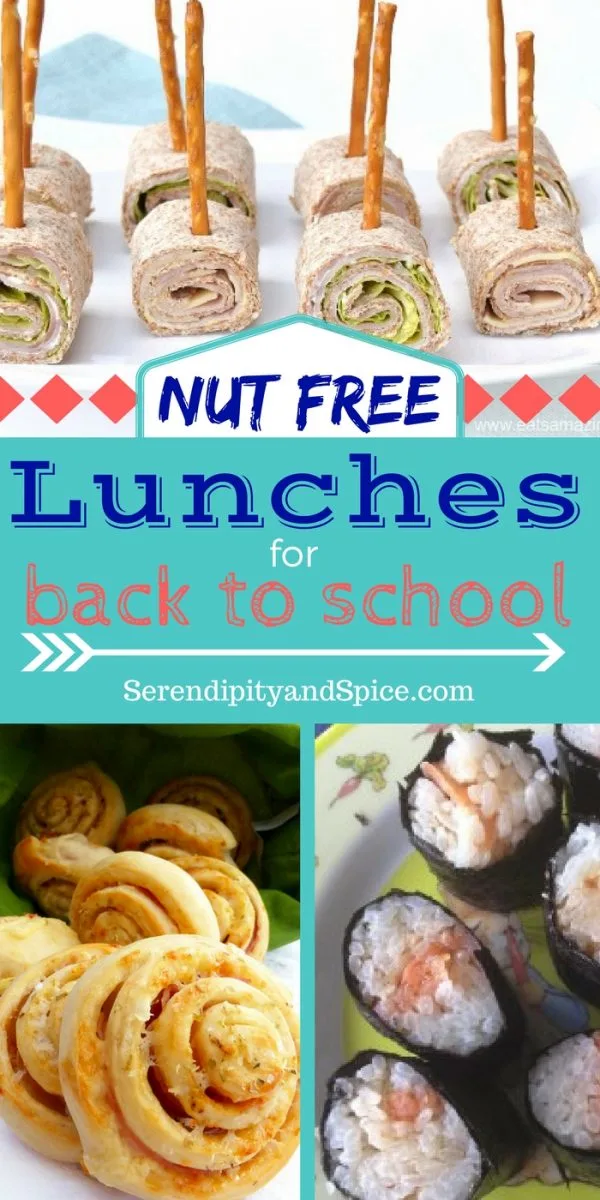 Make The Best Tuna Patties from The Rising Spoon the night before for a delicious dinner and then give kids the leftovers in their lunch with a side of carrots and veggie dip.
I love this Easiest Crock Pot Taco Meat from Delicious Obsessions! Make up a batch and use it to create Taco roll-ups to send to school with the kids. Or make up a bento box (this is my favorite bento box) with taco meat, tortilla chips, shredded cheese, sour cream, and tomatoes for the kids to create "Make Your Own Nachos".
These Baked Potato Pizzas from Amanda's Cookin are an amazing comfort dish that you can simply wrap up in aluminum foil and send to school in the lunch box with a side salad.
An all time favorite of my kids is the Cheddar and Ham Pinwheel Rolls from The Culinary Jumble. I make these all the time because they're so simple…and they actually taste better once they've cooled all the way and the cheese has had time to harden back up.
There's something about leftovers that makes the kids excited about lunch…they won't eat leftovers at home, but if I put them in their school lunch they love it…kid logic. This Easy Cheesy Broccoli Chicken Casserole from Something 2 Offer makes the perfect dinner and then I can toss it in a to-go container (this one keeps the food warm) to take to school the next day.
These Soaked Buttermilk Oatmeal Muffins from Vintage Kids Modern World are perfect for pairing with fresh fruit.
I love these Homemade Cereal Bars from This Mama Loves for an easy breakfast on the go…and the kids love getting them in their lunch boxes as a sweet treat.
This No Green Stuff Veggie Slice recipe from Kidgredients is the perfect way to hide veggies from the kids and make a delicious nut free lunch. Serve with a side of protein like grilled chicken for an all around good meal.
You would think these Mini Egg and Bacon Quiches from Danya Banya wouldn't hold up for lunch. But if you put them in small containers like these they transport perfectly and are a great lunch for little fingers.
My kids LOVE LOVE LOVE these Broccoli & Cheese Muffins from Clare's Little Tots! I have to admit….I love them too! Not only are they packed full of veggies but they taste super yummy!
Little Man is all about sushi these days….yep, we're raising him to love sushi….although, as he gets more adventurous we may regret it since the bill gets more and more expensive when we go out. This Super Sushi from Kidgredients is perfect for little sushi lovers. You can get an easy sushi maker set here.
This Easy Chicken Wrap from Something 2 Offer is something that I make for Hubs as well…it's a total family favorite.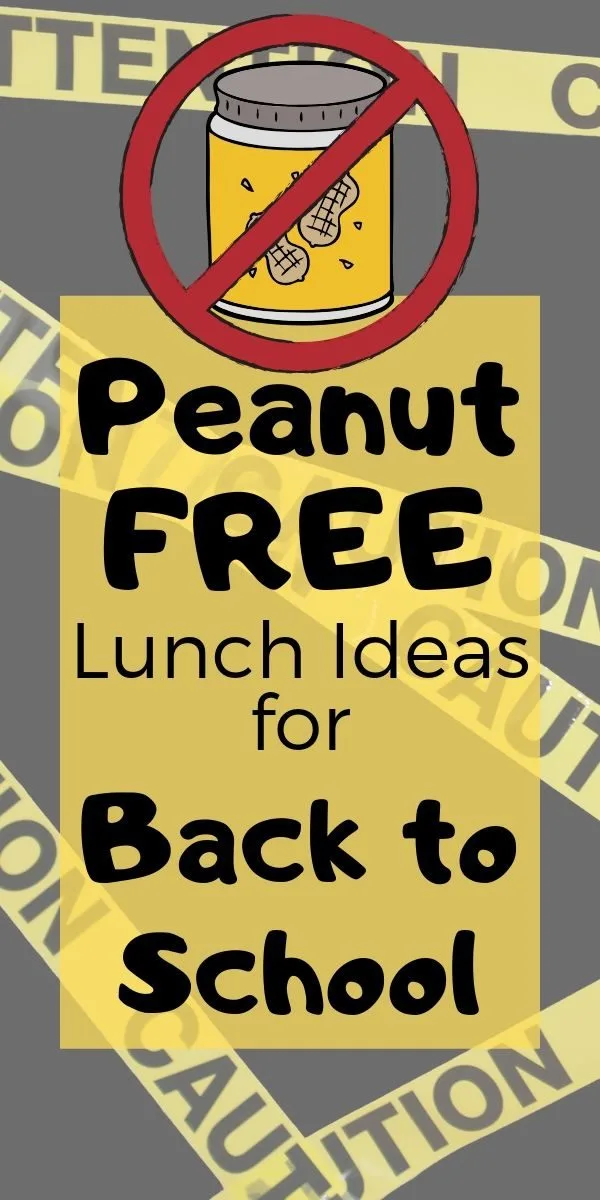 When you add Lollipop to a recipe name it immediately becomes delicious for kids…that's why these Tortilla Roll-up Lollipops from Eats Amazing are a fantastic nut free school lunch idea for the kids.
Remember Spaghetti O's?? I used to love those but realized how packed they are with sodium and I really don't want to feed my kids that much salt. However, these Homemade Spaghetti O's from Don't Waste the Crumbs are the perfect alternative that the kids gobble up!
A Healthy Fruit Pizza from Mom Explores The Smokies is always a good idea for a nut free lunch!
These Zucchini Muffins with Apples and Carrots from Don't Waste the Crumbs are a yummy treat the whole family loves…and they don't even realize they're packed with veggies!!
Finally, who doesn't love this Banana-rama Bread from Little Sprouts Learning! Our bananas always seem to ripen too quickly and I'm constantly looking for ideas to make with them. This bread recipe is the perfect way to use them up and add a slice to the kids lunch with some cheese and veggies for a well rounded lunch.
There you have it….Nut Free School Lunch Ideas for kids! Do you have a favorite nut free school lunch idea for back to school? Share in the comments below!