PLAY-DOH Town has a whole array of fun toys for kids to get creative, use their imaginations, and play. We check out the new PLAY-DOH Fire Station, PLAY-DOH Pet Shop, and PLAY-DOH Ice Cream Truck for hours of fun!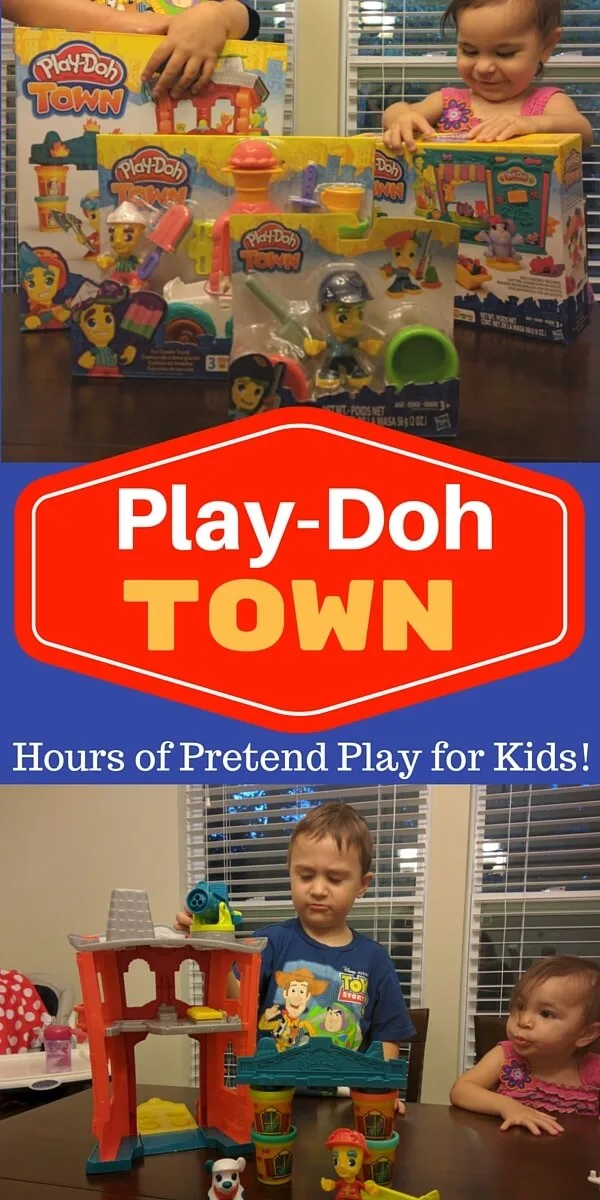 This post was sponsored by the PLAY-DOH brand from HASBRO as part of an influencer activation for Influence Central. I received complimentary products to facilitate my review.
PLAY-DOH Town
Hours of Pretend Play Fun for Kids!
When I think back to my childhood I remember it vividly and full of imagination play. Of course, it was before all this amazing technology took over– back then kids were encouraged to spend a large part of our free time outside or engaged in creative play. We found happiness just being around other children our own ages, exploring the great outdoors, playing old favorites like hide and seek, and riding our bikes around the neighborhood. The only rules were "don't cross the street" and "be home for dinner".
But nothing compared to the those special days that mom would bring home a fresh package of PLAY-DOH!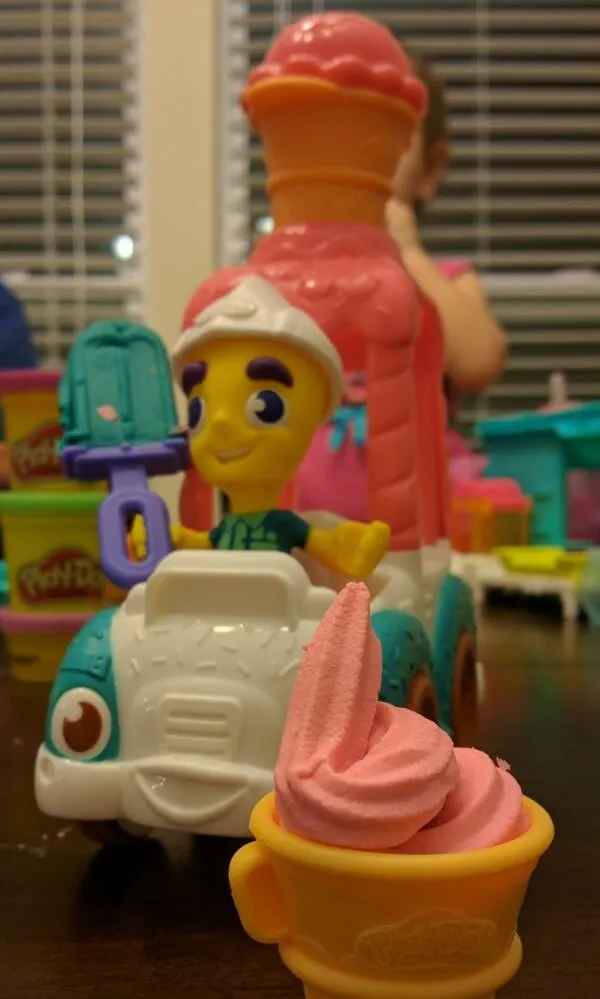 As with any child, over the years I had my fair share of favorite toys that I played with. I started with baby dolls then worked my way up to barbies and building blocks. I was a big fan of anything that involved getting creative and creating my own little world….hmmmm….maybe that's why I became a blogger!
When I received my first set of PLAY-DOH modeling clay, I was ecstatic. There was nothing more fun than being able to take shapeless pieces of dough and design a world straight from my imagination. My mom was a smart woman– she was constantly looking for things to keep my mind busy and imagination in overdrive!
Working with my hands was so exciting to me. I would spend hours creating animals, people, etc. Some of my favorite memories from my childhood are centered around PLAY-DOH, so, when Little Man hit a good age to play with PLAY-DOH I didn't hesitate to buy it for him….little did I know Miss Jellybean would be as excited to dive into the world of PLAY-DOH as well. The sky is the limit with this fun, kid friendly modeling compound that exercises the imagination and fosters creativity.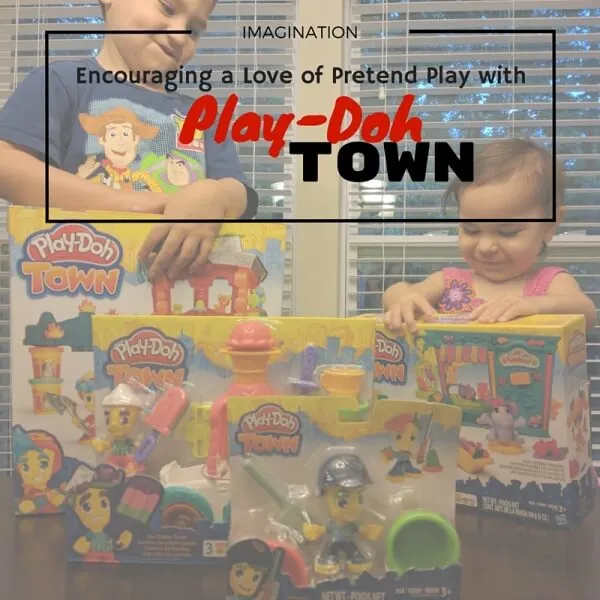 PLAY-DOH is currently celebrating their 60th birthday and to help their customers join in on the fun, they've come up with new, colorful, creatable, makeable adventures with the release of PLAY-DOH Towns. Each town is unique and will transport your little ones to a land of their own imagination, whether it be the firehouse, the pet store, the ice cream truck, or anything in between. With the help of their new figures, characters and town-themed play sets, PLAY-DOH lets your child be in control of their own made up worlds and scenarios.
PLAY-DOH has been a staple in households since its release in 1956 and it's easy to see why with their ever evolving, imagination inspiring products. Children have loved using their modeling compound for creative play for years and will continue to do so in the years to come.
What is your favorite new PLAY-DOH Town toy? Share in the comments below!
To learn more about PLAY-DOH Town toys you can follow them on Facebook|Twitter|Instagram so you never miss the latest news and product releases.