One of the hottest toys for Christmas this year is the Tyco Terra Climber Remote Control Vehicle. It made this year's Walmart's Hottest Toys List for 2016. See what all the fuss is about in this Tyco Terra Climber Remote Control Vehicle Review.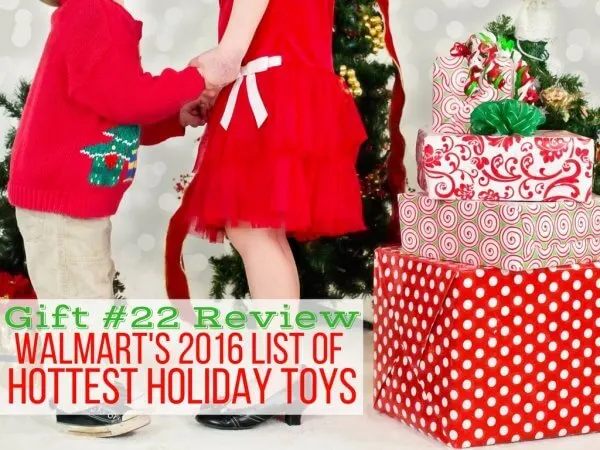 Tyco Terra Climber Remote Control Vehicle Review
If your child is a fan of remote controlled toy vehicles, the Tyco Terra Climber Remote Control Vehicle from Mattel will be a perfect addition to his collection. It made it to this year's Walmart Hottest 25 Toys list!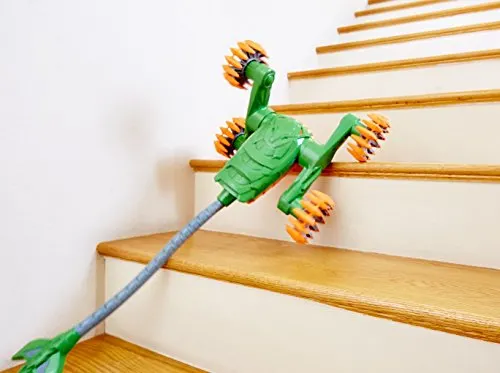 Tyco Terra Climber Remote Control Vehicle Review
This remote control car will keep kids entertained for hours with its ability to scale terrain both indoors and outdoors. The car can climb over logs, rocks and even piles of wood. It's so tough and durable, that it can even go up stairs that are up to eight inches in height.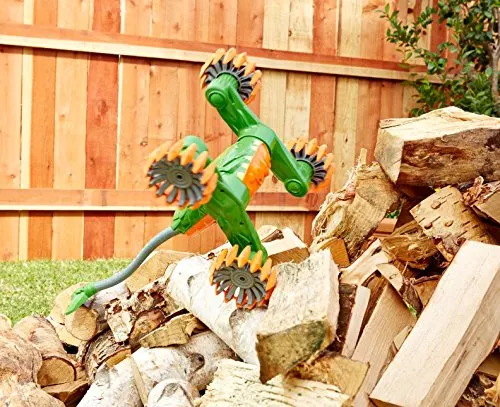 The remote is also lightweight and easy for little hands to hold because the remote only has two buttons, which can be worked in tandem. You can also use the buttons separately, which works well for those with smaller hands.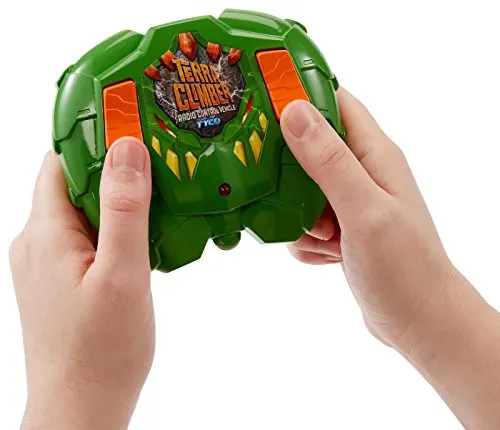 The toy is sturdy, which makes it perfect to use for playing in sand or dirt. The toy does flip sometimes when climbing, but because of its design, it will right itself. The toy is also great for indoor use.
It's sturdy enough that it can be used to knock over toy blocks or buildings, but it's not big enough to cause damage to walls or furniture. The toy can climb over small blocks and plastic toy figurines without damaging them.
The wheels have rubber treads, which allows the toy to go through mud without getting stuck. It also allows for the car to be able to climb stairs of any kind – including carpeted, patio, deck, and playground steps.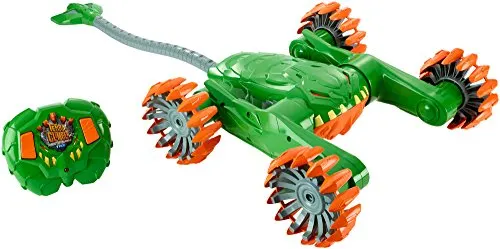 Although the toy conquers a lot of tough terrain, the tail works as a counter balance. If the tail isn't extended, there's a greater chance of the toy flipping, especially if it's scaling stairs.
The Terra Climber measures two feet in length when the tail part is extended. The remote control toy is green with an orange underside and orange wheels. The tail is silver with a green tip.
The bright colors make it easy to spot – whether it's hiding in the toy closet or ran out of battery juice in the bushes. This toy comes with 9.6v rechargeable batteries so it can be played with as soon as it's taken out of the package.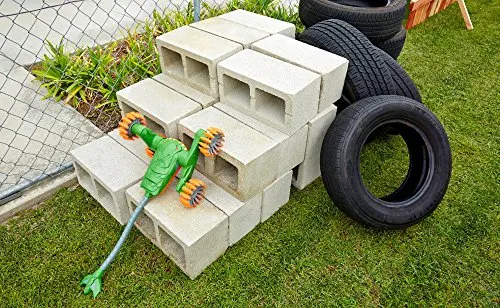 The charger is also included. The toy has an extensive battery life and can be used for hours of play before it needs to be charged again. Two standard AA batteries are needed for the remote control.
The little toy doesn't need a lot of set-up once it's removed from the box. You just have to snap the tail on and it's good to go. If the toy gets excessively dirty from outdoor use, it should be wiped down with a damp cloth. The Tyco Terra should never be submerged in water.
You can find the Tyco Terra Climber Remote Control Vehicle at these retailers:
Tyco Terra Climber Radio Control Vehicle – Walmart.com