Are you a soup lover looking for a hassle-free way to make homemade vegetable soup? This is going to revolutionize your soup-making experience.
In this blog post, we will explore how to make vegetable soup in a soup maker. How using a soup maker can simplify your cooking routine, why I prefer the Philips Soup Maker over the Morphy Richards Soup Maker, how to use a soup maker to create delightful vegetable soups, and the numerous benefits it offers.
Get ready to elevate your soup-making game and enjoy wholesome, flavorful soups with ease.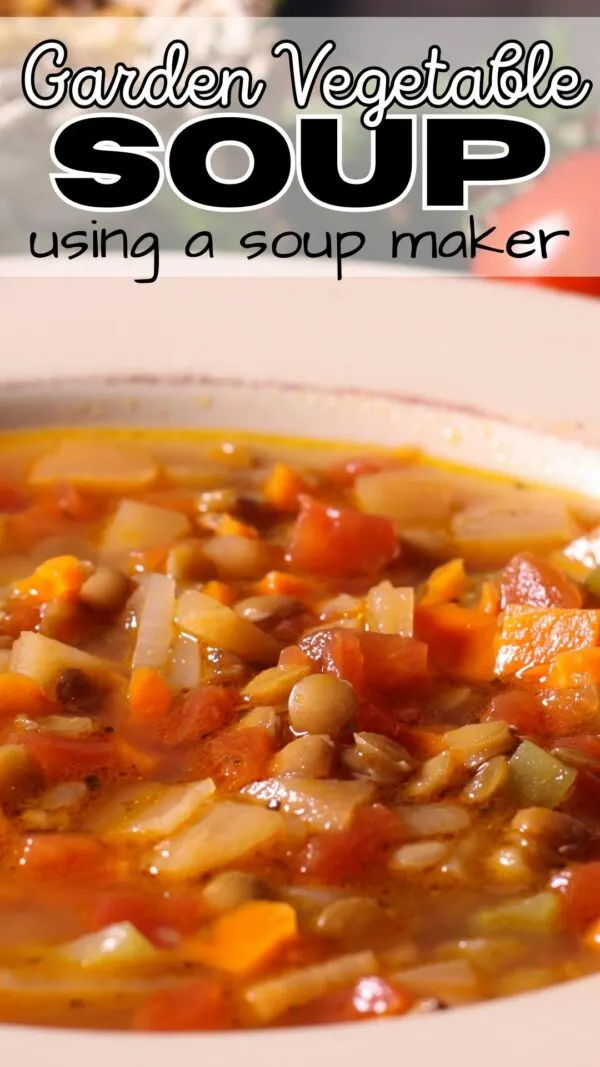 Table of Contents
Why Use a Soup Maker?
Convenience:

Soup makers streamline the soup-making process, allowing you to create delicious soups without constant monitoring or stirring.
Simply add the ingredients, select the desired program, and let the soup maker do the work for you.

Time-Saving:

With a soup maker, you can prepare a batch of soup in a fraction of the time compared to traditional stovetop cooking.
No more standing over a simmering pot for hours on end.

Versatility:

Soup makers often come with multiple functions, allowing you to create a variety of soups, including smooth, chunky, and blended options.
Some models even offer additional features like sautéing and blending for added culinary flexibility.
How to Use a Soup Maker:
Step 1: Gather Ingredients
Select your favorite vegetables such as carrots, celery, onions, bell peppers, and zucchini. Wash, peel, and chop them into small, uniform pieces.
Step 2: Preheat the Soup Maker
Follow the instructions provided by the manufacturer to preheat your Soup Maker. The Phillips Soup Maker is very user friendly and so easy to use.
Step 3: Add Ingredients
Place the diced vegetables into the soup maker's jug. You can also add herbs, spices, and vegetable stock for added flavor.
Step 4: Select Program
Choose the program that aligns with the desired texture of your soup. Most soup makers offer options like smooth, chunky, and blended.
Step 5: Start the Soup Maker
Close the lid securely and activate the soup maker. The machine will heat, blend, and cook the ingredients according to your selected program.
Step 6: Adjust Seasoning
After the soup maker completes its cycle, open the lid, and taste the soup. Add salt, pepper, or additional herbs to adjust the seasoning according to your taste.
Are Soup Makers Useful?
Absolutely! Soup makers are incredibly useful for several reasons:
Beginner-Friendly:

Even if you're a novice in the kitchen, using a soup maker requires minimal culinary skills.
It simplifies the soup-making process, making it accessible to everyone.

Consistent Results:

Soup makers ensure consistent cooking and blending, resulting in perfectly cooked and well-blended soups each time you use them.

Easy Cleanup:

Most soup makers come with removable, dishwasher-safe parts, making cleanup a breeze.
How Do Soup Makers Make Soup?
Soup makers use a combination of heating elements and built-in blades to cook and blend the ingredients. The machine heats the ingredients to cook them thoroughly while the blades blend them to the desired consistency.
The result is a delicious and well-textured soup without the need for constant stirring or supervision.
Benefits of Using a Soup Maker:
Nutrient Retention:

Soup makers preserve the nutritional value of the ingredients by cooking them quickly and efficiently, resulting in soups that are packed with vitamins and minerals.

Customization:

With a soup maker, you have control over the ingredients and can customize your soup according to your dietary preferences, allergies, or taste preferences.

Time and Energy Savings:

Soup makers significantly reduce cooking time and energy consumption compared to traditional stovetop methods.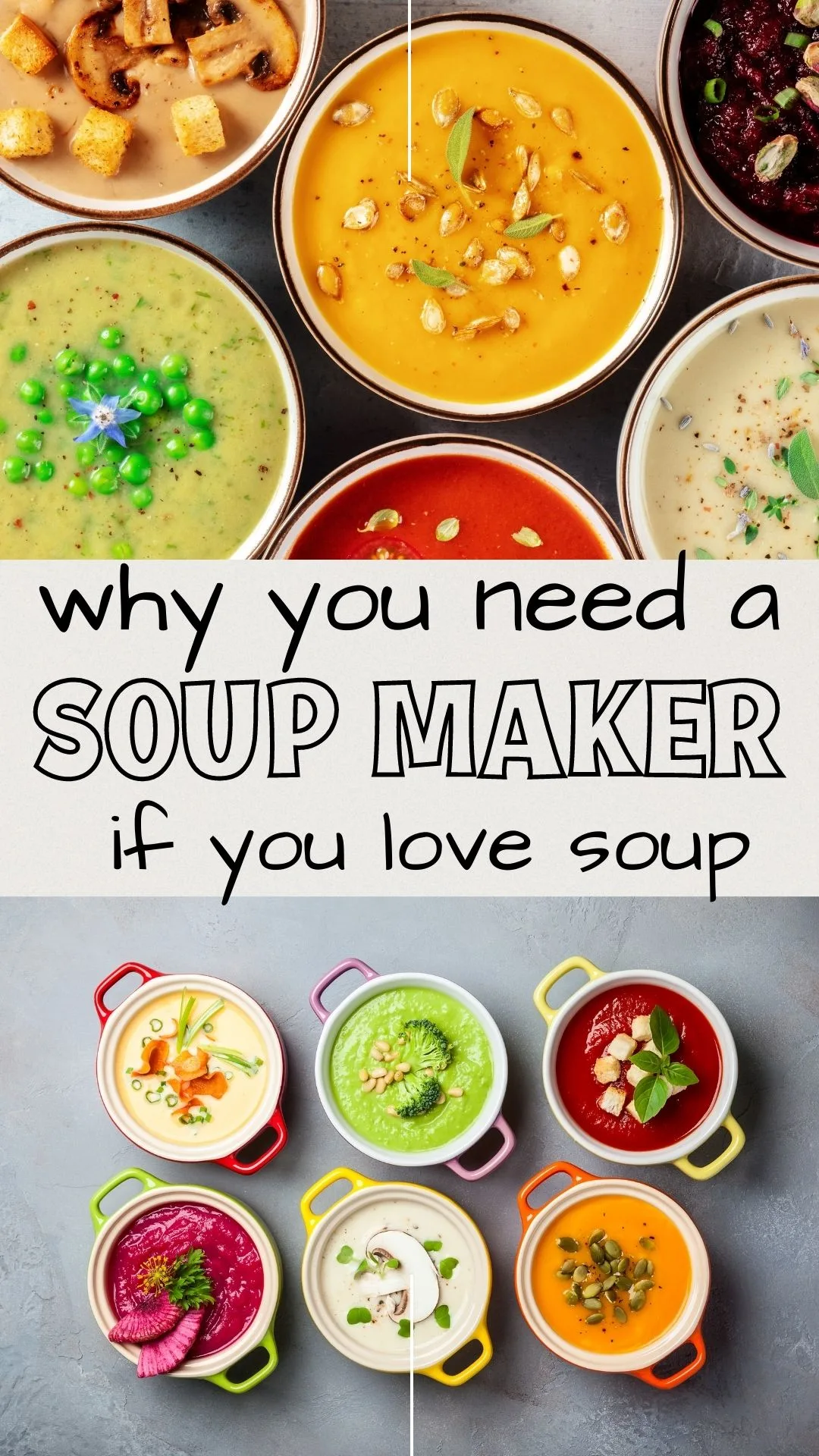 Why Choose the Philips Soup Maker Instead of the Morphy Richards Soup Maker
If you're a soup aficionado searching for a convenient and efficient way to make homemade soup, the Philips HR2204/70 Soup Maker is a kitchen gadget you need to consider. This all-in-one soup maker simplifies the process of creating delicious and nutritious soups with minimal effort.
It's readily available and not as difficult to find as the Morphy Richards Soup Maker.
Design and Features:
The Philips HR2204/70 Soup Maker boasts a sleek and modern stainless steel design that will complement any kitchen decor. Its compact size allows for easy storage, while the intuitive control panel ensures a user-friendly experience.
One of the standout features of this soup maker is its versatility. In addition to making soups, it can also create compotes and smoothies, making it a versatile kitchen companion for various culinary needs.
The large capacity of 1.2 liters enables you to prepare generous portions of soup for the whole family.
Performance and Functionality:
Using the Philips HR2204/70 Soup Maker is a breeze. Simply add your desired ingredients, select the preferred program, and let the machine work its magic.
With four pre-set programs (smooth, chunky, compote, and blend), you have the flexibility to customize the texture of your soup according to your preference.
The integrated heating element and powerful blending function ensure that your soup is cooked and blended to perfection. The soup maker efficiently heats and simmers the ingredients, extracting maximum flavors and nutrients.
Whether you prefer smooth and creamy soups or chunky and hearty ones, this soup maker delivers consistent results every time.
User Experience:
Users praise the Philips HR2204/70 Soup Maker for its ease of use and convenience. The intuitive control panel with clear program icons makes it simple to navigate through the settings.
The audible alert at the end of each program ensures that you don't have to constantly monitor the soup-making process.
Cleanup is a breeze, thanks to the non-stick coating of the soup maker's jug and blades. The jug is also dishwasher-safe, saving you time and effort in the kitchen.
Pros:
Versatile functionality for soups, compotes, and smoothies.
User-friendly control panel with pre-set programs.
Efficient heating and blending for consistent results.
Easy to clean with dishwasher-safe components.
Sleek stainless steel design adds elegance to your kitchen.
Cons:
The capacity may not be sufficient for large gatherings or parties.
Limited customization options beyond the pre-set programs.
Making Vegetable Soup in a Soup Maker
Yield:

4
Vegetable Soup in Soup Maker
With a soup maker, you can effortlessly create a nutritious and flavorful soup that will leave you craving for more.
Ingredients
2 cups of assorted vegetables (carrots, celery, onions, bell peppers, zucchini, etc.), diced
1 cup of canned diced tomatoes
4 cups of vegetable broth
2 cloves of garlic, minced
1 teaspoon of dried herbs (such as thyme or basil)
Salt and pepper to taste
Instructions
Step 1: Prepare the vegetables
Wash and chop all the vegetables into small, uniform pieces. This will ensure even cooking and optimal blending in the soup maker.
Step 2: Preheat the soup maker
Before adding the ingredients, preheat your soup maker according to the manufacturer's instructions. This step will help ensure the soup reaches the desired temperature and consistency.
Step 3: Add the ingredients
Place the diced vegetables, canned tomatoes, minced garlic, dried herbs, salt, and pepper into the soup maker. Make sure not to exceed the maximum fill line indicated by the manufacturer.
Step 4: Pour in the vegetable broth
Gently pour the vegetable broth into the soup maker, covering all the ingredients. Be mindful not to go over the recommended capacity to avoid spills during the blending process.
Step 5: Start the soup maker
Close the lid of the soup maker securely and select the desired soup-making function. Follow the specific settings and cooking times provided by the manufacturer.
Step 6: Blend and simmer
Allow the soup maker to work its magic, blending and simmering the ingredients to perfection. The result will be a flavorful and velvety vegetable soup.
Step 7: Adjust the seasoning
Once the soup maker has completed its cycle, open the lid and taste the soup. Add more salt, pepper, or herbs if needed, to suit your taste preferences.
Step 8: Serve and enjoy!
Ladle the warm vegetable soup into bowls and garnish with fresh herbs or a drizzle of olive oil. Pair it with crusty bread or a side salad for a complete and satisfying meal.
Notes
Make this vegetable soup heartier by adding in rice or noodles.
Recommended Products
As an Amazon Associate and member of other affiliate programs, I earn from qualifying purchases.