This site contains affiliate links, 3rd party ads, and sponsored content. For more information please read our Disclosure Policy. As always, I only recommend products or services I personally use and love!
These fun Dr. Seuss healthy snacks for preschoolers are a great way to celebrate Dr. Seuss' birthday.  Dr. Seuss day is March 2 this year…so have some fun making some yummy and healthy treats inspired by the silly Dr. Seuss!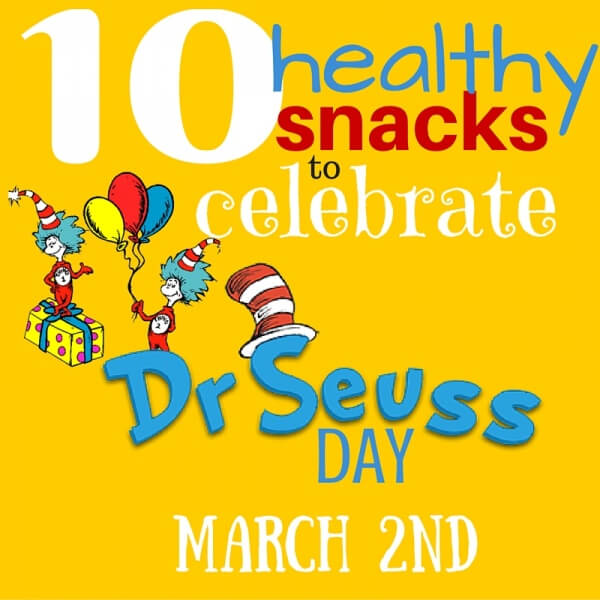 Dr Seuss Healthy Snacks for Preschoolers
Celebrate Dr Seuss Day with These Treats
One fish, two fish, red fish, blue fish…. ah, the love of Dr. Seuss! We all grew up with his fun adventures and wacky tales so it's no wonder that we celebrate Dr. Seuss day as National Read Across America Day.
The importance of reading and learning come to light in these fun Dr. Seuss healthy snacks for preschoolers.  Check out how YOU can celebrate with your kids and have a blast with these yummy treats.
Sharing is caring! We'd love it if you shared this post: