Nothing says St. Patrick's like a big mug of Guinness Stout…unless you use that Guinness Stout for cooking. Check out these Savory Guinness Stout Recipes.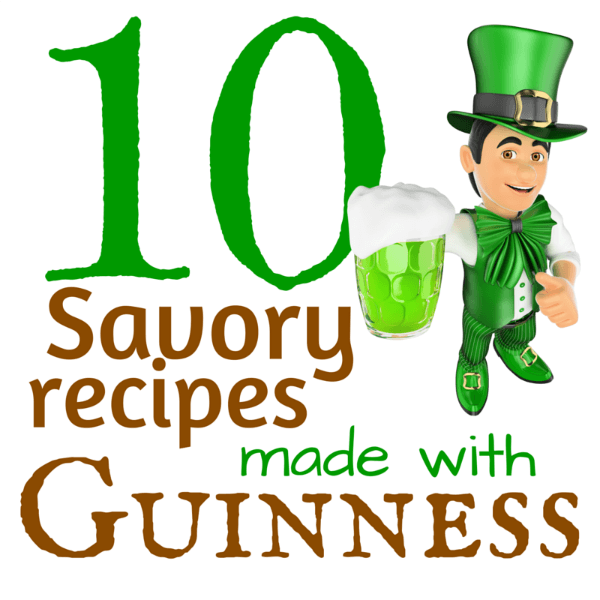 Savory Guinness Stout Recipes
Cooking with Beer is Delicious!
Okay, so I absolutely LOVE cooking with beer! There's something about the chemical compound of beer that helps break down tough cuts of meat into super tender, melt in your mouth, delectable morsels. All of the alcohol gets cooked off so it's completely fine to feed to your kids. And the actual beer flavor mellows out and what's left behind is just a tender and juicy meal.
Last week I shared with you some of my favorite Guinness Stout Dessert Recipes….seriously, go check out the Guinness Donut….OMG!!! Anyway, after all of that decadence I decided we needed some savory recipes for next week as well.
Click through and check out all of the savory deliciousness!