These luscious lavender cupcakes are a the perfect little mommy treat once the kids have gone to sleep.  The lavender infused cupcakes are my way to unwind and relax after a crazy summer day!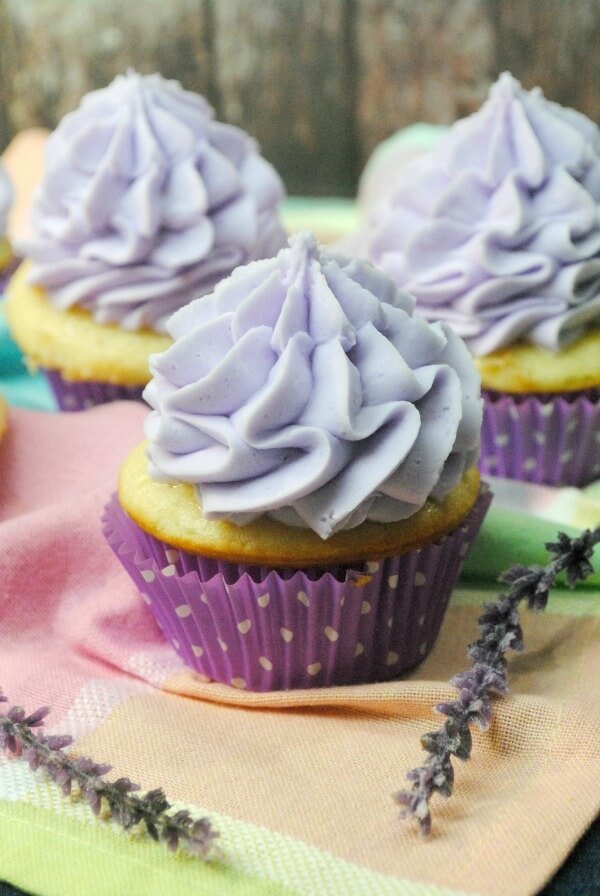 Luscious Lavender Cupcakes Recipe #SweetandSouthern
Keep Calm and Grab a Relaxing Cupcake…seriously!
So, if you've been following along on social media then you know that I've been busy planning this year's Blog Life University Conference that's happening in just 2 weeks!! Eekkkkk!!!  I can't believe how beautifully everything is coming together…it's a TON of work….a TON of stress….a few freakouts….but it's going to be one amazing experience.
That's why I whipped up a batch of my great grandmother's lavender cupcakes.  These cupcakes are just what I needed to relax after a long day of planning, organizing, emailing, fielding questions, and talking with speakers.  I love that these cupcakes are slightly sweet with a hint of calming lavender…it's like getting a sweet treat at luxurious spa!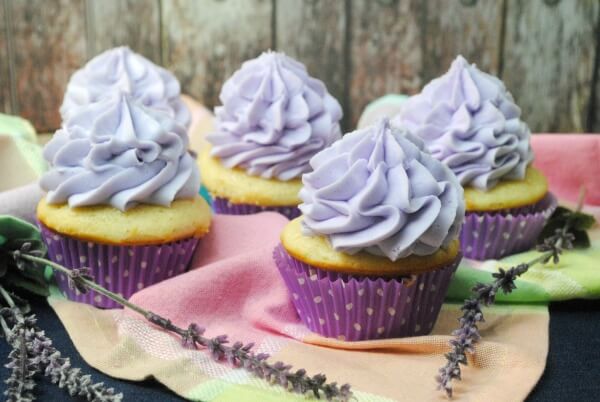 Speaking of a luxurious treat…have you checked out Blog Life University?
If you're a blogger or are wanting to start a blog then you'll want to check out the Sweet & Southern Desserts Recipe Contest hosted by Dixie Crystals Sugar.  They are hosting a deliciously sweet contest where conference attendees develop a recipe under the theme Sweet & Southern Desserts.  Entrants need to create a sweet & southern dessert that uses at least 1 TBS of Dixie Crystals sugar for the chance to win an Ultimate Conference Pass.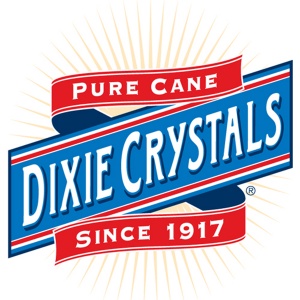 Obviously, as organizer, I can't win but I didn't want to miss out on all of the fun!  So here's my submission for the Sweet & Southern Desserts Recipe Contest!
Luscious Lavender Cupcakes Recipe
Luscious Lavender Cupcakes - #SweetandSouthern
Ingredients
½ cup unsalted sweet cream butter softened
2 egg whites
2 eggs
2 cups flour
1 tsp baking powder
½ tsp salt
¼ tsp baking soda
¾ cup milk
1½ cups Dixie Crystals sugar
1 tsp vanilla bean paste
Instructions
Preheat oven to 350 degrees.
Set up your cupcake pan with liners
Using a medium bowl, whisk flour, baking powder, salt, and baking soda.
In a separate large mixing bowl, beat butter with an electric mixer on medium to high for 30 seconds.
Now add sugar, and vanilla to the butter and beat until combined.
Add egg whites, and eggs one at a time, beating well after each addition.
Alternate, the flour mixture and milk to butter mixture, beating on low speed until everything is well mixed together
Fill the cupcake pan liners ⅔ with cake batter
Bake for 18-20 minutes.
Remove cupcakes from pan and allow to cool on a wire rack for 30 minutes before frosting.
Lavender Frosting Recipe
Luscious Lavender Cupcakes - #SweetandSouthern
Ingredients
2 sticks butter (room temp)
4-5 cups Powder sugar
2TBS lavender extract
2 drops of purple coloring
Instructions
In large mixing bowl, beat butter on high speed until stiff and fluffy.
Add 3 cups of sugar, one at a time.
Scrape the sides to get all of the sugar.
add in extract and color.
In addition add the last cup of sugar.
Beat until smooth
Pipe the cupcake using a star tip.
I hope you enjoy these delicious lavender cupcakes as much as I do!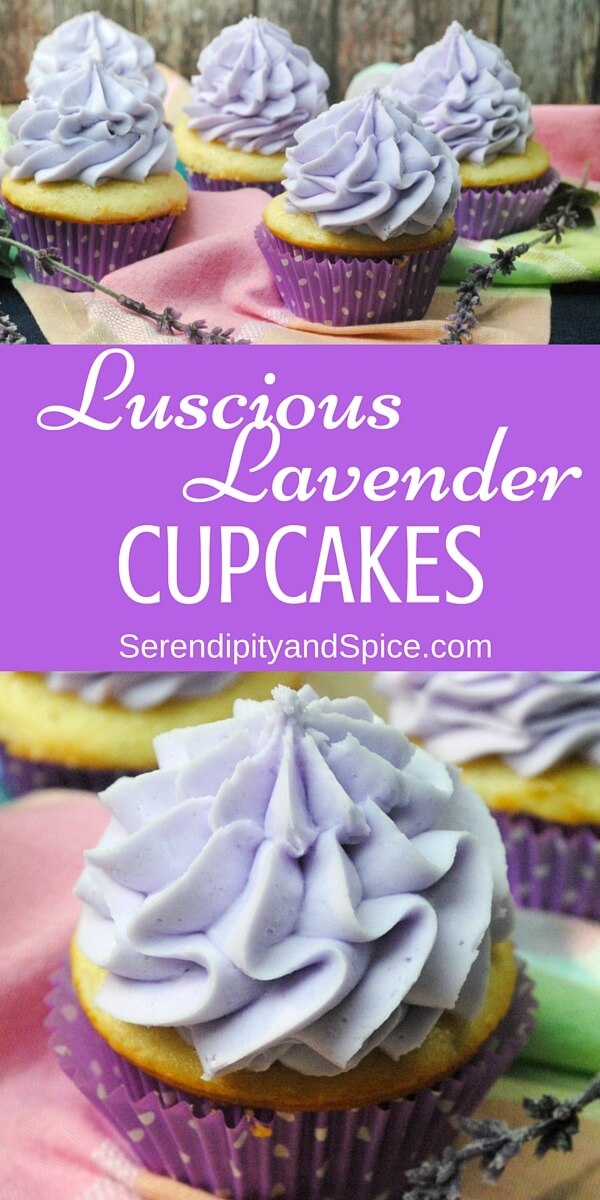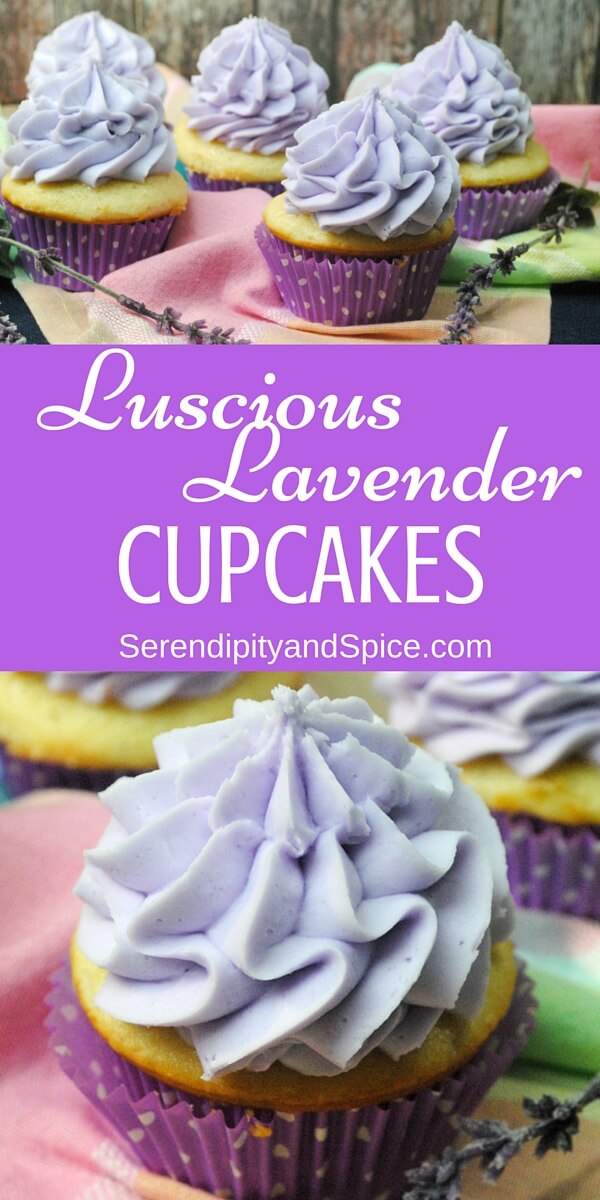 Thrive Market
- It's like the Costco of organics...this is where I get all of my sugar, flour, baking supplies, kids snacks, etc.
Zaycon Foods
- This is where I buy most of my meat products in bulk.  The quality is amazing and the prices just can't be beat!  I mean, $1.89 a pound for boneless all-natural chicken breasts!!  It is bulk but you can always split with a friend or make up a bunch of freezer meals like I do!