With the holidays right around the corner you'll want to check out these 20 Lilly Pulitzer gifts under $25! Yes, there's quite a lot of Lilly Pulitzer gifts under $25…check them all out!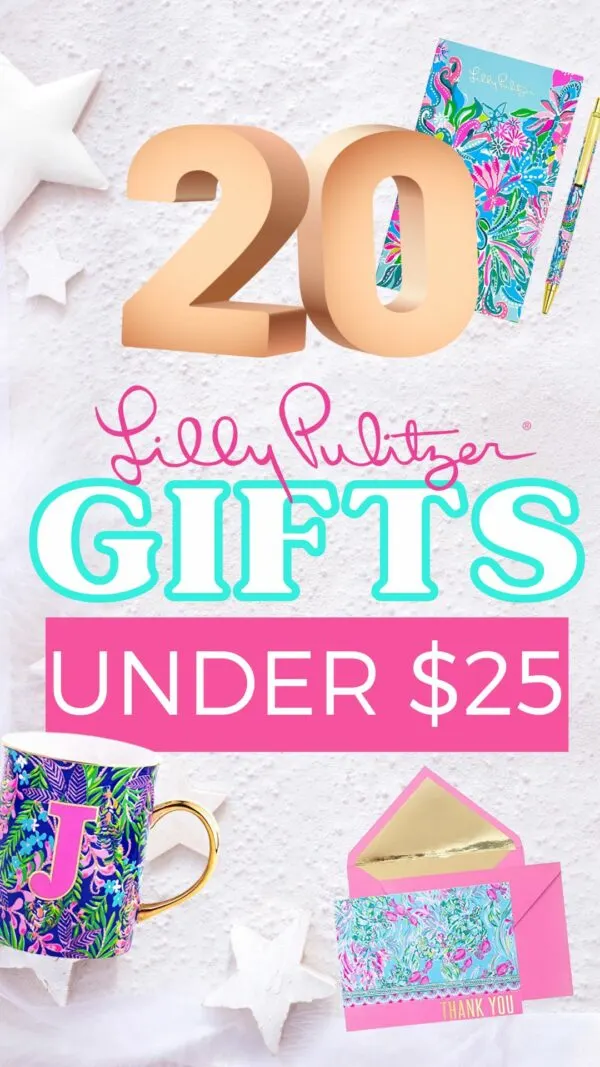 *This post contains affiliate links. Purchasing through these links adds no cost to you and helps support this website. Thank you for visiting and supporting Serendipity & Spice.
Lilly Pulitzer Gifts Under $25
Just like most southern girls, I'm completely in love with the vibrant prints that are the signature of Lilly Pulitzer. And even though the holidays are still a ways away…I'm already shopping for my girlfriends so I can get the best present at the best price!
Plus, did you realize that it's only 3 weeks until Black Friday???? You're welcome! 😉
Every year I want to get something truly memorable for my girlfriends. Each year we say there's a $20 limit on gifts but each year I always go over….I mean, these girls are my best friends…my confidants…my sanity when the kids are driving me nuts!
So I want to spoil them….and what better way than a little Lilly??
Lilly Pulitzer Gifts Under $25
There you have it….20 Lilly Pulitzer Gifts for Under $25!