I'm always trying to think of fun new stacks for Little Man that are delicious and nutritious! This week we came up with 5 healthy and simple toddler snack recipes that he can help make!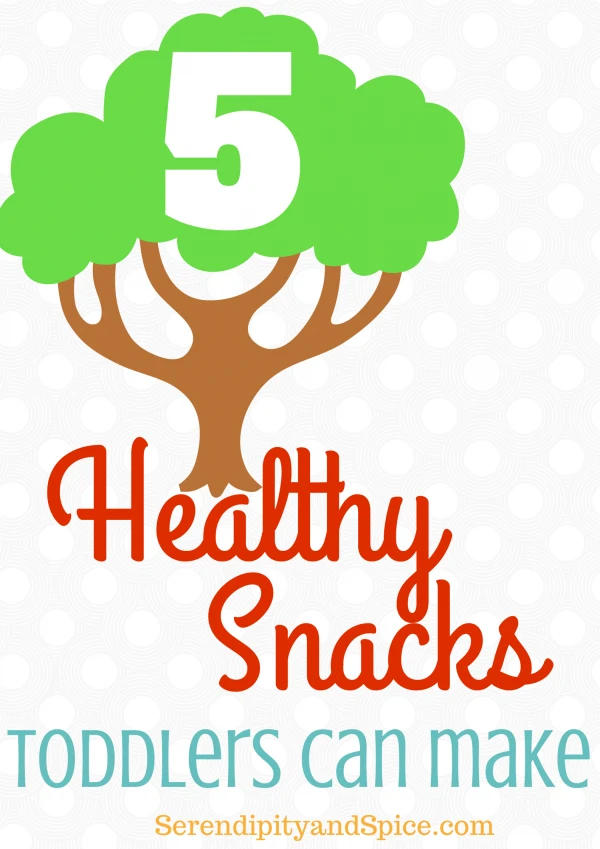 5 Simple Healthy Toddler Snacks
Delicious and Nutritious Snacks Your Toddler Can Help Make
As you know, Little Man loves getting in the kitchen and helping out….I truly am raising the next top chef! When he's not helping me out in the kitchen he's pretending to cook in his own kitchen. Since preschool has let out for the summer I've been thinking up activities to make our lives easier yet more exciting during these long summer days….so we came up with 5 simple healthy toddler snacks that Little Man can help make each day!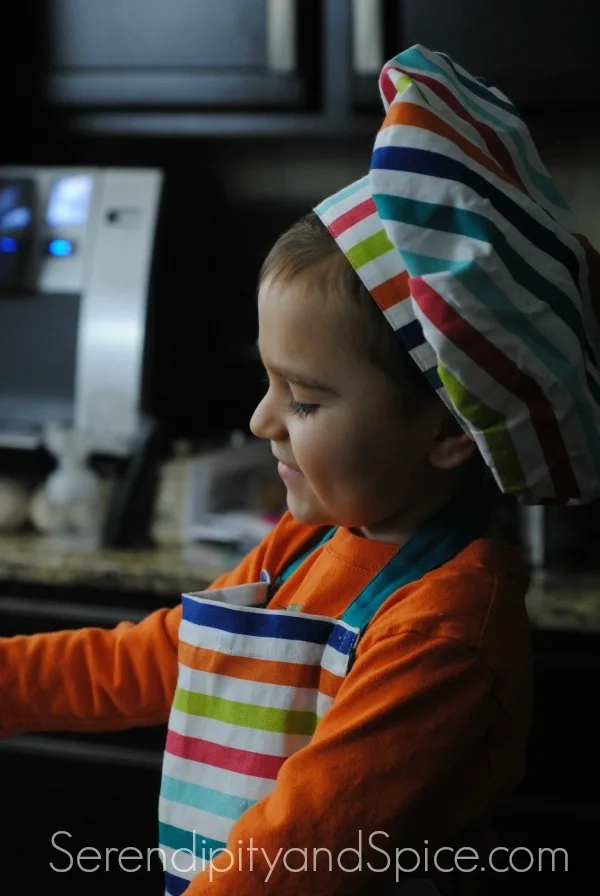 We have this great little farmer's market down the road that carries some of the most delicious fruits and veggies I've ever had! So with these snacks I've tried to incorporate as much fresh produce as I can so we can take a little trip to the farmer's market every week to get our supplies….plus, we talk about how the food is grown on the farm and where each item comes from whether it grows on trees or out of the ground or on a bush, etc. This turns the fun of making the snacks into an educational experience as well.
So, ready for these 5 simple healthy toddler snacks?
1. Apples with Peanut Butter
Simple slice and core your apple then spread some yummy peanut butter on top. Did you know you can make your own peanut butter? It's so much easier than you ever imagined….and it makes for a fun kitchen activity. I prefer to use Granny Smith apples because they have this sweet and tart taste that blend perfectly with the nuttiness of the peanut butter. Little Man prefers Gala apples because they're just sweet without the tart.
2. Pineapple and Coconut
For a tropical treat nothing is better than some fresh pineapple with a little bit of coconut! There's just something about pineapple and coconut that gives you the sensation of being at the beach with the warm salty breeze blowing through your hair! I get the pineapple that's already cored because it usually works out to being the same price as the intact pineapple….but you can get a pineapple corer that will make cutting into the pineapple so much easier! Simple dice your pineapple and sprinkle some shredded coconut on top.
3. Banana Boats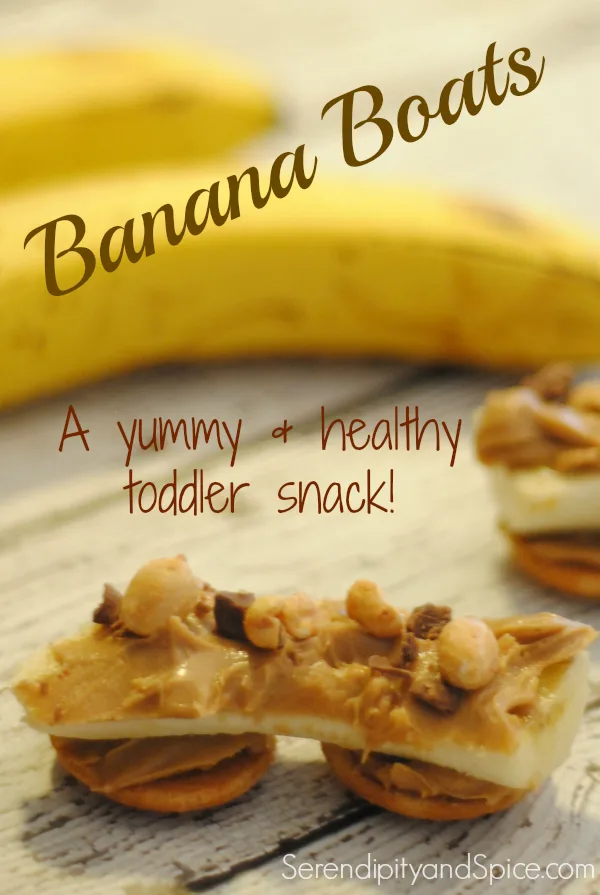 Little Man adores making these banana boats….they make snack time so much fun. He pretends that he's a sea monster that's chasing after a ship full of pirates. It's so cute listening to him make the different sounds and voices of all the pirates! Argh, matey! You can find the full recipe here.
4. Meatballs on a Stick
I actually got this idea from Red Robin. Little Man loves getting their "Meatball Lollipops"– so I figured out how to make them at home. We just buy the premade meatballs in the freezer section but you can totally make your own. Just bake them as directed and then add a breadstick for the stick. These are fun to serve with some ketchup or mustard to dip them into.
5. Chicken Skewers
Similar to the meatballs on a stick…I buy the premade frozen grilled chicken. Just heat it up and cut it into little shapes…I usually do triangles or squares because those are the easiest ways to cut chicken. Then I just stab them with a pretzel rod to make the stick. These are fun to add several different dips to for dipping….Little Man loves to dip these chicken skewers into barbeque, honey mustard, ranch, ketchup, etc. There's so many possibilities to use for dipping.
Do you have a favorite simple healthy snack for toddlers that you like to make? Share in the comments below!