This post brought to you by BUBBA Burger. The content and opinions expressed below are that of Serendipity and Spice.
Summertime is upon us which means it's grilling season! This ultimate vegetarian burger recipe is sure to please everyone at this weekend's cookout!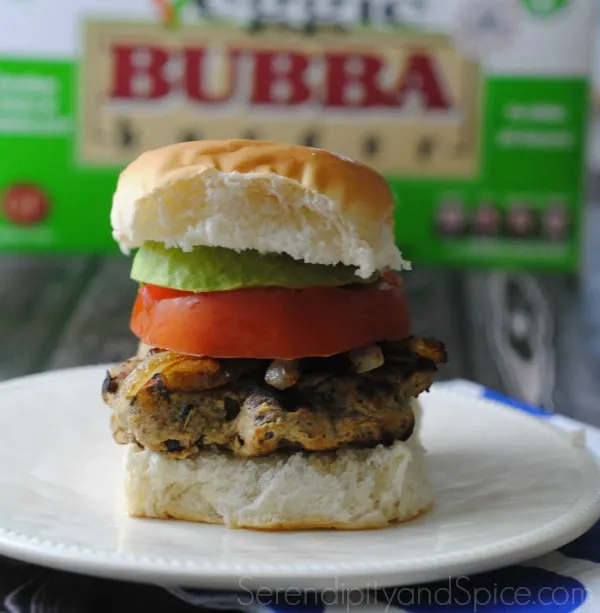 The ULTIMATE Vegetarian Burger Recipe
So my sister is getting married in October and my new brother-in-law to be is a vegetarian. At first I was really worried about how to incorporate his dietary restrictions into our family get togethers.
You guys know me….we are a meat eating, southern cooking family! We love Bro-to-be and want to make sure that he feels right at home so we started making some changes to the way we make family meals. The first time he came for a family dinner was Thanksgiving a few years ago.
Now you know, us Southerners, we put lard and bacon fat in EVERYTHING! It's just how Southern cooking is done. Well, my sister told my mom that Bro-to-be was a vegetarian and my mom said "oh okay, I'll make sure to cook a bunch of vegetables that he can eat".
So Thanksgiving Day arrives and as we start arriving to my grandma's house for dinner my sister and I are immediately drawn to the kitchen that's emitting the most wonderful smells of home cooked food! My sister greets my mom with "what did you make that Bro-to-be can eat".
Well my mom starts rattling off all sorts of vegetables…."corn, lima beans, collard greens, green beans, etc". As I'm huddling over the stove tasting all of the deliciousness I realize that EVERYTHING my mom has just rattled off has some type of bacon, lard, or other animal products in it.
And I say "um, mom….you do realize that Bro-to-be is vegetarian so he doesn't eat meat….right". And mom responds "oh yeah, Sis told me the other day….I haven't gotten around to taking the bacon out of the green beans yet!" Y
ep…..we laugh about that now but poor Bro-to-be had a very scarce meal of mashed potatoes and rolls that first Thanksgiving! Luckily we've easily adopted his vegetarian diet for family meals and now with BUBBA veggie burgers we can easily adapt during cookouts as well!
Have you ever had a BUBBA burger? Well they're great because they can go straight from freezer to grill and retain their juicy and flavorful state. There's no fillers in BUBBA burgers and they use the highest quality ingredients. Now that they've come out with veggie burgers they've retained those high standards and created a great black bean flavored burger that's made from all veggies.
Check out all of these BUBBA Veggie Burger benefits:
No GMO's
All natural
Excellent source of vitamin A & C
Gluten free
Vegan friendly
Low fat
Cholesterol free
No Saturated Fat
Multigrain
Good Source Of Dietary Fiber
2.5 grams of fat
Four (4) 3 oz. burgers per box
Frozen for your convenience – no thawing
Ready for the ULTIMATE Vegetarian Burger Recipe: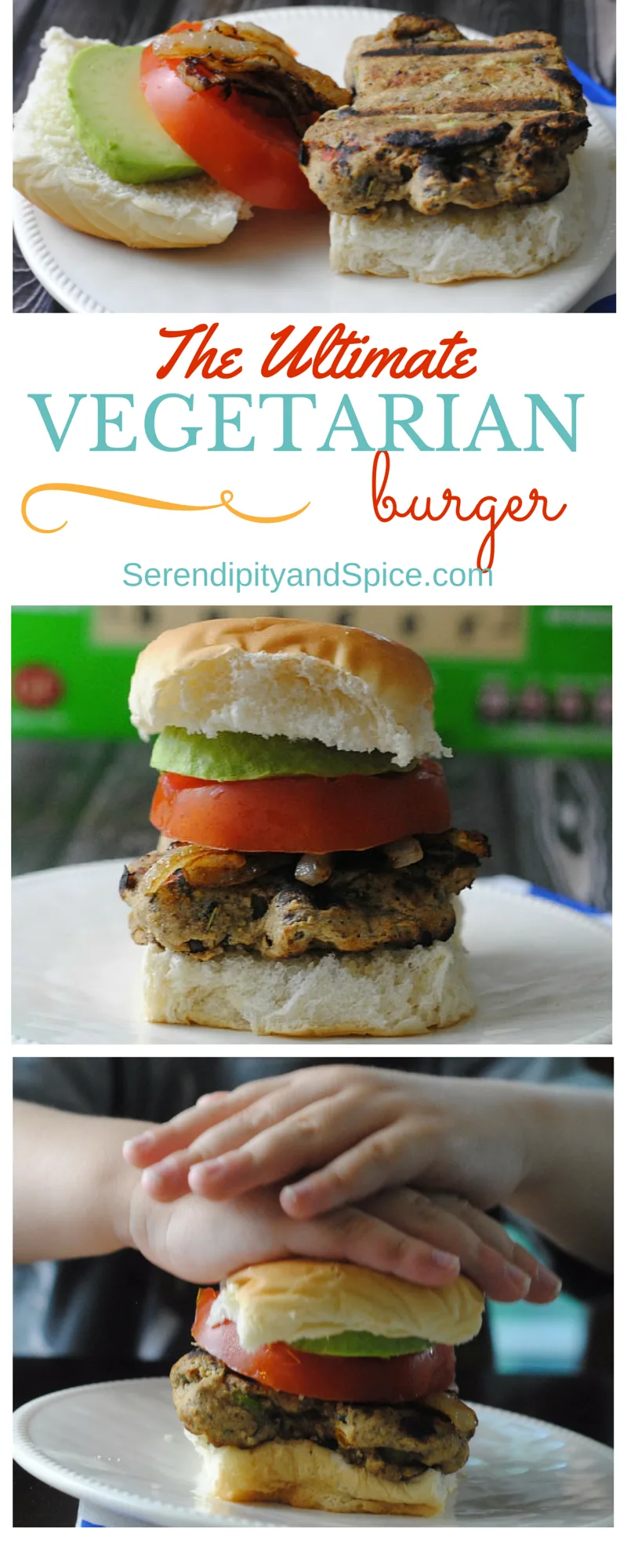 BUBBA veggie burgers 1 Avocado 1 Tomato 1 Onion 1 TBS Olive Oil Potato Buns Directions: Slice onion and sautee in olive oil until it has caramelized. Cook BUBBA Brand Veggie Burger on the grill. Slice Tomato Slice Avocado Build your burger once it's done grilling. Even Little Man LOVED this burger….and he's a SUPER picky toddler!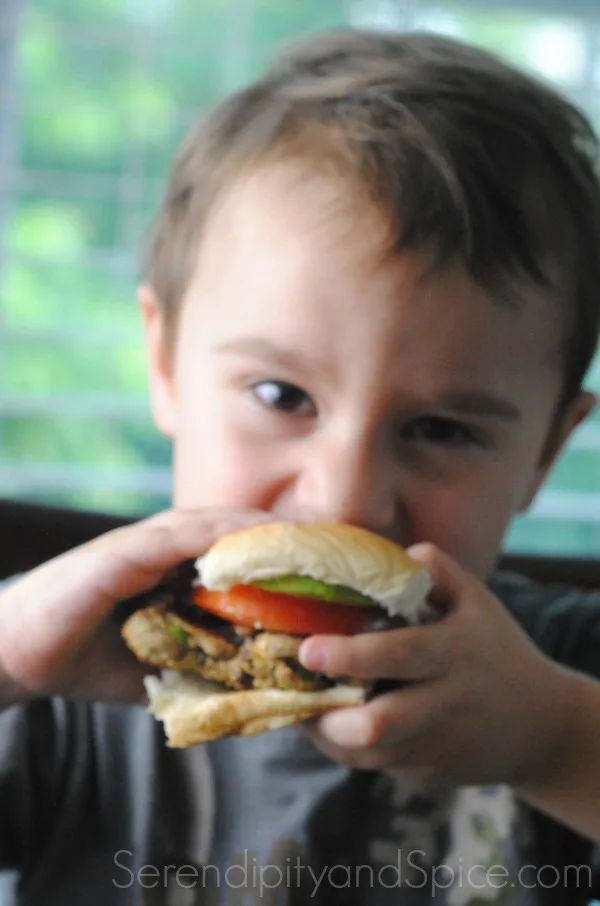 Like BUBBA Veggie Burger on Facebook!
Follow BUBBA Veggie Burger on Instagram @bubbaburger