May the Force be with you this holiday season and celebrate a Star Wars Christmas! Fun Star Wars Christmas decorations are perfect for any Star Wars film fanatic!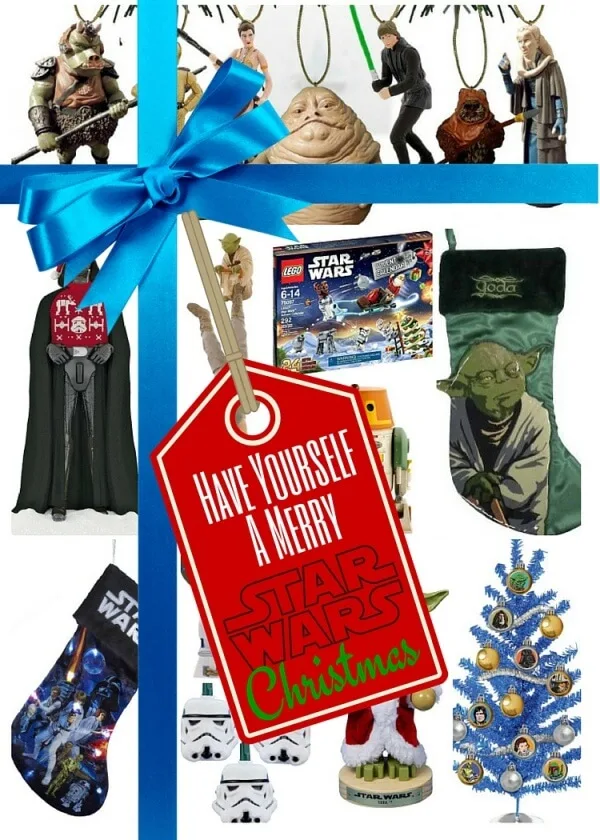 A Star Wars Christmas
Decorate for the Holidays and Celebrate the Newest Star Wars Film
Okay, so Hubs is a MAJOR Star Wars fan! He's so excited about the new movie coming out this holiday season. Every Saturday morning I get to sleep in and come down the stairs to see Hubs cuddled on the couch with Little Man and Miss Jellybean watching the current week's episode of Star Wars Rebels on the Disney channel.
It would be safe to say that his love of Star Wars rivals my love of Disney! And now that Star Wars is owned by Disney I'm totally trying to figure out when we can do the Star Wars Disney Cruise…..I mean….BEST of both worlds….right?!
Anyway, since Hubs is such a huge Star Wars fan I started noticing all of the fun Star Wars Christmas decorations around. So, I've compiled a list of my favorite Star Wars Christmas decorations for you and your Star Wars fan this Holiday season!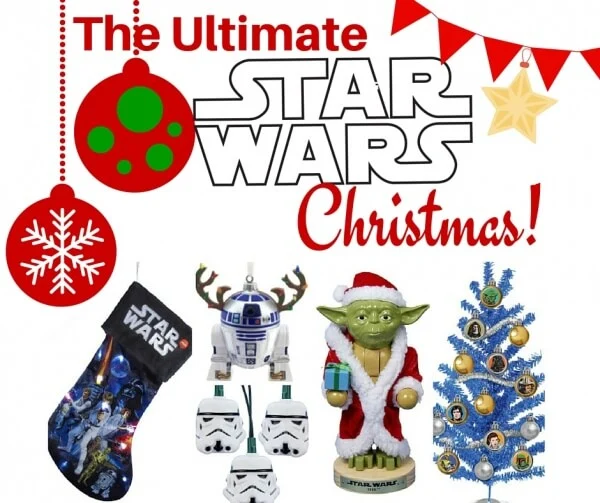 Star Wars Darth Vader Lighted Airblown Inflatable Christmas Santa
Star Wars Storm Trooper Tinsel Lawn Decor
Star Wars Classic Yoda Tapestry Stocking
Star Wars Darth Vader Tapestry Stocking
Yoda Peekbuster – Star Wars – Hallmark Keepsake Ornament
LEGO Star Wars Advent Calendar Building Kit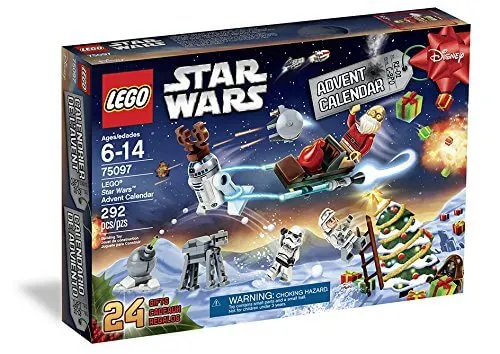 Disney Star Wars Cherry Candy Canes
Disney Star Wars Return of the Jedi 7 pc. Ornament Set
Angry Birds Star Wars 9 Piece Holiday Christmas Ornament Set
Star Wars Yoda Holiday Mini Wacky Wobbler
Star Wars C-3PO Mini Wacky Wobbler
Star Wars: Darth Vader Holiday Mini Wacky Wobbler
Lightsaber Christmas Gift Wrap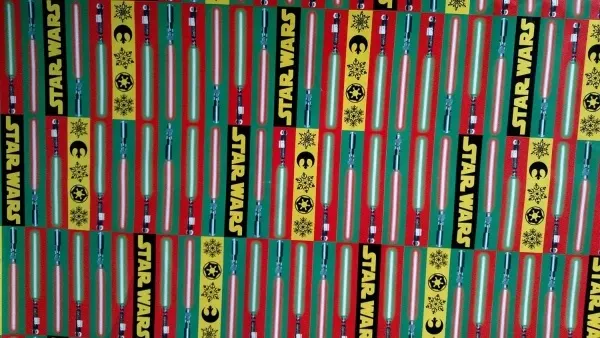 Star Wars – Holiday Darth Vader Ornament 2015 Hallmark
Star Wars Boba Fett Tablepiece Christmas Décor
Stormtrooper with Ball Ornament Nutcracker
Star Wars Chewbacca Plush Head Stocking
Star Wars Set of 4 Christmas Ornaments
Star Wars Yoda St Nick Christmas Stocking
Battery-Operated Star Wars Light-Up Stocking

Star Wars Princess Leia R2-D2 Ornament
Star Wars 14-Piece Mini Tree Set
Star Wars 24 Holiday Cards Set 4 Different Designs
Star Wars Yoda Christmas Cards
Classic Star Wars Mini Tree Set

Star Wars : The Empire Strikes Back – There Is No Try Yoda and Luke Skywalker Ornament 2015 Hallmark
Hallmark Star Wars Rebels Chopper Christmas Ornament
Star Wars Press-and-Stamp Cookie Cutters, Set of 4 Heroes and Villains: Yoda, Darth Vader, C3P0 and Chewbacca
Star Wars Cookie Cutter 4 Pc Set: Death Star, Millennium Falcon, X-wing Fighter and Darth Vader's TIE Fighter
Star Wars Gingerbread Cookie Cutters
What are you most excited about? Share in the comments below!