Fall is in the air and you know what that means….time to whip up some of the most delicious pumpkin recipes! From muffins to brownies to cheesecake and cookies these delicious pumpkin recipes are sure to impress!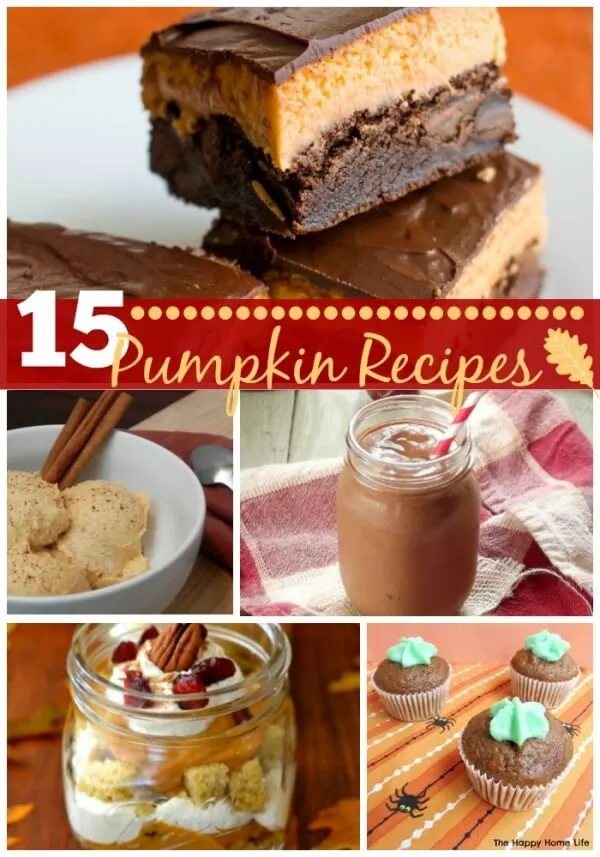 The Most Delicious Pumpkin Recipes
Pumpkin Spice and All Things Nice!
So if anyone wants to whip up like everything on this list and leave it on my door step, I won't even be mad about it! This list for sure has pumpkin spice and everything nice. From brownies to smoothies, this list has a little bit of everything. Is it Thanksgiving yet? Because I am so ready to impress the relatives with some tasty treats off this list. Some of which I may have to taste test a few dozen times. Don't judge me. Be sure to pass this list along.
Pin, share and comment! Happy Baking!
The Most Delicious Pumpkin Recipes
3 Layer Pumpkin Brownies (PICTURED)

Pumpkin Muffins (PICTURED)

Vegan Pumpkin Spice Ice Cream (PICTURED)

Pumpkin Cranberry Trifle (PICTURED)

Chocolate Pumpkin Pie Smoothie (PICTURED)

Pumpkin Spice Pretzel Recipe
Pumpkin Spice Cinnamon Roll Recipe Pops
Pumpkin Snickerdoodle Cookie Recipe