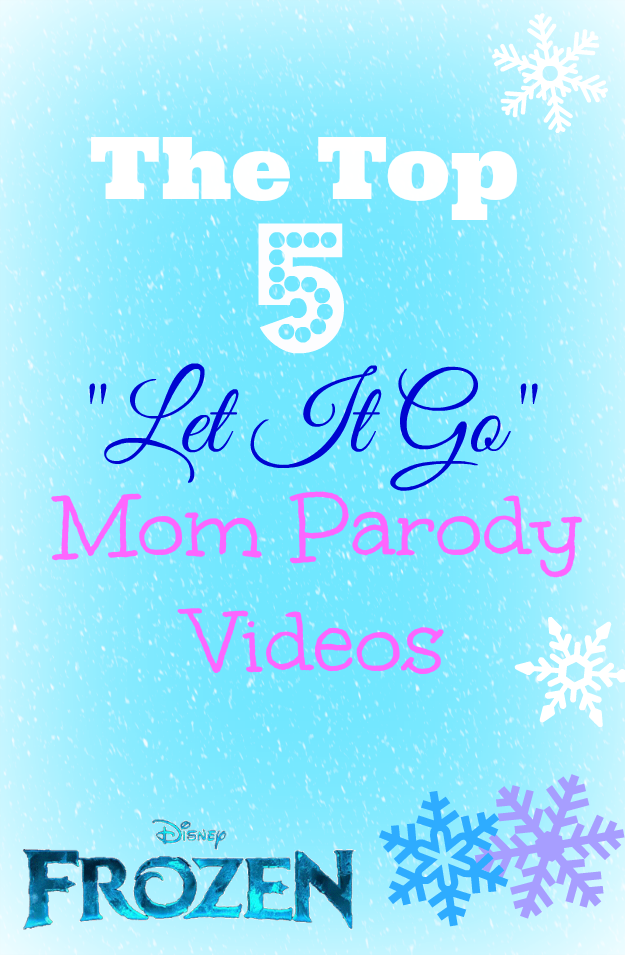 The BEST "Let It Go" Mom Parodies
The Popular Song From Frozen Gets Some Funny Twists!
Okay, so I got on the Frozen bandwagon a little late….we were afraid Little Man wouldn't sit still long enough to watch it in the theater….how wrong were we! He LOVED the movie! He was completely mesmerized from start to finish and sang and danced and was the happiest kid on Earth watching Frozen! And I have to admit…I love it too….even Hubs really likes it.
The other day a friend of mine shared a "Let It Go" parody from YouTube on Facebook and I was immediately hooked on finding other hilarious parodies that people have done. Let me tell you….there are a LOT of "Let it Go" parodies out there! So I compiled my favorites and bring to you the BEST "Let It Go" mom parodies out there! I hope you enjoy!
1. I must say my favorite parts of this one are the Superman cape and the fact that her kitchen looks just as messy as mine! It's a real house with real kids and absolutely hilarious!

2. Well in this one I can completely relate to the idea that the playroom is supposed to contain the mess! And she totally got me with the smeared lipstick!

3. Not the best quality of video but the lyrics are awesome! I love the message she's singing!

4. And there's got to be at least one for the dads!

5. Finally, my all time favorite "Let It Go" mom parody!

Which one is your favorite?