Halloween is right around the corner which means it's time for ghosts and ghouls and some fun parties! Check out these easy Halloween cocktails for adults and impress your guests!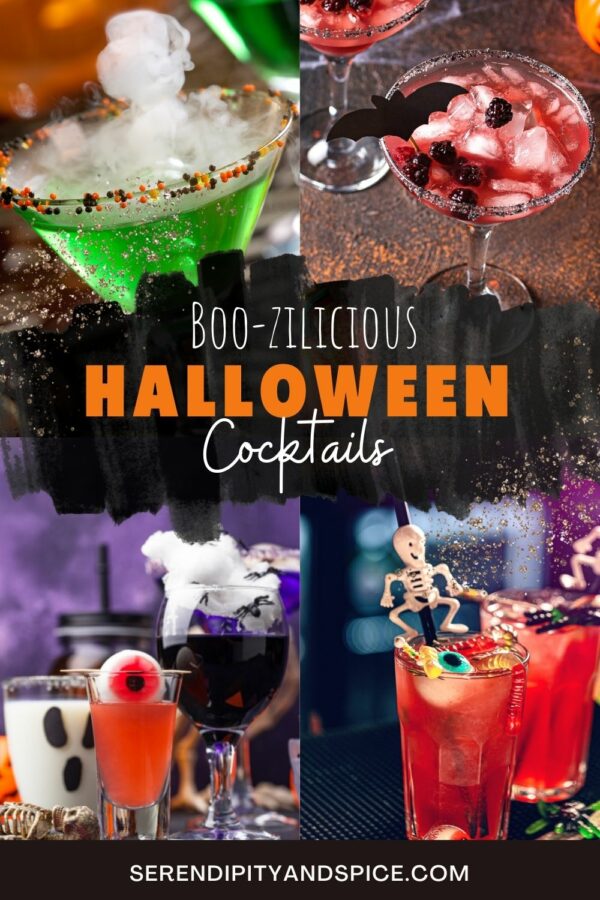 Easy Halloween Cocktails for Adults
I love Halloween! The weather is usually perfect this time of year…not too hot…not too cold…it's perfect weather for blue jeans and sweaters but no need for bulky coats!
With Halloween comes so many festivities that really kick off the holiday season. Dressing up and playing pretend with the kids is always a good time…but having a bit of fall fun with the girls is also my idea of a good Halloween night. This year we're going on a cruise for Halloween…so I'll be packing these recipes with me to share with the bartenders to whip up a delicious treat just for me!
Here are 3 delicious and easy Halloween cocktails for adults that everyone will love using zero calorie Sparkling Ice!
Bloodsucker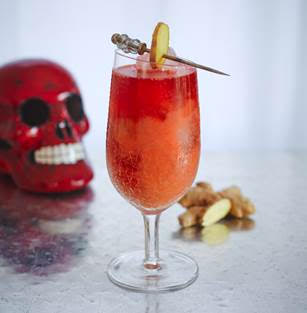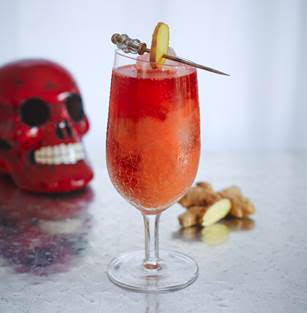 INGREDIENTS
2 Parts Dark Rum
1 Part Pumpkin Puree
1 Part Intense Ginger Liqueur
1 Part Sparkling Ice Black Cherry
Grated Ginger
DIRECTIONS
Shake puree, rum, ginger liquor and grated ginger over ice and pour into goblet. Add Sparkling Ice Black Cherry and garnish with ginger root "tombstone."
Zombie Slime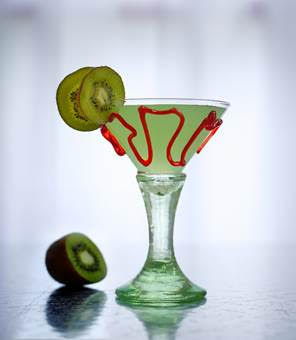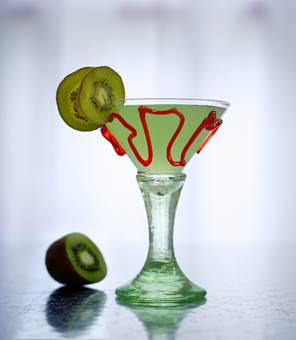 INGREDIENTS
DIRECTIONS
Reduce 1 cup of Sparkling Ice Black Raspberry with 2 tablespoons of white sugar into thick syrup – drizzle over both interior & exterior of cocktail glass. Chill whiskey and Sparkling Ice Kiwi Strawberry and garnish with 2 kiwi "eyes".
Seven Deadly Sins Sangria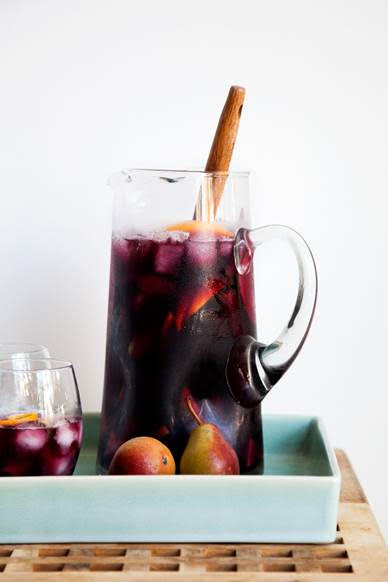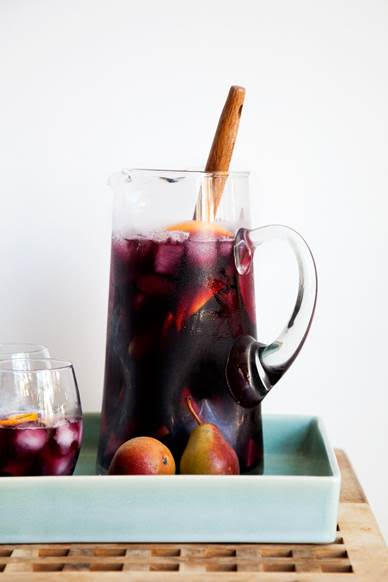 INGREDIENTS
1/2 Apple, sliced
1 orange, sliced
1/2 pear, sliced
Cinnamon Stick
1 bottle red wine
1/2 cup Brandy
1 cup Sparkling Ice Tangerine
DIRECTIONS
Cut fruit into equal sizes and place in pitcher with the cinnamon stick. Pour in the bottle of wine, bourbon, and Sparkling Ice Tangerine over fruit. Gently stir to combine. Cover and chill in the refrigerator for 3 hours, up to 2 days. Serve cold over ice.