These free printable Halloween candy wrap sheets are perfect for adding a little fun this Halloween. Tisa creates an adorable FREE printable Halloween candy wrap to spice up your treats this season!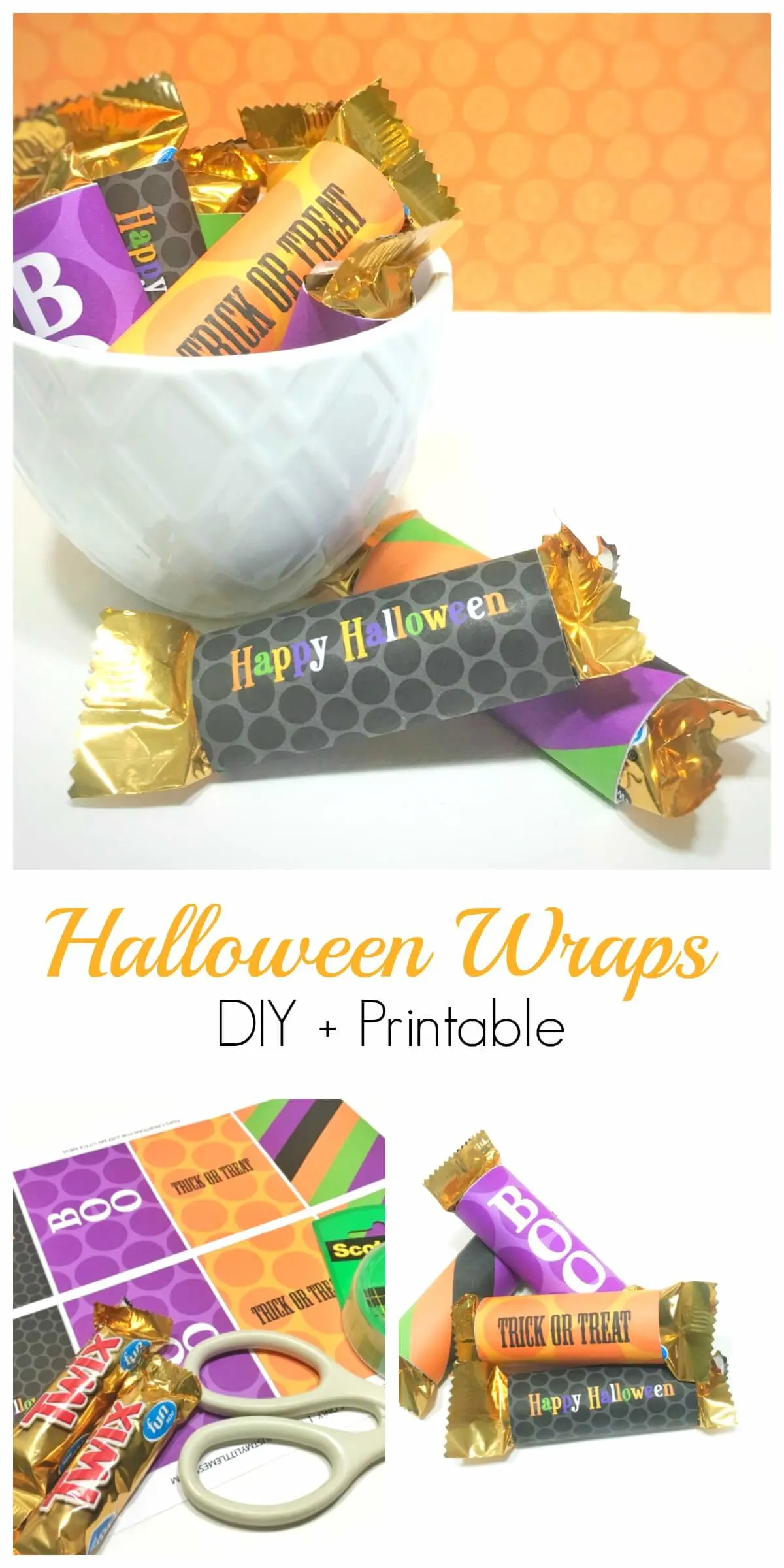 Free Printable Halloween Candy Wrap
I'm Tisa Jackson, and I blog about life, stationery and DIY at Just My Little Mess. I love to create DIY projects. I love anything and everything paper and to also find ways to make someone's day brighter. When I'm not making a huge mess crafting, I love to hang out in cute local shops, travel and long runs with friends.
Hi everyone! I'm happy to stop in and share this fall project with you. It's great to feel the weather getting a little cooler in the mornings…that can mean only one thing…fall is coming! And so is Halloween!!! I secretly get so excited for Halloween. I love seeing all the kids come to the house trick or treating in amazing costumes. It's also pretty funny to see team members dress up and come into the office in costumes. I always try to give just a little something to the ladies in the office. This year, they will receive these little cuties made using our free printable Halloween Candy Wraps.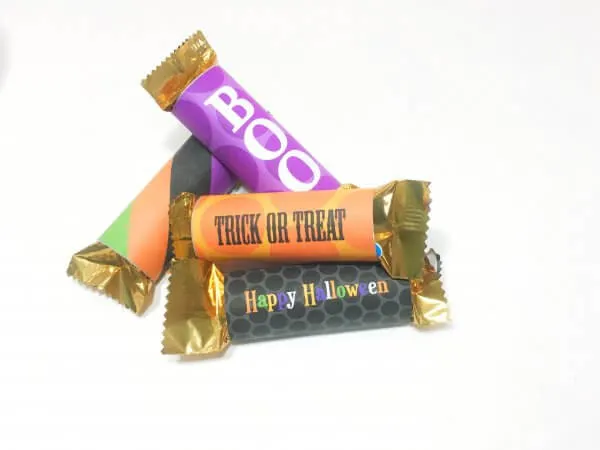 This project is super easy and you only need a few items to get started.
Supplies:
Tape or Adhesive
Twix Fun Size Candy
Scissors
Paper Cutter
1. Print the printable onto card stock. You can find the printable here.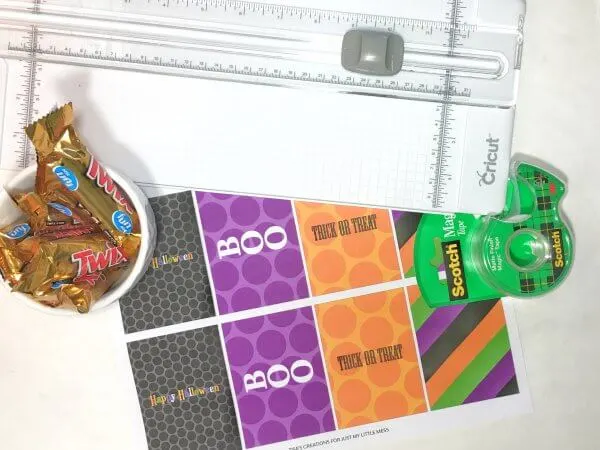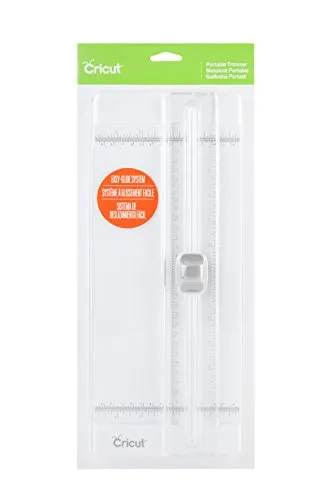 2. Cut each wrap using scissors or a paper cutter.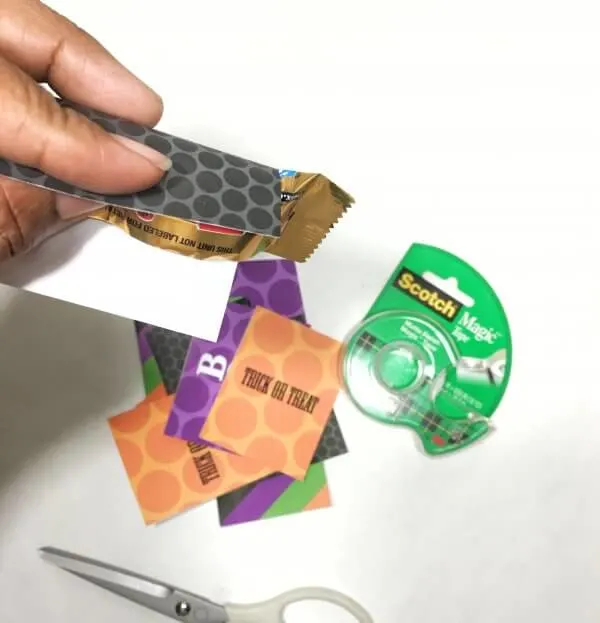 3. Wrap candy and adhere with tape or scrapbook adhesive. You may need to trim the ends a little depending on the size of your candy.
4. Package and enjoy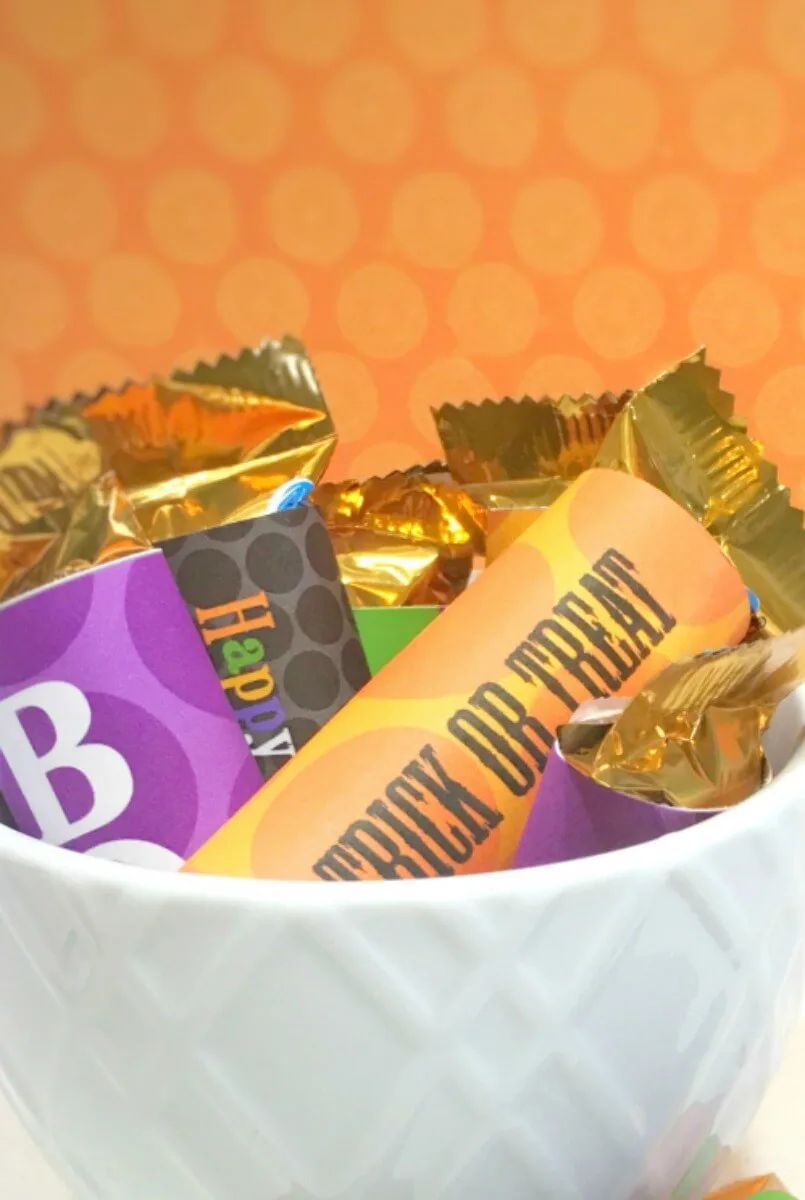 Thanks for stopping please leave a comment with any questions, suggestions or feedback. Don't forget to check out the Serendipty and Spice Blog for more inspiration and ideas! Be sure to also visit me at Just My Little Mess and tag us on social media showing us your finish projects: Facebook, Twitter, or Instagram.
Here are other DIY Projects you might enjoy:
Classroom Organization: Clothespins
Find Tisa on:
Facebook – Instagram – Twitter – Pinterest