Make this Apple Stuffed French Toast Waffles recipe and have your company begging for the recipe. The whole family will love these apple stuffed french toast waffles!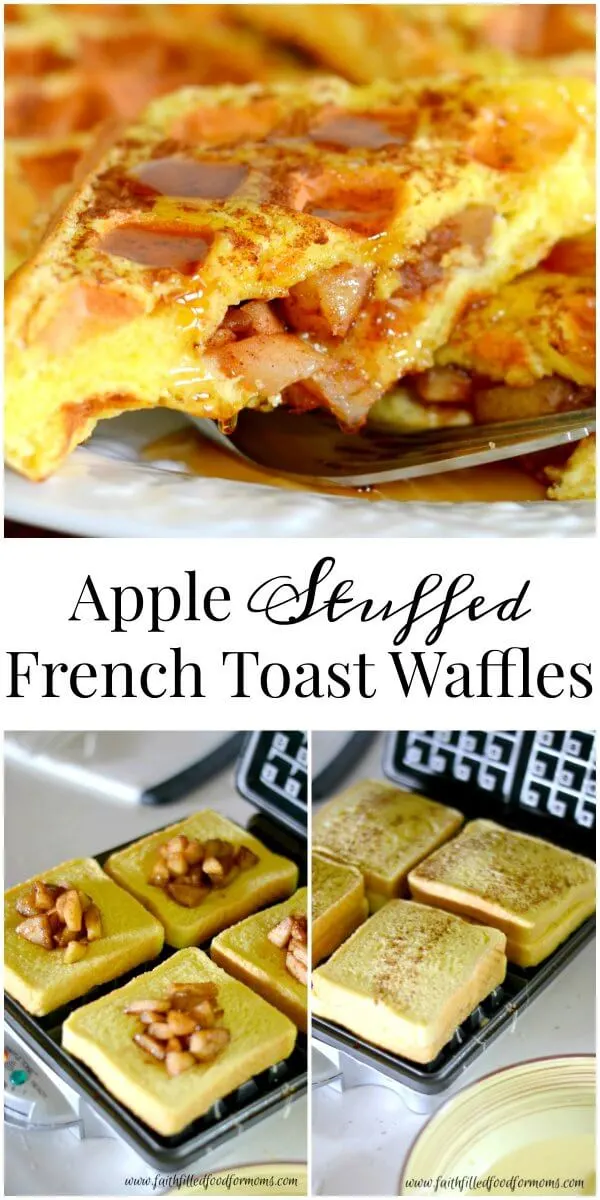 Apple Stuffed French Toast Waffles Recipe
An Easy & Delicious Breakfast Recipe
Hi there! My name is Shari Lynne and I'm so excited to be a part of the new creative team for Serendipity and Spice!
I love creating recipes that families can afford, that kids will eat and made with simple ingredients! I also love exclamation marks…sorry!! School is officially in session at my house and it's almost Fall…almost.
Here in the Pacific Northwest, Fall means warm sweaters, rain gear and Apples, lots of apples.
I love to create new and fun ways to eat apples so these Apple Stuffed French Toast Waffles turned out so deelish, I couldn't wait to share!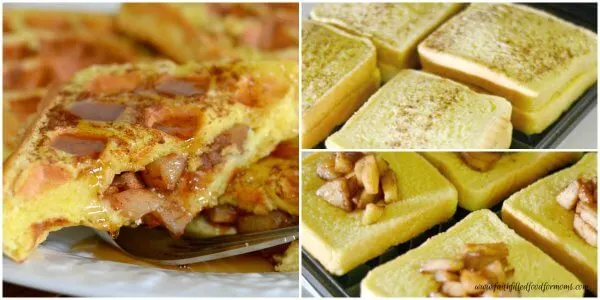 I'm a stickler for breakfast nutrition so I create A LOT of breakfast recipes for my picky fam. Since Washington state is one of the leading apple growers in the nation, apples are a very inexpensive way to squeeze some nutrition into a fun recipe and can be fixed SO many ways!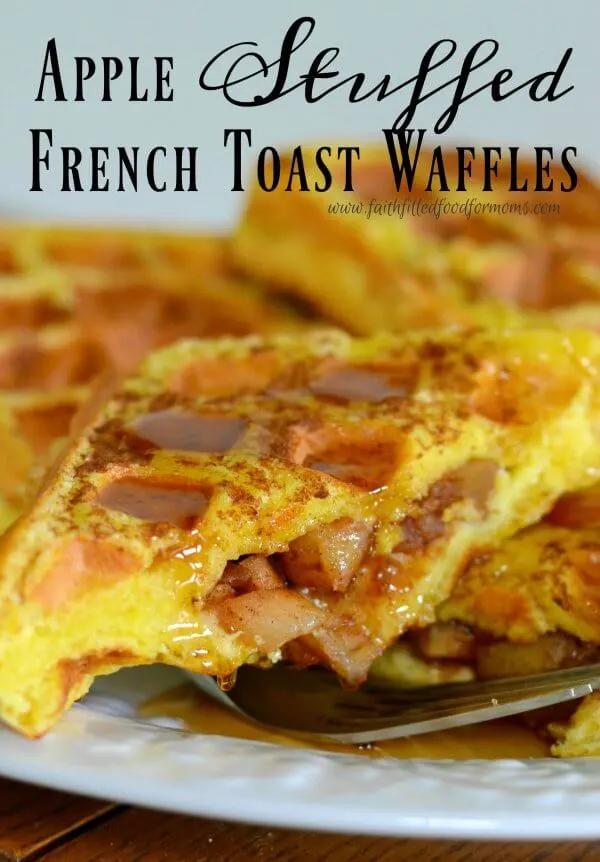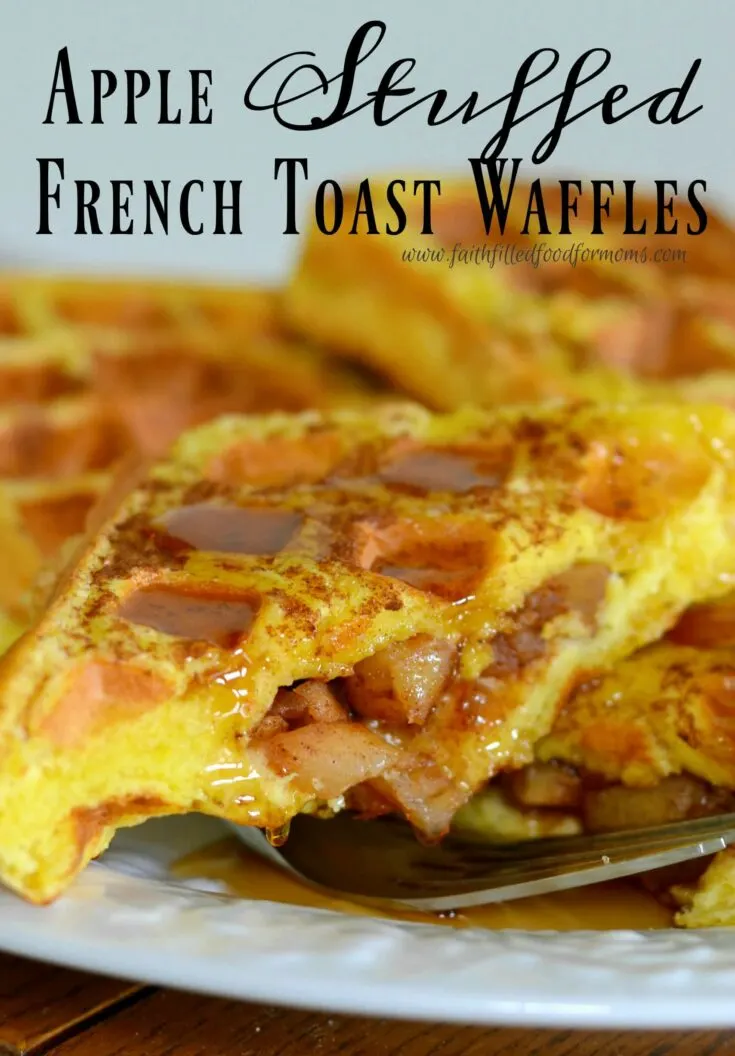 Yield:

4
Apple Stuffed French Toast Waffles
Make this amazing Apple Stuffed French Toast in the waffle iron for a simple breakfast the family will flip over!
Ingredients
For French Toast
• 6 eggs
• 1 loaf of Texas Toast bread
• 1 cup milk
• 1 tsp vanilla ~ optional
• Cinnamon ~ optional
For Filling
• 4 apples peeled, cored and chopped
• 2 Tbsp. butter
• 1 – 2 Tbsp. Brown Sugar
• 1/2 tsp. Cinnamon
Instructions
Mix your French Toast ingredients all together and start heating up your waffle iron.
Peel, core and chop your apples. Melted butter, brown sugar and cinnamon then add apples. Sauté in medium skillet for about 8 min.
When apples are done sautéing, set aside.
Dip Texas Toast bread one by one into the French toast batter.
IMPORTANT TIP: Do your dipping QUICK! Do NOT let the bread soak or it will become soggy.
Now place on waffle iron. Then make a small indent in the middle of bread for apples.
Now dip another batch of bread and set it on top.
Sprinkle with more Cinnamon if you like.
Place down the lid and cook. Now I cooked twice as long as my waffle maker first goes off.
Recommended Products
As an Amazon Associate and member of other affiliate programs, I earn from qualifying purchases.
IMPORTANT TIP: Do your dipping QUICK! Do NOT let the bread soak or it will become soggy.
These Apple Stuffed French Toast Waffles were a HUGE hit with our family AND you can make them ahead of time and freeze for later! Great for meal planning and those busy work and school mornings!
Enjoy my new friends!
Find Shari Lynne on:
Facebook – Instagram – Twitter – Pinterest
More Delicious Apple Recipes for Fall